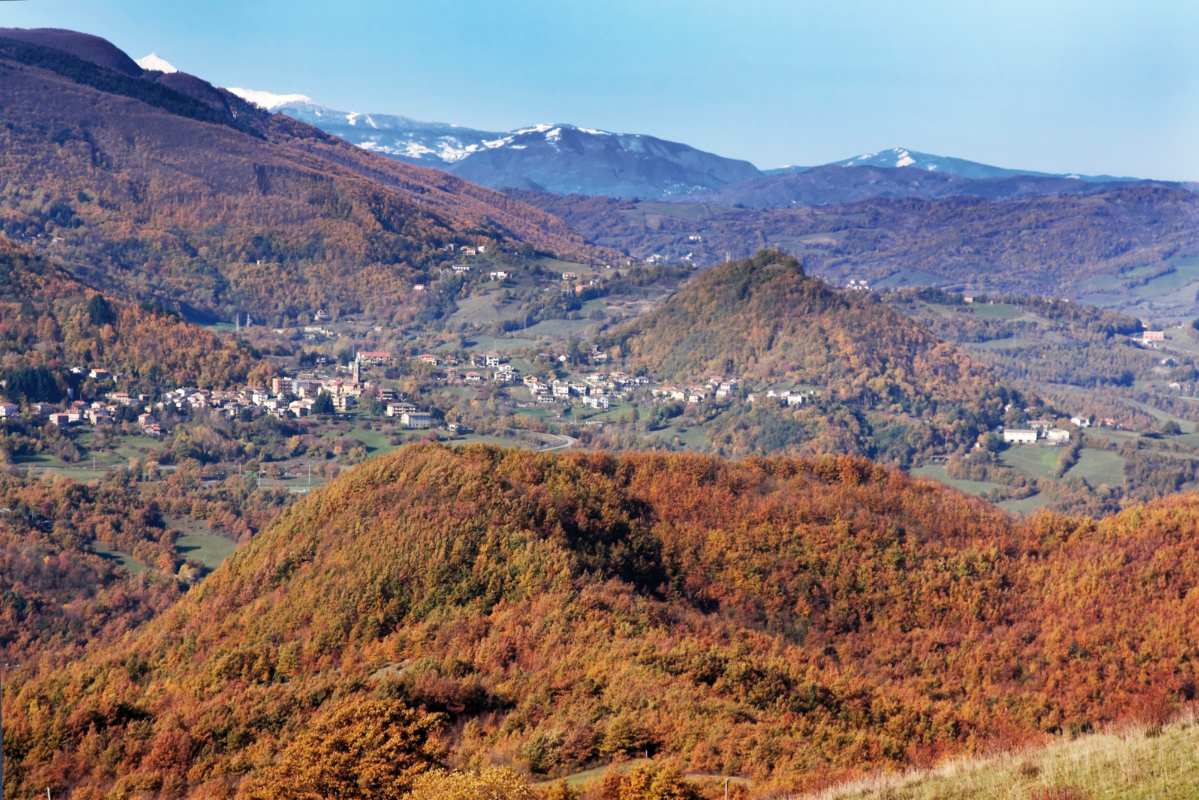 Cycling in the Mugello: Futa Mountain Pass
The best climbs for bike lovers
Duration: 1 hour 15 minutes
This is probably the best-known mountain pass in the Mugello among cyclists as it is used by both cycling amateurs and professionals from across Tuscany and Emilia.
Point of departure and arrival: Barberino di Mugello/Passo della Futa
Total climb: 635 m
Difficulty: challenging
Type of road: mountain path
You start the route in Barberino di Mugello, from the central square boasting a beautiful loggia. Once you leave the residential area of the city, you will pass the fork for Montepiano and the road enters the woods and starts to climb. The initial incline is about 2 to 4 percent and stays that way for about 5 kilometres, allowing cyclists to admire the surrounding landscape and remarkable panorama of the valley of the Stura Torrent.

You can take this route even on the hotter days in summer because the route is shaded by the woods. After passing the splendid Romanesque church of San Gavino, at the 7 kilometre mark, you'll reach the Il Bivio, where you will find the regional road #65. Turn left here and, after a brief climb, you'll reach the town of Montecarelli, where you can fill your water bottles at the fountain on the left.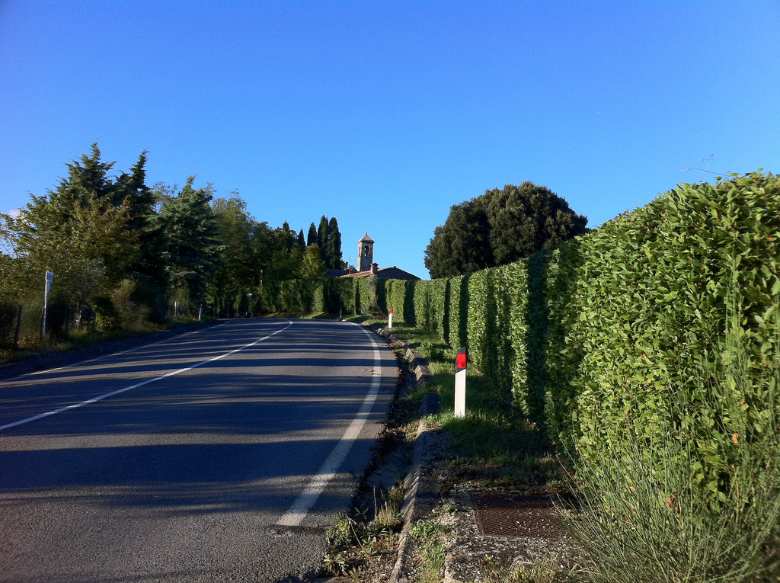 Once you leave the town, at the 8 kilometre mark, you'll start a more difficult climb. It is important to start slowly because the most difficult sections of the route begin here: three sections of 600-700 metres with inclines ranging from 8 to 12 percent. Moreover, these sections are not shaded, so expect to sweat a lot under the summer sun!

At the 10.7 kilometres mark, you'll reach Santa Lucia (700 metres above sea level), where the uphill road becomes quite difficult. At the 11.6 kilometre mark, the road flattens out for the next 400 metres, but after passing Monte di Fo, the inclines become more difficult. This section of road is about 1,800 metres long and features a series of hairpin bends that can reach an inclination of 10 percent. Finally, near L'Apparita (at the 13.8 kilometre mark) the difficult climb ends.

For the next 700 kilometres, the route is basically flat and takes cyclists to the top of the 'Passo della Futa', or the Futa Mountain Pass, where on the wall you can find the plaque dedicated to the great Gastone Nencini, the unforgettable champion in the 1950s and 1960s from Mugello.
You might also be interested in