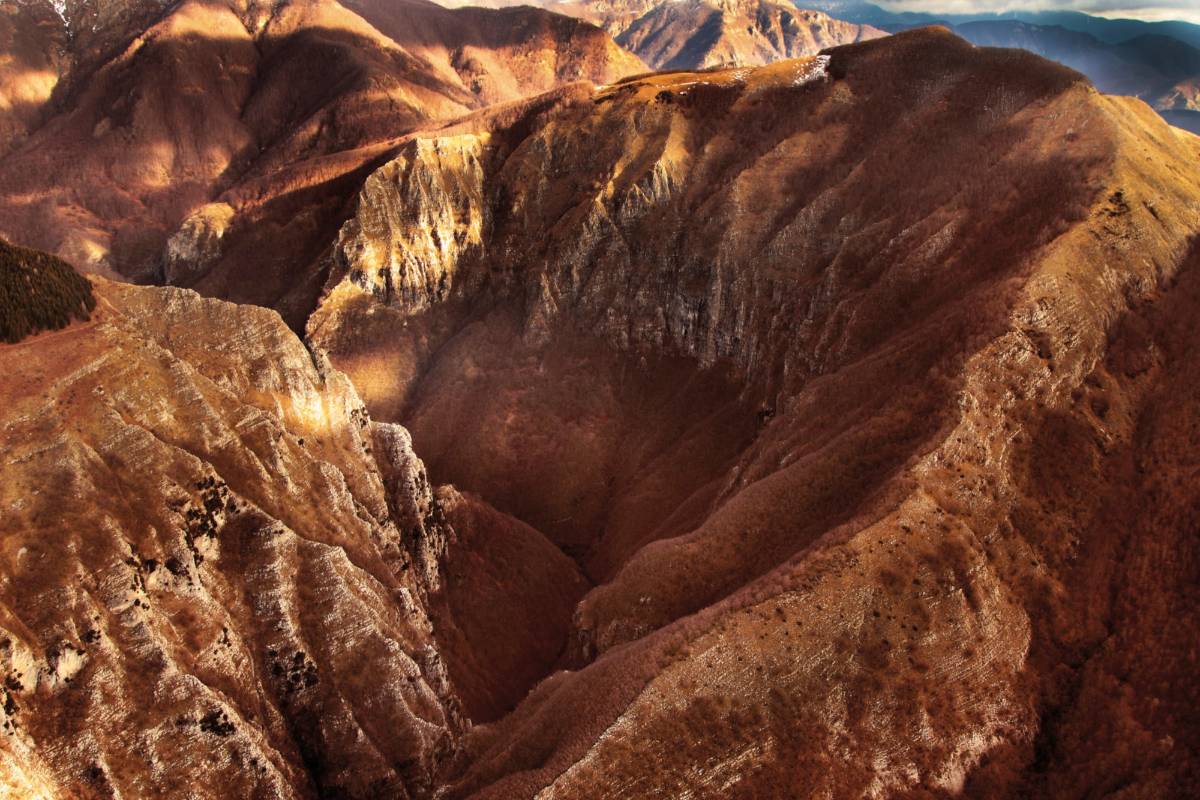 Canyoning and river hiking in the Orrido di Botri
Trekking into the deep of the Garfagnana
Duration: 3 - 7 hours
Difficulty:Trail for Experienced Hikers with Equipment
The Orrido di Botri, situated between the Rondinaio mountains and the Alpe delle Tre Potenze in the area around Bagni di Lucca in Garfagnana, is a striking limestone gorge with walls reaching 200m in height that have been carved out over thousands of years by the Mariana and Ribellino rivers, which form the Rio Pelago when they meet.
Home to the nesting grounds of golden eagles, the canyon is a protected Nature Reserve only open to visitors from June to September. The section from Ponte Gaio to the "Piscina," however, is open to the public, providing visitors access to a 4km-river walk, as well as a more arduous route, a 5km-stretch only accessible with equipment and accompanied by trained guides.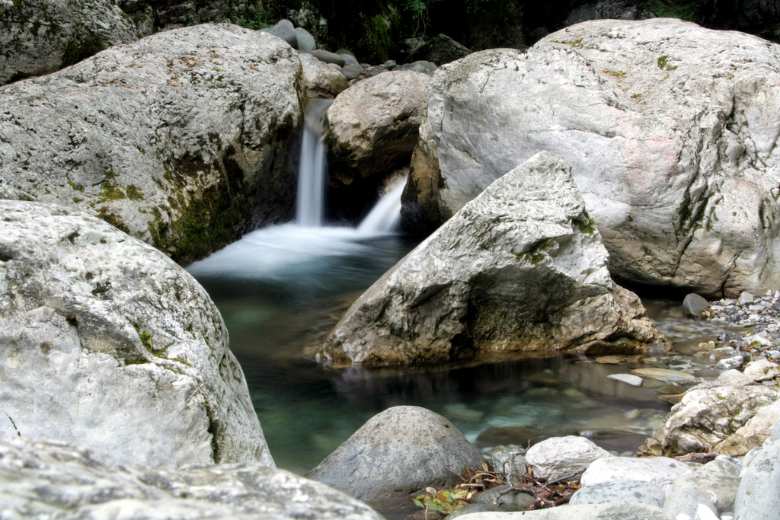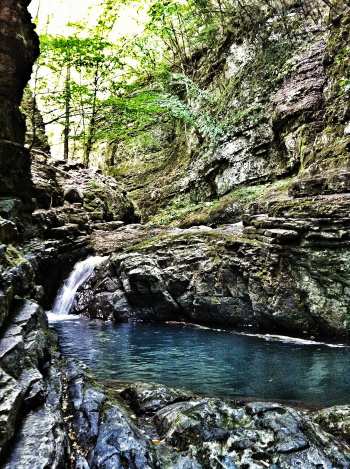 An adventure into the depths of the Garfagnana, the route starts from the Visitors' Centre in Ponte a Gaio and heads immediately into the Pelago River. Moving between the narrow walls, the route climbs to the Salto dei Becchi waterfalls, passing through a difficult point called Guadina, where you walk through water up to your waist until reaching the "Piscina", the highest point in the canyon. Here, you begin the descent back down the same route to Ponte a Gaio.
Due care and caution is needed when walking through the water, particularly in the humid environment of the canyon. It is important to bring suitable clothing and equipment, including appropriate walking shoes for the mossy rocks and slippery terrain, a jacket for the cold, and spare clothing to change into when you finish the route. There are safety ropes for support throughout the course and safety helmets are provided at the Visitors' Centre. This route is not recommended for children under 10 due to the physically demanding nature of the trek.
Those who have the necessary authorization, as well as proper equipment and a trained guide, can continue on to the Alpine canyoning route which starts at the "Piscina". This route is long and demanding, taking around 6/7 hours to complete the 5km-descent, and requires a good level of fitness.
For more information about the route, check out the route website orridodibotri.toscana.it, or sign up at Ufficio Guide (Italian).
You might also be interested in