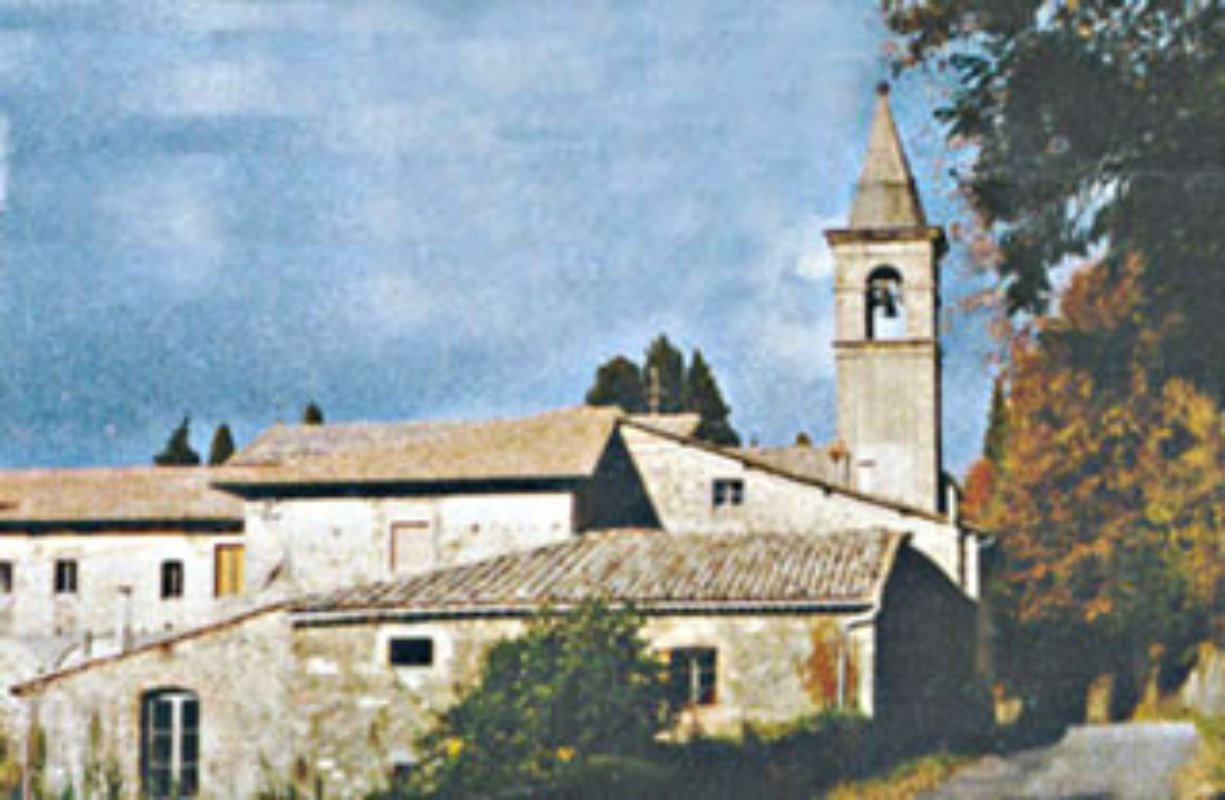 The Sassocolato Grotto
Cave of naturalistic interest at an altitude of 900m
From the village of
Castell'Azzara
, follow the signs up towards Poggio delle Forche, a rocky spur clearly visible from the village. After walking around one kilometre, you will get to Grotta del Sassocolato, named after the numerous beautiful formations that descend the inside walls of the cave. It is a
natural cavity
of tectonic, marine and karstic origin. While the cave is mainly straight, in some places the level falls and rises significantly; to aid visitors, there are steps in these points. When you visit the cave you can learn something more about the underground world and, above all, some of its inhabitants. One of the features of the cave is the presence of a
large colony
of different species of
bats
which number 2000/2500 specimens in the summer. The cave has special personnel to look after the site, who also have the important task of preserving these
creatures.
Opening times
From 10th April to 10th No- vember. Also open for special events.
Ticket prices
Route 1: € 6,00 per person; reductions for groups and schools. Route 2: € 25,00 per hour for the guide.
Guided tours
In Italian and English. Included in the ticket price.
Guided Tours
There are two trails: Route 1: 45 min, easy; Route 2: 3 h, difficult.
In order not to disturb the underground wildlife, groups of visitors are limited to 15 people. The cave can be visited with qualified guides. The tour can also be linked to excursions to other caves, mining galleries and Etruscan tombs. Telephone for information and booking.
Useful Information
Trekking gear and potholing equipment is recommended. Educational activities on the environment and the underground world are organized for schools. Please do not crowd the passageways or talk in a loud voice. n Please respect the visiting rules.
How to get there
Cassia SS 2 road, at Ponte a Rigo take the turn off for Castell'Azzara; from Castell'Azzara, follow the convenient asphalted road (500 m). From the Tyrhennian coast: follow Pitigliano-Sorano-Castell'Azzara or Grosseto-Arcidosso-S. Fiora- Castell'Azzara; at Castell'Azzara, follow the convenient asphalted road (500 m). From the north: A1 motorway, Chiusi exit. - From the south: A1 motorway, Orvieto exit. 45 km from the Chiusi- Chianciano railway station, Florence-Rome line. 45 km from Orvieto railway station. Santa Fiora (GR); Parco faunistico dell'Amiata (Amiata animal park), Arcidosso (GR). Buses: RAMA Grosseto bus service, Grosseto-Arcidosso-Castell'Azzara route (it joins the Florence-Gros- seto route and the Siena-Abbadia San Salvatore-Piancastagnaio route), 2 trips per day. RAMA Grosseto bus service, Castell'Azzara-Pitigliano-Or- betello line or Castell'Azzara- Acquapendente (Viterbo) route, 1 trip per day.
For information
Grotta del Sassocolato, Castell'Azzara (GR)
Gruppo Speleologico l'Orso - Tel. +39 0564 951032 • Fax +39 0564 951463 - Comune di Castell'Azzara Tel. +39 0564 951038
Comunità Montana Amiata Grossetano - Tel. +39 0564 969611
Apt Maremma - Tel. +39 0564 462611 Fax +39 0564 454606
www.lamaremma.info
,
w
ww.amiataturismo.it
, info@lamaremma.info
Apt Maremma Ufficio Informazione di Castel del Piano - Tel. +39 0564 973510 Fax -39 0564 973267
www.lamaremma.info
,
www.amiataturismo.it
,
infocasteldelpiano@lamaremma.info
You might also be interested in