Garfagnana: the Devil's Bridge
These is a special place that distances only 22km (13 miles) from the center of Lucca
In a village called Borgo a Mozzano there is this astonishing bridge you see in the picture above. It's Ponte della Maddalena or the Devil's Bridge.
When you see it from the road you will notice the different shape of this bridge with its asymmetrical arches but the impressive thing is walking through it.
The Devil's Bridge was first built in the 12th century and it is a great example of medieval engineering. It is 40 meters (131 feet) wide and 18,5 meters (60 feet) high and up there you can enjoy the clean water of the Serchio river.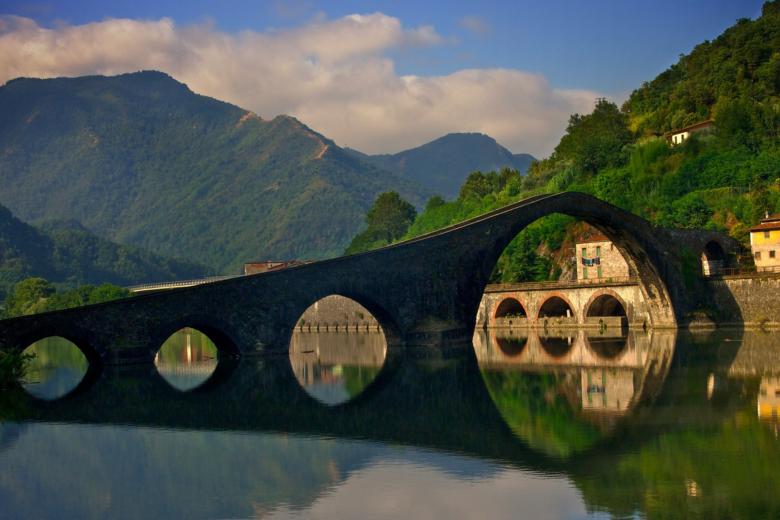 Nobody knows for sure the story of Ponte della Maddalena as you can read at the official Garfagnana's website. A signal in front of the bridge says that probably it was commissioned by the Countess Matilde di Canossa and later it was renovated by Castruccio Castracani.
In the fourteenth century it appears in a novel by Giovanni Sercambi. During the 1500′s it took the name of Ponte della Maddalena from an Oratorio dedicated to this saint, whose statue stood at the food of the bridge on the left bank.
In 1836 it started the restoration of the Devil's Bridge after a flood and in the early 1900′s another arch was oined onto the right hand section of the bridge.
You might also be interested in