Enjoy the Antique Market in Arezzo
A step into the past to explore the festival of ancient rarities
There's no better place than the stunning region of Tuscany to discover a fascinating mixture of old items and new emotions. Objects bear the uncanny ability to delicately hold the stories of our past. They are tangible symbols of our personal habits, our cultural heritage and embody all that we risk to forget. At the same time, they are the result of a talented artisan's refined craftsmanship.
Every first weekend of each month you can walk through the historic centre of Arezzo, diving headfirst into one of the best antique fairs in Tuscany and in Italy. Begun by Ivan Bruschi in 1968, the Arezzo Antique Market offers its array of international visitors, the unmissable opportunity to seek out collectable objects – a process otherwise known as trouvaille.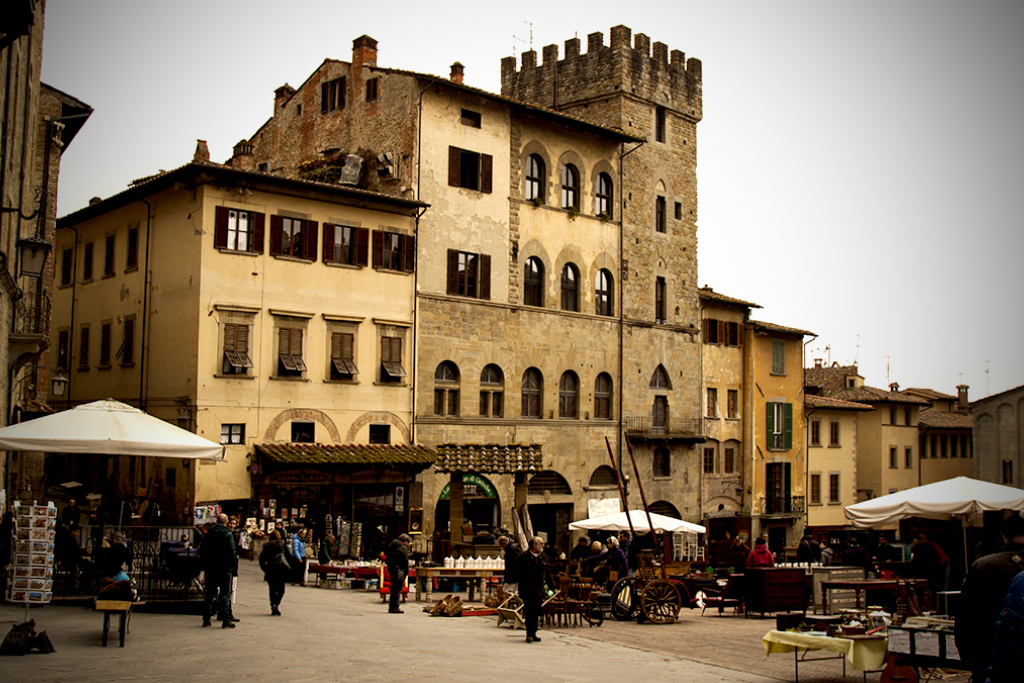 Why is this market special?
Over four hundred vendors participate in this festival of rarities, selling art déco furniture, jewels, clocks, books, ancient pictures, scientific and musical instruments, vintage clothes and toys.
Once there you'll also be able to visit the Golden Town of Arezzo, named as such due to its long tradition of expert goldsmiths. Arezzo is an Etruscan and Roman town made precious by the wonderful monuments and churches scattered around the vicinity: landmarks like the Gothic Cathedral, Piazza Grande (the main square), the Basilica of San Francesco and the Romanesque Church of Santa Maria pay testament to its long tradition of architectural prowess.
If you want to add a pinch of art to your visit, keep in mind that Arezzo is a great Etruscan and Roman city and here are some suggestions about the museums to be visited.
Don't forget to try some delicious local food!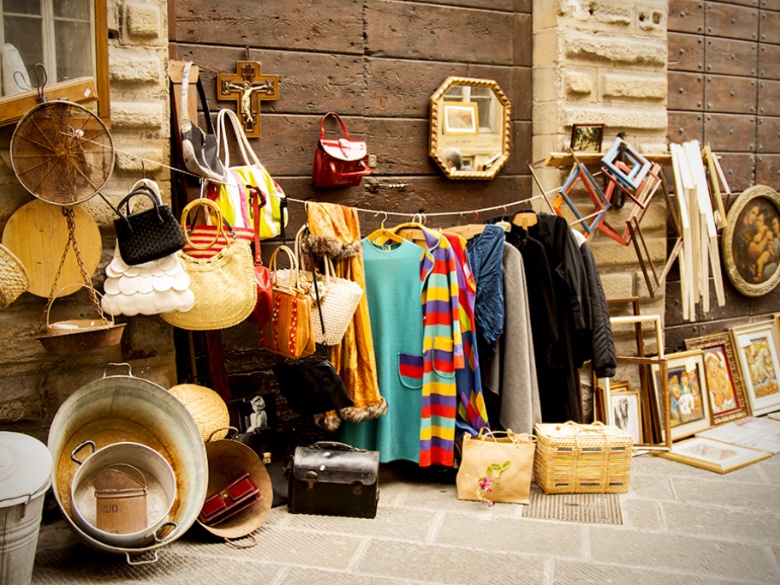 By car: you can take the Autostrada del Sole (A1) and exit at Arezzo, just 9 kilometres from the city centre. If you prefer the countryside route, take the SS69, the SS71 or the SS73. If you arrive by car you can park in free or paid parking lots. Here is the list (in Italian).
By plane: the nearest airports are in Florence (90 kilometres) and in Pisa (155 kilometres).
By train: the Arezzo station is connected to Florence with train travels that take around 1 hour. The railway section is the one that connects Rome and Florence.
By bus: many private bus lines connect Arezzo with Siena, Florence, Rome and other nearby towns.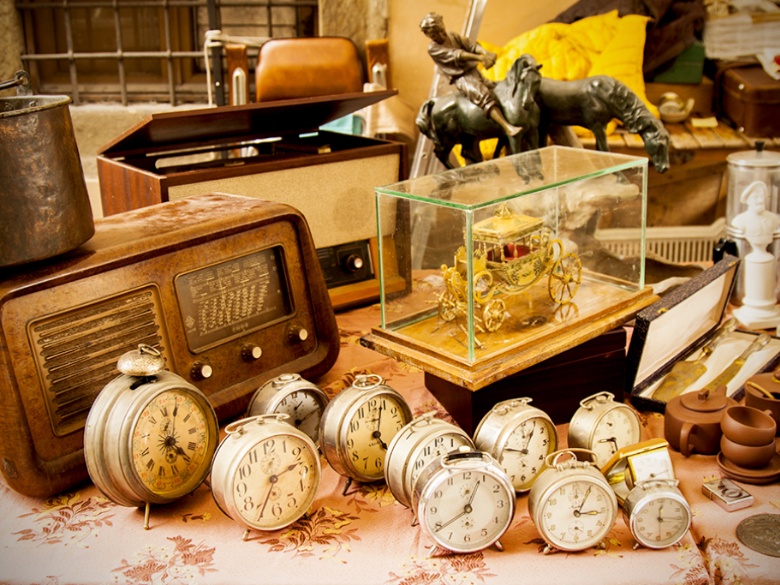 You might also be interested in