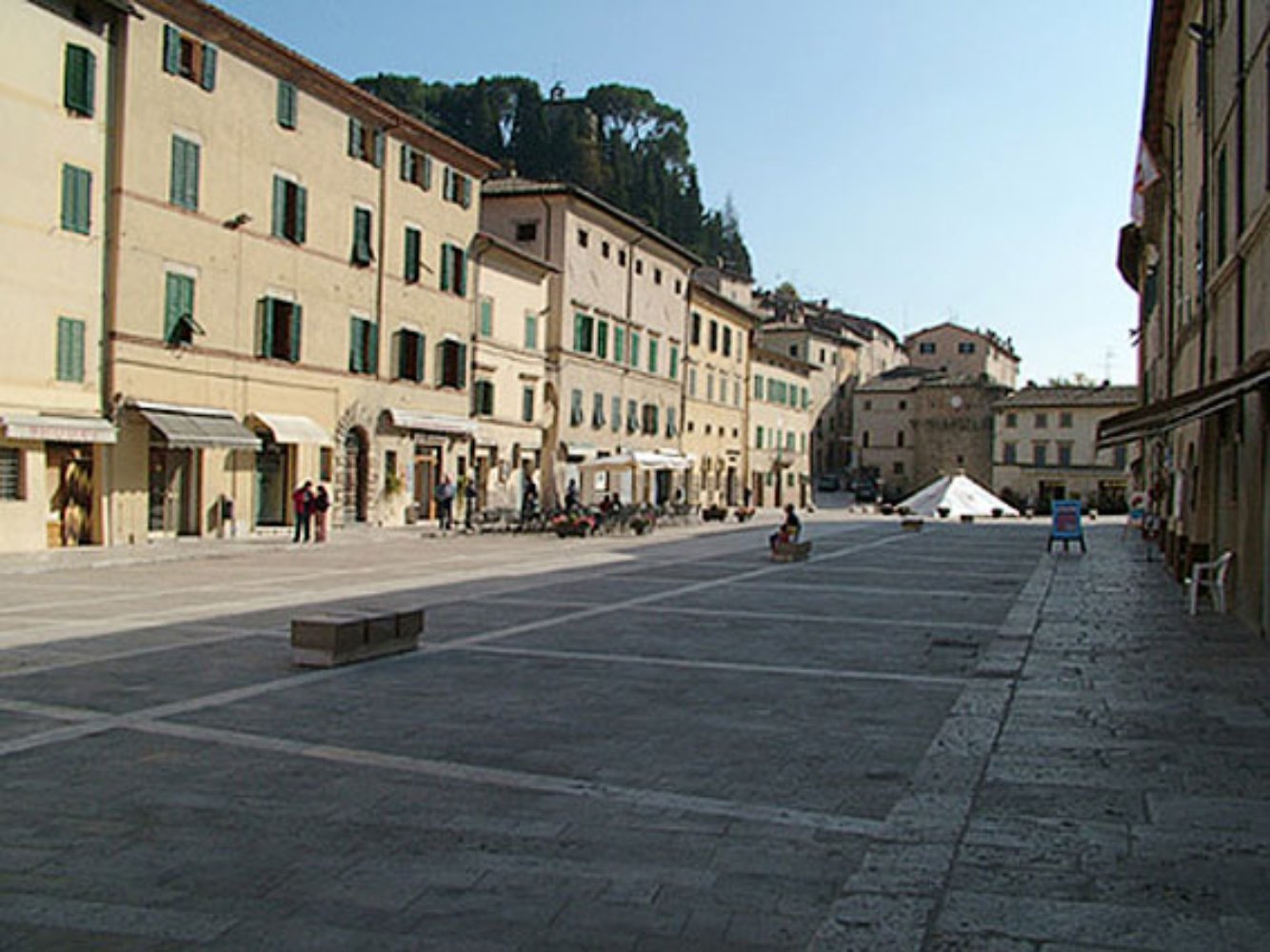 Belverde Naturalistic and Archeological Park
Naturalistic and prehistoric grottos in Cetona, Siena
Not far from the village of
Cetona
, you can visit the Belverde archaeological and nature park. Here you can unite the pleasure of finding out about history and archaeology with immersing yourself in a practically uncontaminated landscape of tall ilex woods. An oasis that you can enjoy on foot, with the help of a guide, through corridors, halls, underground pas- sages and swallow holes – all well equipped and illuminated by a light-activated electrical system. The cavities have formed in the blocks of travertine over thousands of years, and when you explore them, you really do take a step back into the past.
Some of them were chosen as burial grounds and religious sites as archaeological research, which started in the first half of the 1900s and still goes on today, has shown. For example, there is evidence that
Grotta Lattaia
was used for religious purposes as votive objects from the
Hellenistic period
have been found here – reproductions of babies in swaddling clothes, pottery shaped like breasts, miniature vases and bronze coins. The belief that if mothers drank the water that drips from the walls while breast- feeding then its magical power would help them produce more milk was still alive in the 1930s. In- stead,
Grotta di San Francesco
, the largest cave on the site, is named after Saint Francis, who is said to have stayed here.
You can go through three connected cavities on the path that leads to the
Franciscan hermitage of Santa Maria
: Antro della Noce, Antro del Pog- getto and Tombetta della Strada; ancient traces of human presence have also been found here. Also linked to the park is the prehistory museum, the Museo Civico per la Preistoria del Monte Cetona, which documents the different phases of human settlements in the territory, from the Palaeolithic Age to the end of the Bronze Age. Please respect the visiting rules.
Opening times
From July to September: 9.00am-1.00pm and 4.00pm- 7.00pm (closed on Mondays). From October to June: upon reservation only, for groups of 10 people or more.
Ticket prices
Museum/Park Full price: € 2,50. Reductions: € 2,00. Museum+Park Full price: € 3,00. Reductions: € 2,00.
Guided tours
In Italian, English, German, French, Spanish, Dutch. Included in the ticket price.
Tour routes
There are two easy trails: Route 1: 50 min, 800 m (Antro della Noce-Antro del Poggetto- Grotta di S. Francesco-amphitheatre-observatory-Riparo del Capriolo-the S. Maria in Belverde settlement); Route 2: 2h, 1600 m (Service centre - observatory –Muraglione -Riparo dei Carpini-Riparo del Capriolo, continues as Route 1).
Useful Information
We recommend that you wear suitable clothing (comfortable, sports shoes).
How to get there
A1 Florence-Rome motorway, Chiusi exit; continue on the SS road until Cetona, then the SP road until you reach the Service Centre, then the SC road (not asphalted) until the caves.
w 7 km from the Chiusi-Chianciano Terme railway station, Florence-Rome line.
d La Ferroviaria Italiana (Lfi) bus service until Cetona, Chiusi- Cetona route.
Info
Parco Archeologico Naturalistico di Belverde Strada della Montagna Belverde - Cetona (SI)
Museo Civico per la Preistoria del Monte Cetona - Tel. +39 0578 237632 Fax +39 0578 238616
www.comune.cetona.siena.it
,
museo@comune.cetona.siena.it
Apt Chianciano Terme - Val di Chiana - Tel +39 0578 67111 Fax +39 0578 64623
www.terresiena.it
, aptchiancianoterme@terresiena.it
and San Casciano Bagni (SI); Cas- telluccio di Pienza (SI).
You might also be interested in