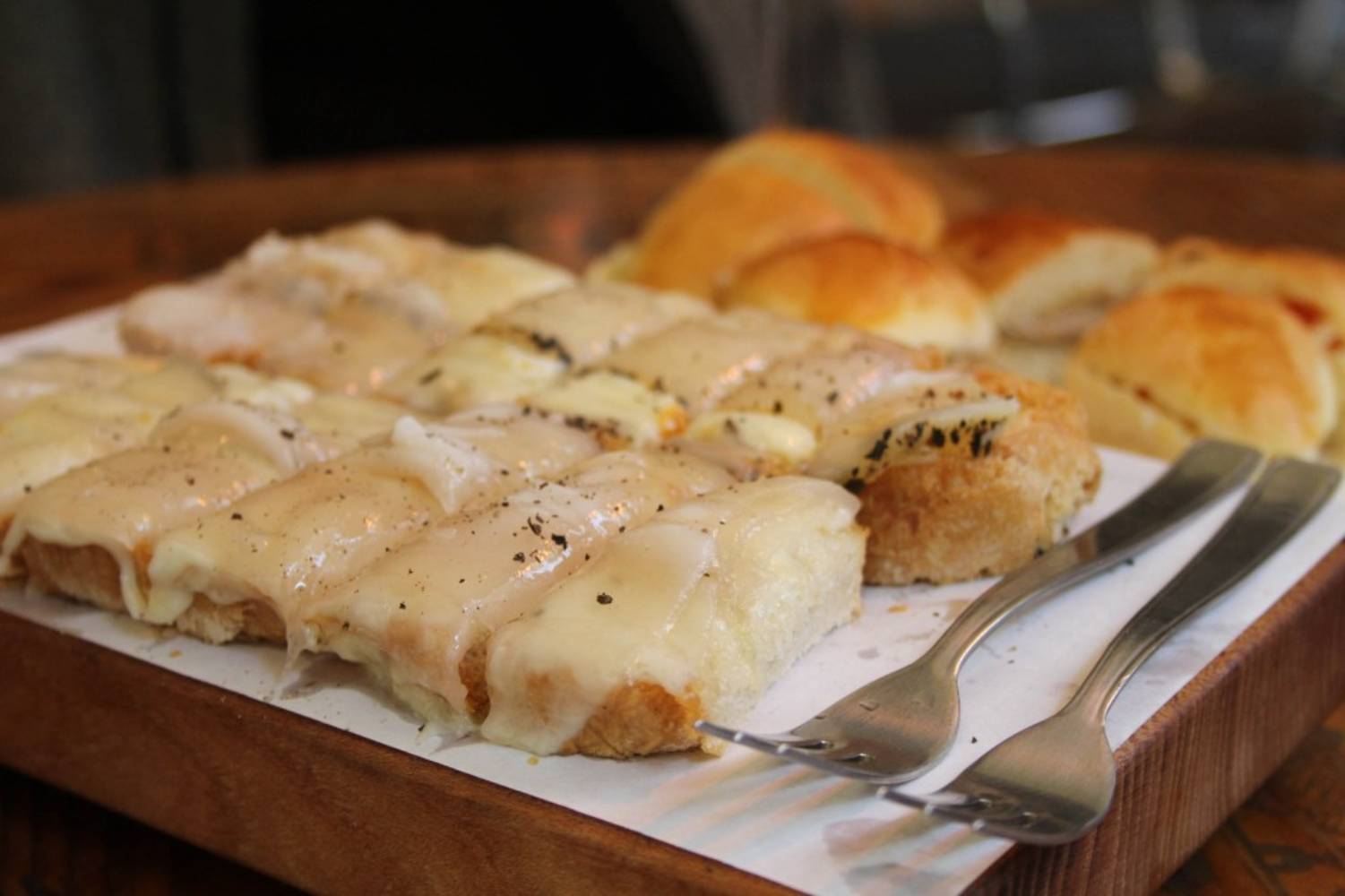 Photo ©Flavia Cori, Tuscany Social Media Team
Basic Rules and Tips
Aperitivo Time in Florence
One of the most fun food experiences you can try in Italy is without doubt the Aperitivo ritual. It consists of a pre-dinner drink accompanied by some salty snacks and, of course, plenty of friends to chat with. Apéritivo comes from the Latin verb aperire, which means "to open." It usually involves a beverage served before a meal to stimulate the appetite or "to open the stomach". From the traditional bar to the "Vinaio" and from amazing hotel rooftop terraces to historical cafes, Florence offers countless spots to enjoy this social and tasty ritual.
We took part in an aperitivo and wine tasting experience, including a mini-course in a food and wine pairing 101 led by Coral Sisk, author of the blog The Curious Appetite. We had a very good time tasting sparkling wines and Tuscan reds paired with top quality foods. Here is what we learned: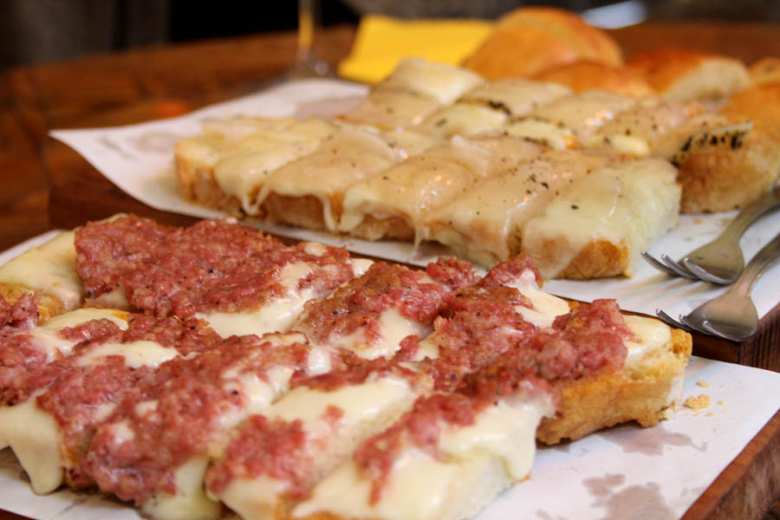 Classic aperitivo includes a dry, bitter based cocktail (either alcoholic or non-alcoholic). These options include a Spritz made with Aperol or Campari and Prosecco, an Americano made with Campari, sweet Vermouth and Soda, or a Negroni, which is a Florentine specialty, made with Gin, sweet Vermouth and Campari. If you love bubbles there are countless aperitivo-friendly whites such as Prosecco from the Veneto region, or the many northern Italy sparkling wines made in the "traditional method" or méthode champenoise. Of course, fruity Sangiovese wines from Tuscany also make stellar options. You will also find a wide variety of Tuscan reds. For example, Montecucco is a red from the Amiata mountains that is made with Sangiovese grapes and is completely different from a Sangiovese from the Suvereto plains or a Chianti Classico from Florence.
Since aperitivo should be food as well as a pre-dinner drink, traditional food for the ritual should include only olives, chips, and peanuts. Nevertheless, today many places offer a wide variety of crostini, salads, cold cuts, cheeses, breads, soups and pasta with this deal: one drink + "free" food buffet (or Aperi-dinner) for a fixed price between 7 and 10 euros).
If you are a wine lover, aperitivo would be a perfect time to experiment different food and wine pairings. According to Coral, people should follow their palate. "Tasting is all subjective and it is important to have fun and not feel intimidated". Her philosophy with applying food and wine pairing is that it should simply enhance the tasting experience. Here are a few fun "rules" to play with: try sparkling wine with salty foods like potato chips or with spicy dishes, eggs, artichokes, and asparagus. Cold cuts and fresh cheeses go well with Tuscan reds. If you are eating fatty fish, such as Salmon try a light red such as a Pinot Noir. Think outside the box and try red wine with fish! Another interesting idea is to combine regional food and wine. For example, the Fontina cheese crostini and Sparkling Chardonnay we enjoyed were both from Valle D'Aosta.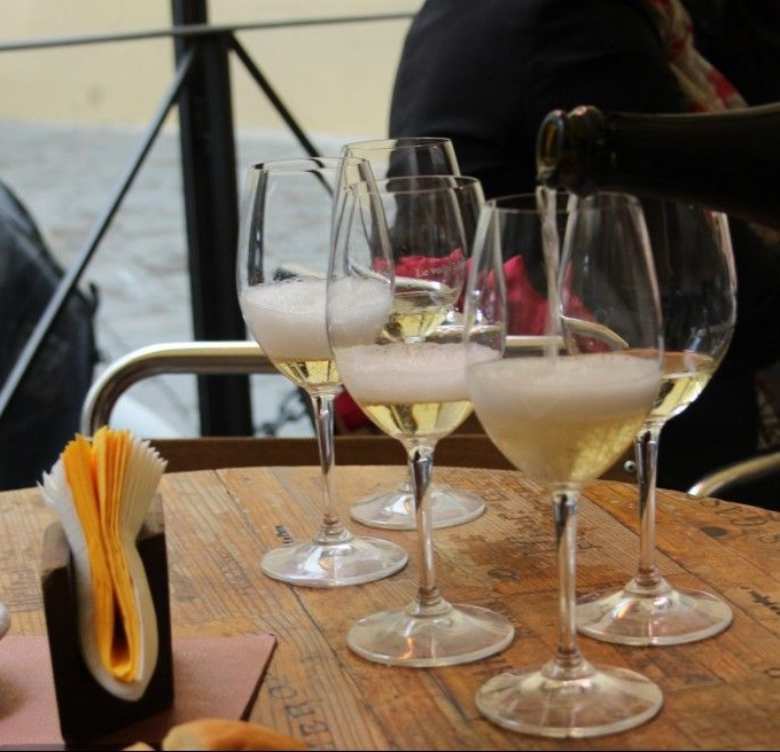 Aperitivo hour usually stretches from 6 or 7pm to 9pm. It's a good occasion to spend the last hours of the day with a friend, waiting for the sunset in a special spot of the town.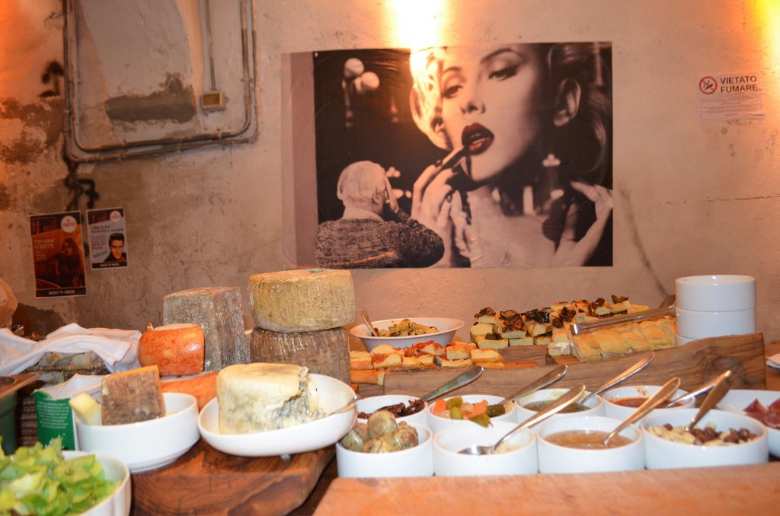 There is not one perfect aperitivo place because it depends on what you want. Here are Coral's favorite spots in Florence: "I really like Tamero' in Santo Spirito. The food is superb and they even have handmade pasta on the buffet. Caffe Enoteca Sant'Ambrogio is a real Italian bar where you can experience a simple aperitivo of salty snacks like chips, peanuts, cold cuts and breads along with modest Italian drinks and a surprisingly good wine list (don't expect a fancy, city chic bar)."
A great option for a high quality food and wine experience is a winebar or vinaio. Bevo Vino and Le Volpi e l'Uva are two options. Here you'll pay for a single snack dish and choose from a wide variety of wine choices. For a superb experience, opt for a gourmet wine bar with exclusive foods from small producers. At the end of your aperitivo ritual you could even buy and take your favorite bottles with you."
Looking for an aperitivo with a view? Choose one of the many hotel rooftop bars of Florence and enjoy the city from above.
You might also be interested in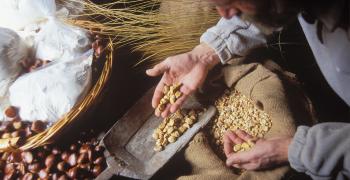 Learn more
Food and Wine
Olive oil, wine, truffle and other culinary delights make up the excellence of Tuscan gastronomy.
continue...