A day trip to Vinci
maybe you already know why it is famous
Why not go to Vinci, the town associated with Leonardo's life? It was such a good idea as Vinci is a perfect place to spend a day full of culture, as well as its endless vineyards and olive groves, pretty much the same as in Leonardo's time.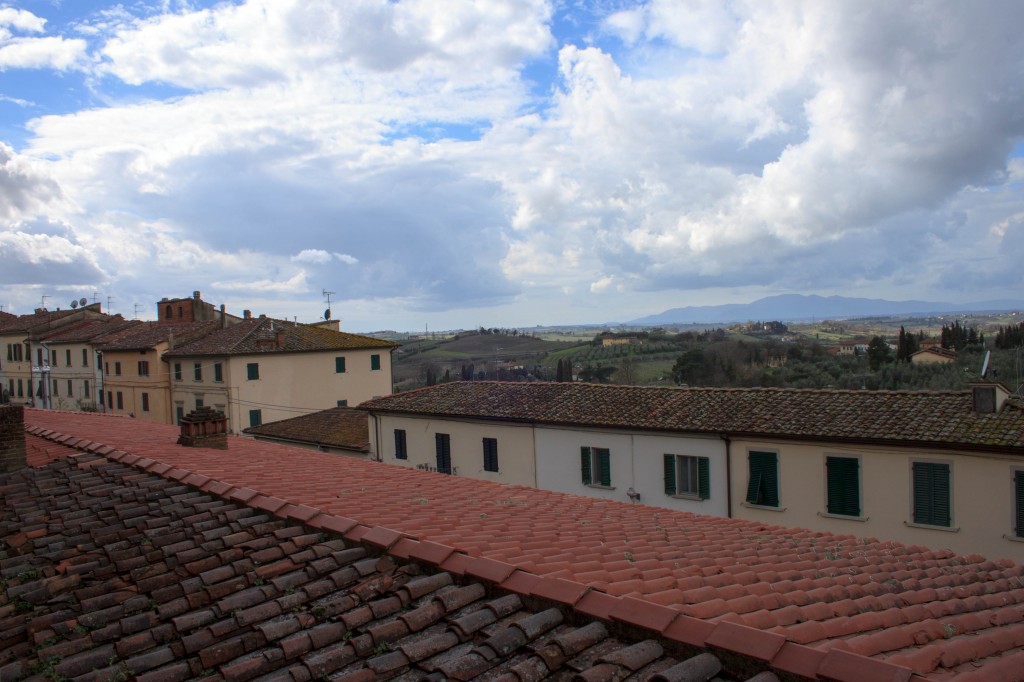 Vinci is situated in the hills of Montalbano, a green area divided between the provinces of Pistoia, Prato and Florence. The municipality of Vinci is part of the province of Florence. There are plenty of things to see in Vinci and many of them are related to Leonardo's life: the house in which he was born, just 3 kilometres from Vinci in the middle of the countryside, the church where he was baptised, and the museum and the library that take his name. Vinci dates back to the early middle ages, when Vinci was under the rule of the Guidi counts. In the town centre you'll find the Guidi castle, also known as the "castle of the ship" because of its elongated shape and the tower shaped like a sailing vessel. It contains the Leonardo museum and bears painted and sculpted coats of arms as well as a ceramic Madonna and Child by Giovanni della Robbia, made in 1523.
Other main sights of Vinci include:
• The Museo Leonardiano inside Guidi castle, which displays some of the inventions drawn in Leonardo's notebooks. Here you'll find ingenious machines and models created by Leonardo as a technologist and engineer.
• The church of Santa Croce, built in the 13th century and later reworked in neo-Renaissance style. It contains the baptismal font where it is said Leonardo da Vinci was baptised. The interior is simple. On the walls, you'll find paintings by Leonardo da Vinci and other artists from the area.
• A wooden representation of the Vitruvian Man, a drawing by Leonardo in which he represented a man with the ideal proportions. The statue – called "L'Uomo di Vinci" – was made by Mario Ceroli and donated to the town by the artist in 1987. The wooden statue is situated in a terrace from which you can enjoy stunning views of the surrounding hills.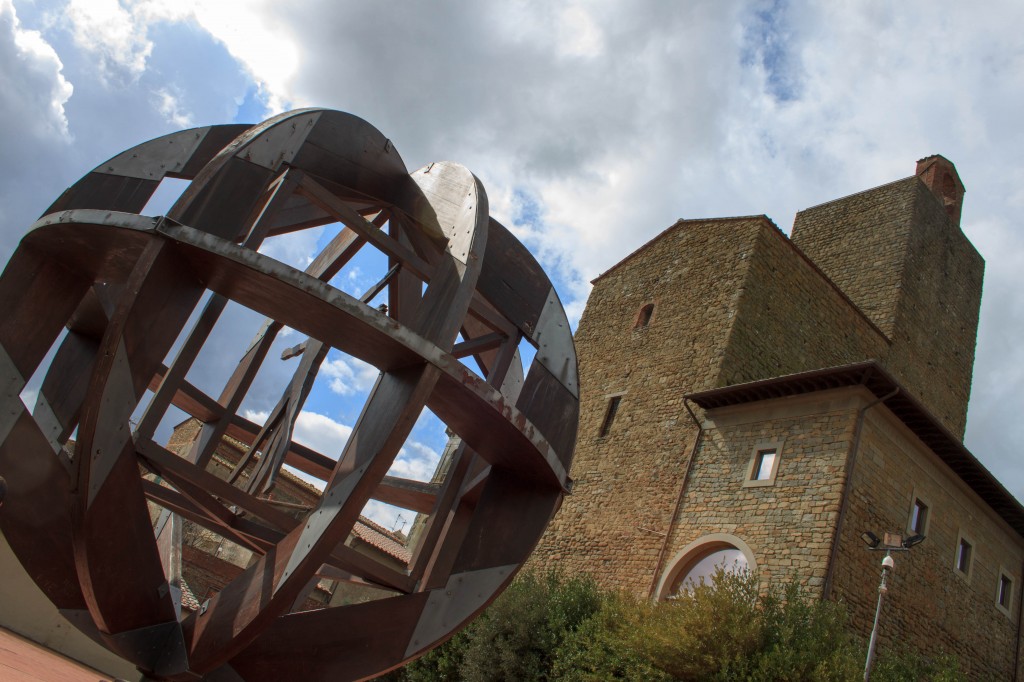 • Piazza dei Guidi is a square designed by the artist Mimmo Paladino, who was inspired both by Leonardo as a scientist as well as an artist. You'll find drawings, statues, works of art… Go there and see for yourself: it's hard to explain!
• The sanctuary of Santissima Annunziata is located in the heart of Vinci, next to the castle of the Guidi counts. It was built at the beginning of the 17th century.
• The Casa Natale di Leonardo (the birthplace of Leonardo da Vinci) is situated 1.9 miles outside Vinci, between Anchiano and Faltognano. It is a farmhouse immersed in greenery with some reproductions of Leonardo da Vinci's drawings and there is also a life-sized hologram of Leonardo, who narrates the events of his life and work.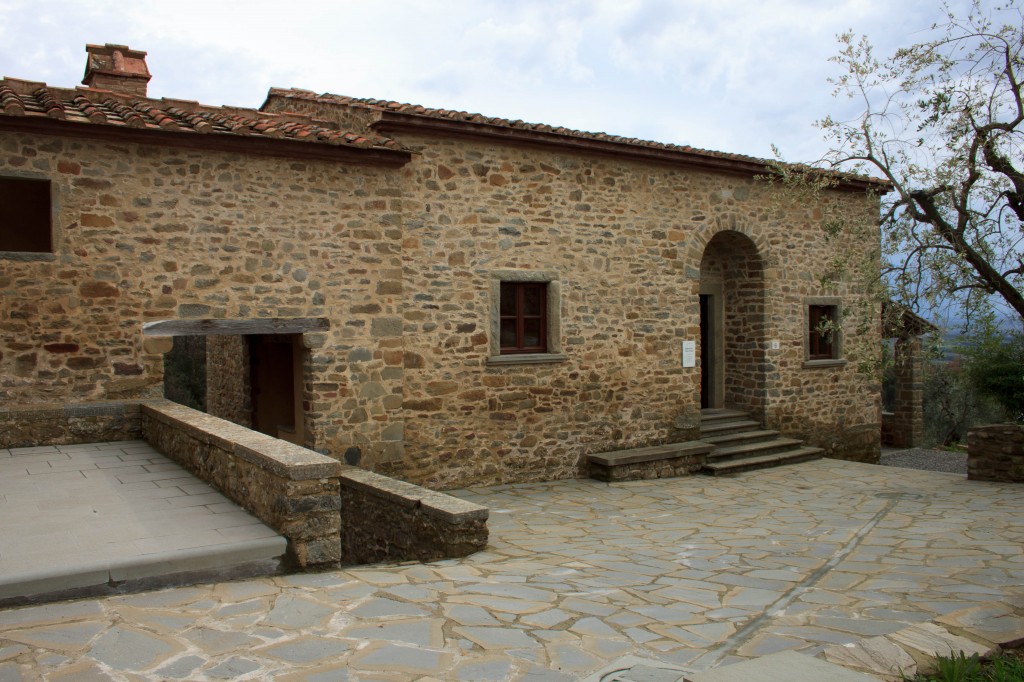 This articles and photos were made by Serena Puosi
You might also be interested in