Meat and fish
Zeri lamb
A traditional product from the Lunigiana area
Consortium
Consorzio di valorizzazione e tutela della pecora e dell'agnello di Zeri
The Zeri lamb (agnello di Zeri) has long lived in the Lunigiana area in the Massa-Carrara province. The Zerasca is a particular breed that has managed to maintain its characteristics over time due to its region's isolation.
In this area, the method of rearing the animals is nearly organic and spread over extensive territory; this is due to the fact that in Zeri, civic use and collective properties are still in use. These are centuries-old forms of land management methods that go back to pre-Roman times. Animals are on the range for the entire year, except during periods of inclement weather.
This is a rustic sheep, of a medium-large size, with a proportionate head. It has a white coat and generally well-developed horns. Its milk is rich in nutrients: its protein content in particular is superior to that of any other sheep breed. For Zerasca sheep specifically, the milk is used only in raising the lambs, since this breed is well primed to produce lambs for meat.
Zeri lamb is bred in the semi-wild state, integrated with local hay. Lambs must be fed the mother's milk and taken to pasture with their mother until slaughter.
Zeri lamb is bred in Zeri and surrounding small towns: Mulazzo, Pontremoli, Filattiera and Bagnone, at an altitude of above 800 meters in the province of Massa-Carrara.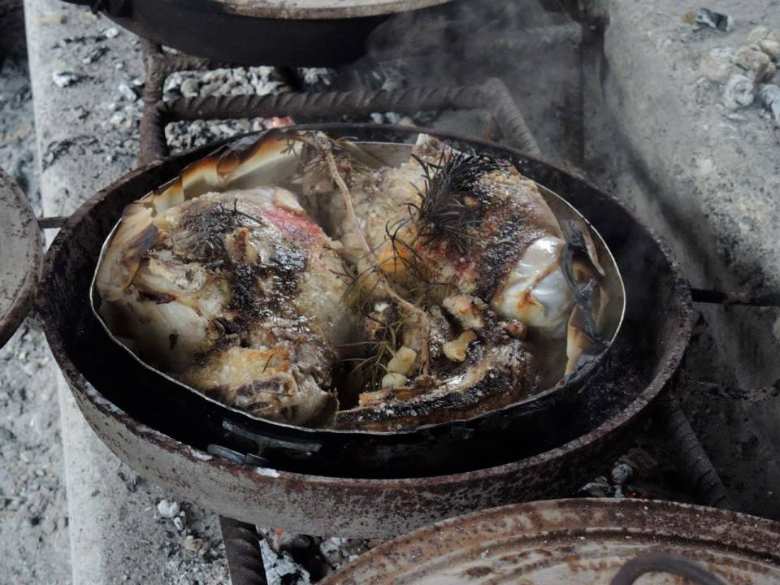 Given their diet of mother's milk and pasture grazing, the lambs' meat is extraordinary: sweet to the taste, very tender and fragrant.
The quintessential way to prepare the lamb is to cook it in a traditional testo pot; it can also be eaten stewed, grilled, baked with potatoes, or fried; and it's generally paired with local red wines.
You might also be interested in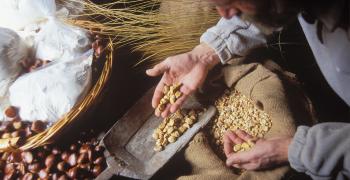 Learn more
Food and Wine
Olive oil, wine, truffle and other culinary delights make up the excellence of Tuscan gastronomy.
continue...