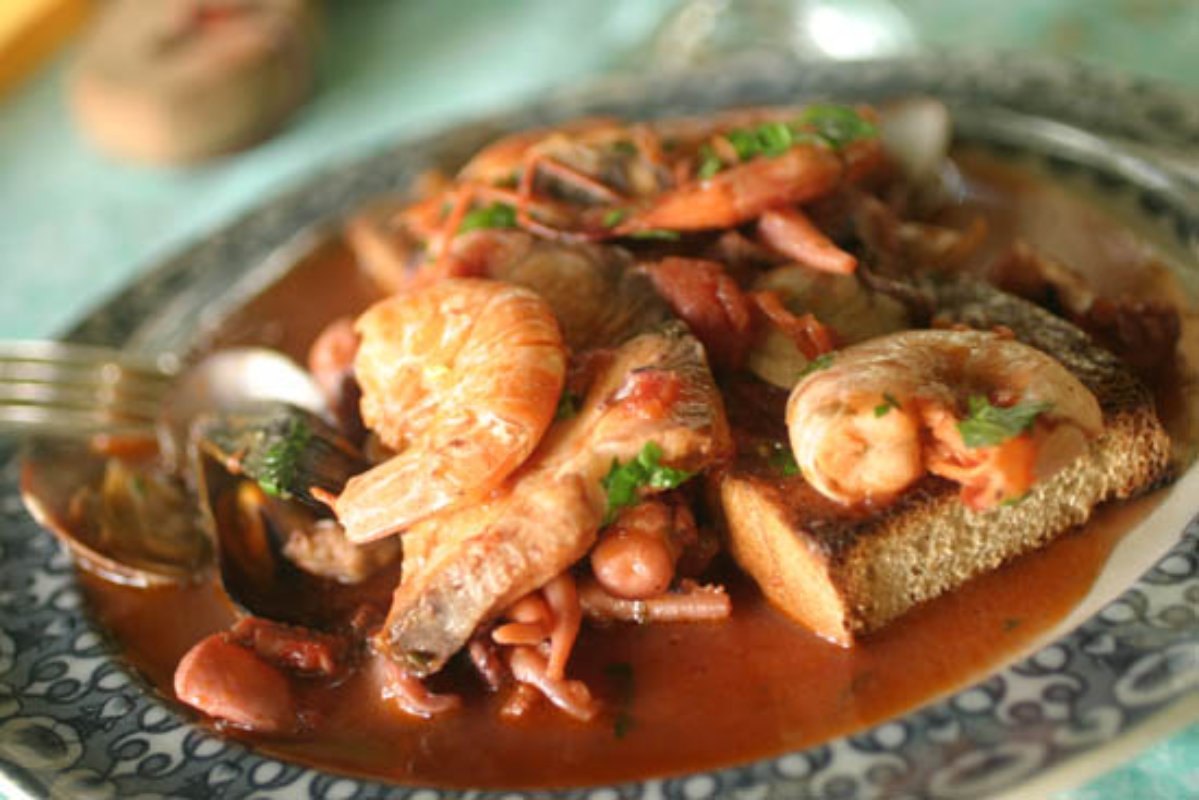 Bread, pasta and legumes
Tuscan fish soup, Cacciucco
The history of the fish soup from the Livornese coastline
Category
Bread, pasta and legumes
Tuscan fish soup, or cacciucco, is a popular traditional seafood dish with a history that stretches back at least five hundred years. Its name probably comes from the Turkish for 'minute' which is 'kuciuk'. In Tuscany, cacciucco has come to mean 'a mix of things' and in fact is also now used to describe other meat and vegetable dishes too.
The original seafood cacciucco soup was first made in Livorno around the year 1500. There are many legends and myths surrounding its creation although there are two stories which stand out from the rest.
The first such story states that there was a fisherman from Livorno who lost his life at sea in a shipwreck. His children were so hungry with nobody to provide for them after his death that they turned to all their neighbours for food. Everyone gave them different types of fish, with which their mother made a huge soup adding tomatoes, garlic, oil and slices of bread – thus creating the first cacciucco.
The second, and perhaps more realistic story, is that a lighthouse keeper created the soup. The Florentine Republic had prohibited the use of olive oil which he always used to fry his fish and so rather than go without, he made a fish soup instead.
- 1.5 kg. fish
- Slices of bread, baked in a wood-burning oven
- 1 kg of tomato paste
- Garlic
- Parsley
- Pecorino
- White wine

Sauté the chopped herbs and garlic in a large terracotta pot, taking care not to burn the garlic. Next, add the tomato paste (in summer it's best to use fresh tomatoes) and the white wine. When the tomato sauce has simmered, place the fish in the pot, starting with the firmer fish and ending with the softer, more tender varieties (octopus, calamari, scorpion fish, slipper lobsters etc… and a handful of mussels). Once the soup is ready, prepare a serving bowl by placing slices of toasted bread on the bottom. Rub garlic cloves over the bread to give it flavor and then slowly pour the caccuccio into the bowl.
You might also be interested in