Cheese and cold cuts
Raviggiolo cheese from the Mugello
A delicious soft cheese from the mountains between Tuscany and Emilia-Romagna
Category
Cheese and cold cuts
Origin
Palazzuolo sul Senio
Consortium
Cooperativa Agricola fra Agricoltori e Allevatori di Palazzuolo sul Senio
Fresh soft cheese with an intense white colour and circular shape,
Raviggiolo or Raveffiolo from the Mugello
is made with cow's milk, offering a return to history and tradition as one of the
most typical specialities of the Apennine area between Tuscany and Emilia-Romagna,
particularly in the area around
Palazzuolo sul Senio.
The pasteurised milk is inoculated with lactic enzymes, salted and combined with rennet which promotes coagulation. This is followed by the manual breading of the curd and the insertion of specific circular stamps, which are then placed in cold storage at a temperature of about 4 degrees: the blocks can be sold the same day, or later the following day.
Raviggiolo is made in the Mugello, particularly in the area around Palazzuolo sul Senio, in the province of Florence.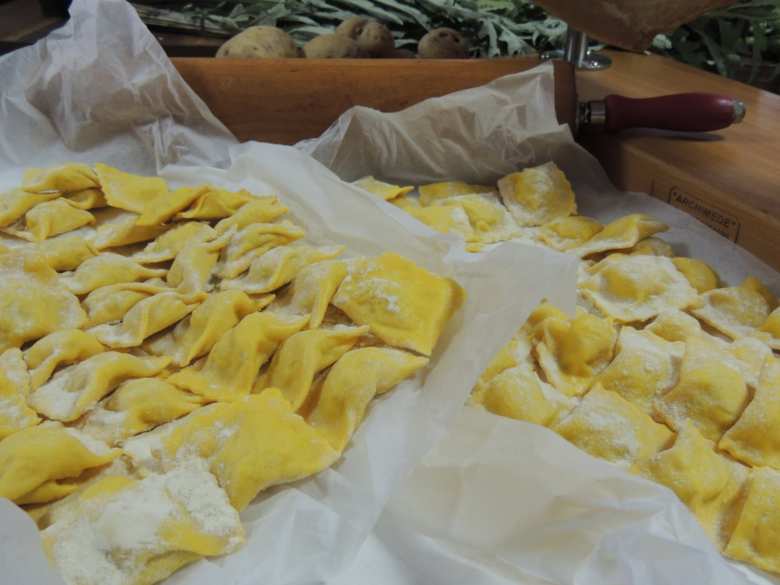 Much loved outside the region, the Raviggiolo is always a splendid base for the preparation of sweets and as the filling for classic ravioli "alla mugellana". It is also appreciated naturally or served with a drizzle of Tuscan extra virgin olive oil, perhaps as a tasty first course.
You might also be interested in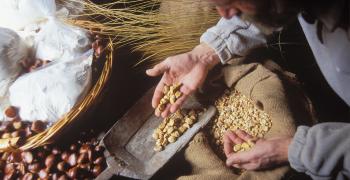 Learn more
Food and Wine
Olive oil, wine, truffle and other culinary delights make up the excellence of Tuscan gastronomy.
continue...