Fruit, vegetables and desserts
PGI Cantuccini Toscani
Cookies that made their debut at the Medici court
Category
Fruit, vegetables and desserts
Consortium
Assocantuccini
Cantuccini are typical of Tuscany, just like cypress trees, hills and gravel roads. Their unique almond, sugar, butter, honey, eggs and flour aromas are easily brought to mind.
For many travellers who return home to distant lands, to Tokyo or Moscow, tasting a cantuccino cookie is often a way of remembering and reliving a happy holiday in Tuscany.
The history of these cookies dates to the Medici and the Renaissance, when Tuscany became a crossroads for spice trading and Europe's leading confectionery-making region.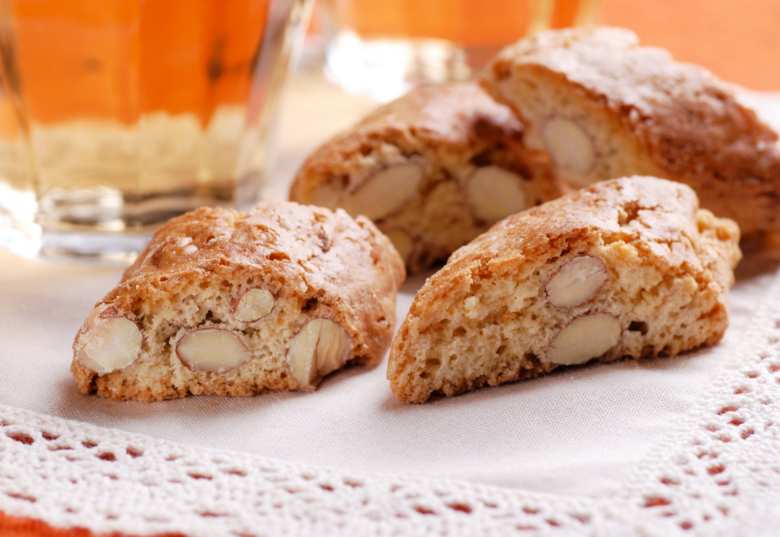 Cantuccini cookies are made with flour, unshelled almonds, sugar, eggs, butter and honey before being baked in the oven.
The almonds were actually added later, but they have come to be regarded as essential to the appearance of the cookies. The uncooked dough is unevenly shaped and full of bumps due to the whole almonds. Once baked and cut into slices, the golden cookies have that traditional look of having been inlaid with almonds (minimum 20%).
The length of these famous Tuscan cookies can vary but they are usually no more than 10 centimetres long.
Cantuccini are made all over Toscana. The IGP status reassures customers that the product comes from this region, that EU guidelines are observed and that the producers are controlled by an external body. The Protected Geographical Indication helps to maintain the quality and reputation of these cookies.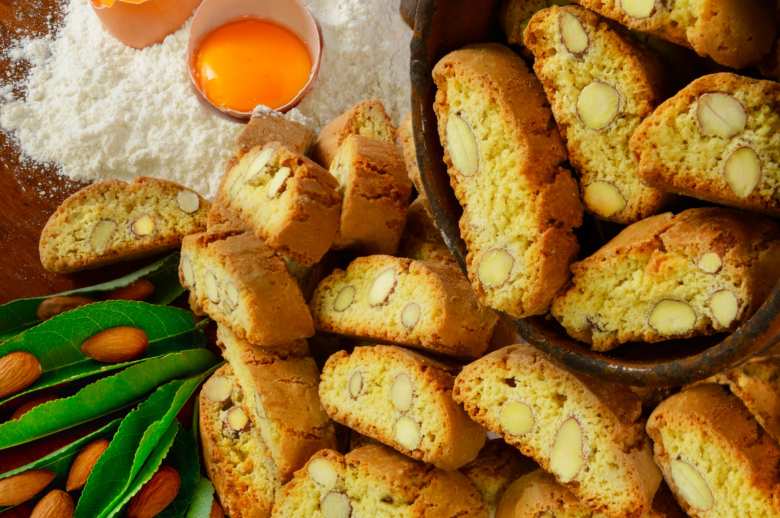 Cantuccini can be enjoyed on their own, served with tea or coffee, or according to tradition dipped in dessert wines like vin santo. Kitchen innovations have also included cantuccini. Have you ever tried Cantuccino Toscano IGP gelato?
Info: assocantuccini.org
You might also be interested in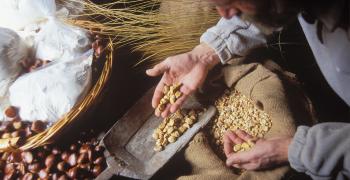 Learn more
Food and Wine
Olive oil, wine, truffle and other culinary delights make up the excellence of Tuscan gastronomy.
continue...