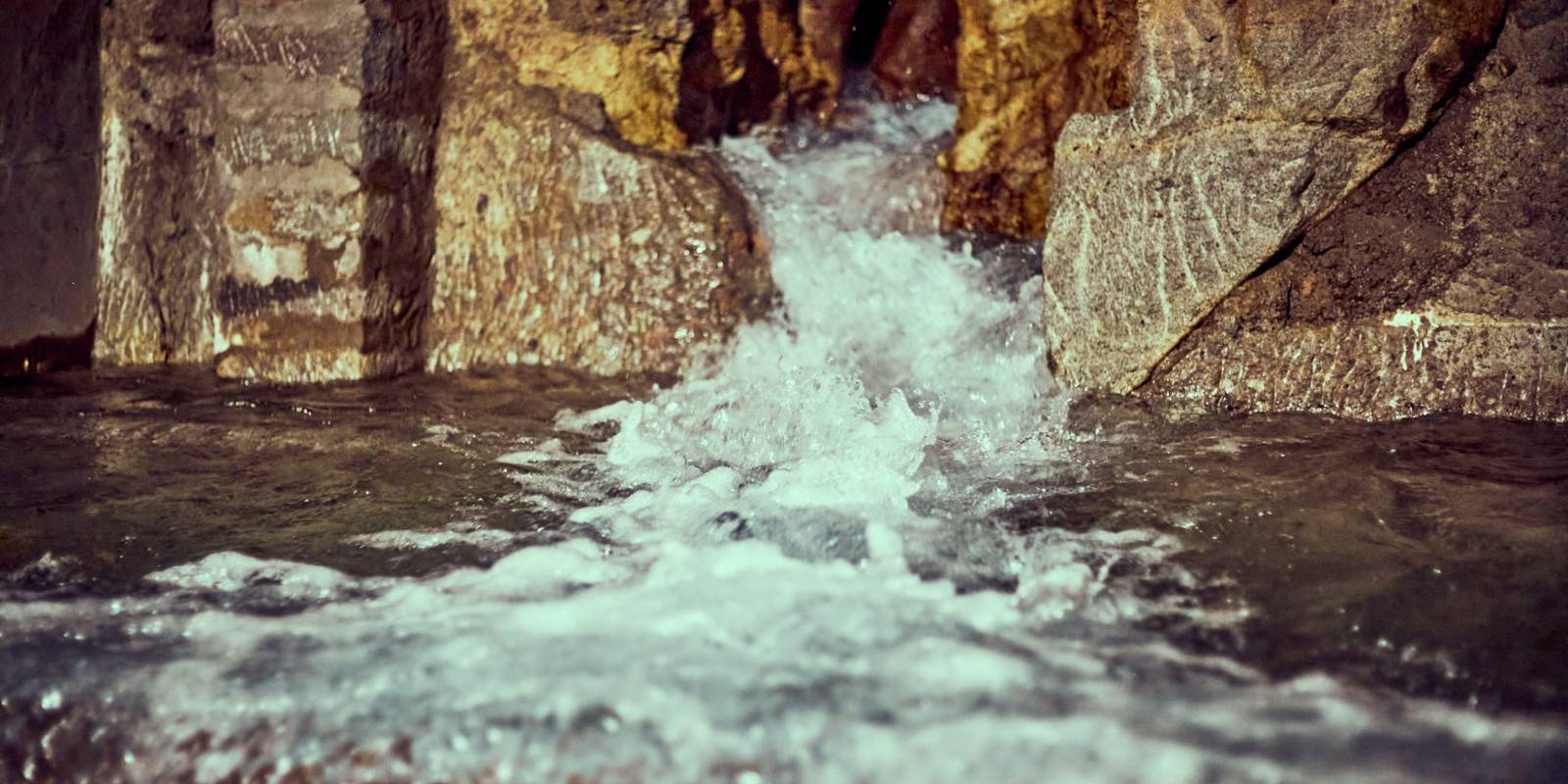 golf_courseSport
info
Important information:
Events and shows all around Tuscany can take place provided that the guidelines aimed at containing the risk of infection from COVID-19 are observed. We invite you to contact the organizers for up-to-date information about the status of the single events. Stay updated
here
Visita le Sorgenti dell'Ermicciolo a Vivo d'Orcia
Entra nel cuore del Monte Amiata con una visita guidata gratuita
Situata proprio all'interno del Parco dell'Ermicciolo a Vivo d'Orcia, una delle due Sorgenti del Monte Amiata si trova nel suo elemento naturale, il bosco. Al piano del piazzale, si entra in una galleria lunga poco più di 80 metri dove il contatto con l'acqua è diretto e nessuna barriera separa il visitatore dalla forza impetuosa dell'acqua che esce dalla roccia. Il fragore della cascata e l'umidità dell'aria sono le sensazioni che rimarranno impresse nella memoria.
Accompagnato da una guida specializzata, potrai seguire il corso dell'acqua per arrivare al cuore della roccia!
Le visite guidate vengono effettuate alle h.11, solitamente in gruppo.
La prenotazione è obbligatoria scrivendo a info@parcovivo.it
L'Acquedotto del Vivo attinge acqua dalla Sorgente dell'Ermicciolo, collocata nella zona di Vivo d'Orcia. Nel 1895 il Comune di Siena progettò l'Acquedotto destinato a risolvere la mancanza di acqua di cui la città e il circondario avevano assoluto bisogno. La sorgente dell'Ermicciolo, da dove partiva il progetto, aveva una portata di 200 l/s. Nel 1908 cominciarono i lavori che si conclusero nel 1914: un lavoro enorme che ancora oggi riveste un'importanza fondamentale per gran parte della regione.
Già nel XII secolo San Romualdo aveva scelto la zona del Vivo per fondare un Eremo, descrivendo questo luogo incantato come: "selvaggio e magnifico, una piccola altura protesa al limite fra il regno del faggio e quello del castagno, pochi metri pianeggianti presso una stretta sinuosa, improvvisa, dalla quale scaturivano con fragore di tuono due grosse e travolgenti polle d'acqua gelate".
Download the leaflet
When
From 23 May 2021
to 31 Oct 2021
Details
Sunday 23 may 2021
Sunday 30 may 2021
Wednesday 02 june 2021
Saturday 05 june 2021
Sunday 06 june 2021
Sunday 13 june 2021
Sunday 20 june 2021
Sunday 27 june 2021
Saturday 03 july 2021
Sunday 04 july 2021
Saturday 10 july 2021
Sunday 11 july 2021
Saturday 17 july 2021
Sunday 18 july 2021
Saturday 24 july 2021
Sunday 25 july 2021
Saturday 31 july 2021
Sunday 01 august 2021
Saturday 07 august 2021
Sunday 08 august 2021
Thursday 12 august 2021
Friday 13 august 2021
Saturday 14 august 2021
Sunday 15 august 2021
Monday 16 august 2021
Tuesday 17 august 2021
Wednesday 18 august 2021
Thursday 19 august 2021
Friday 20 august 2021
Saturday 21 august 2021
Sunday 22 august 2021
Saturday 28 august 2021
Sunday 29 august 2021
Saturday 04 september 2021
Sunday 05 september 2021
Saturday 11 september 2021
Sunday 12 september 2021
Saturday 18 september 2021
Sunday 19 september 2021
Saturday 25 september 2021
Sunday 26 september 2021
Sunday 03 october 2021
Sunday 10 october 2021
Sunday 17 october 2021
Sunday 24 october 2021
Sunday 31 october 2021