Sillano
Mountain landscapes on the border between Tuscany and Emilia-Romagna
Sillano is the northernmost municipality in the province of Lucca and marks the border between Tuscany and Emilia Romagna. The area is home to the artificial lake of Vicaglia, located along the road that leads to Orecchiella Park.
An ancient inscription in the Church of San Bartolomeo narrates the story (or legend) of the town, which says: "Sillano, founded by Lucio Silla of Rome in the year 652, welcomed under the protection of the Este in the year 1430". The village's earliest centre was probably a settlement in the hamlet of Castellaccio, a fortress whose traces could still be seen a few centuries ago. According to tradition, Christianity made its way into this area very early in its history, around the 3rd century CE, during the papacy of Eutychian (275-283 CE). In the Middle Ages, Sillano grew in importance, as it was located along a strategic communication route that remained for a long time one of the only crossings linking central and southern Italy.
Traces can still be seen today of the history of these places, especially in the hamlets. Castellaccio continued to exist so long as the historic and social reasons that led to its foundation persisted, though the main residential centre eventually moved, a little at a time, down the mountain. The new centre was established around the parish church dedicated to Saint Bartholomew in the early 1400s. However, the first church in Sillano was Santa Caterina, in the historic center of Castellaccio. The small hamlets of Cerigliana and Casine can be found close by.
Visitors can admire the immense Christian-Catholic tradition present in this area in the church in the small hamlet of Rocca Scoraggio, home to an important relic, a Holy Face, which in reality is a massive tunic-covered crucifix dating to the 13th-14th century that was inspired by the Holy Face of Lucca. The large crucifix underwent restoration from 1996-1999, which, despite its terrible condition, allowed scholars to identify the materials used to make the object, that is, wood, papier-mâché and canvas, and proclaim it to be of exquisite artistic quality.
All the territory in the municipality, extending between the Appennino Tosco-Emiliano National Park and Orecchiella Park, is an invitation to discover a series of welcoming trails and immensely evocative scenery.
&
TOP ATTRACTIONS IN Sillano
Social & Web
Find out what they say about us, and tell us about your Tuscany!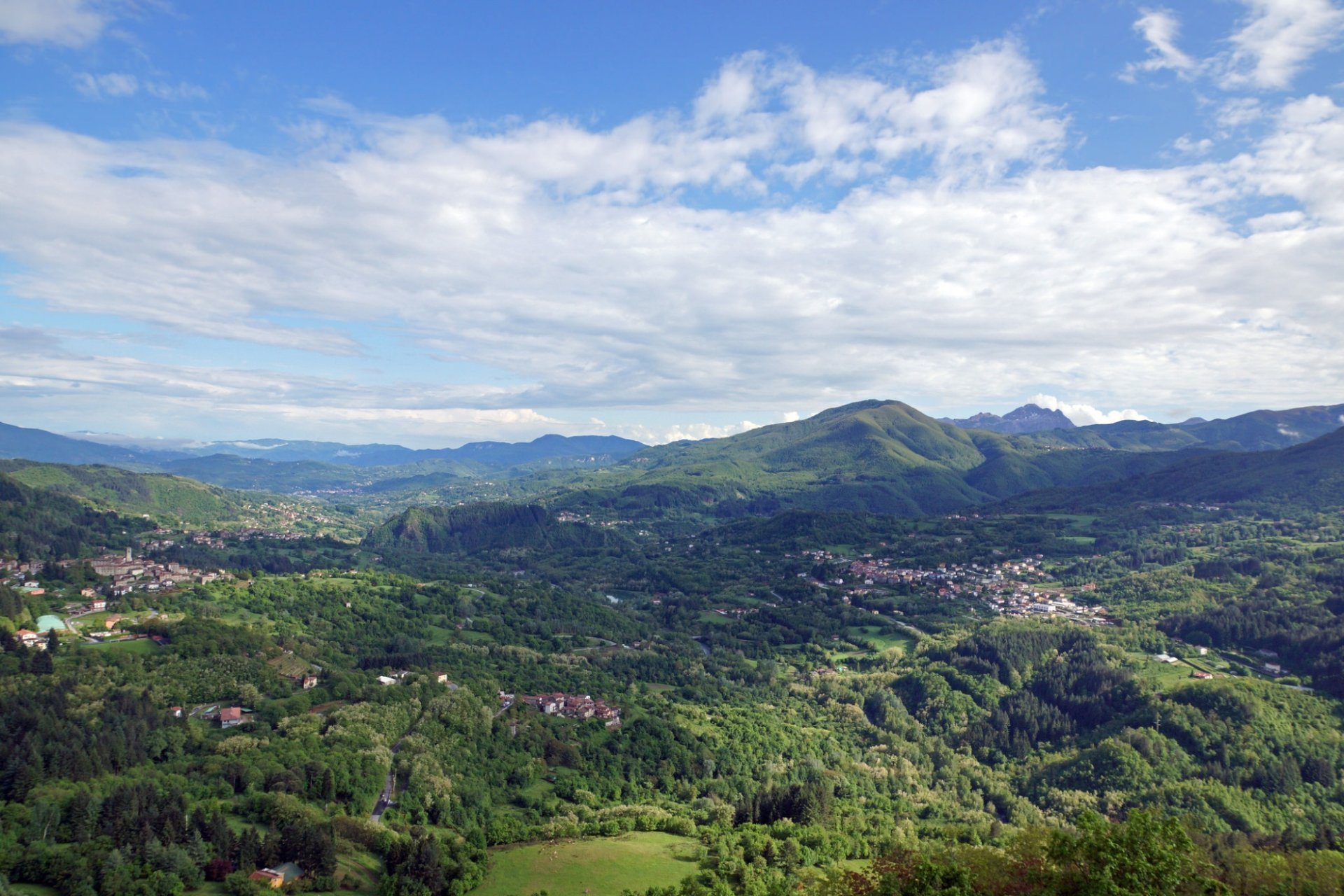 Garfagnana and the Mid Serchio Valley
A land rich in history and unspoilt forests
An enchanted territory, enclosed between the Apuan Alps and the Tuscan-Emilian Apennines, and carved out by the Serchio River, rich in history and waiting to be explored: the Garfagnana, with the ...
Morekeyboard_backspace