Ponsacco
This town steeped in history is situated at the point where the river Cascina and the river Era meet
This town steeped in history is situated at the point where the river Cascina and the river Era meet. In ancient times the town was strategically important as it sat right between the boundary of Republic of Pisa and the Republic of Florence. The town soon became a fortified castle.

Arcipretura di San Giovanni Evangelista Church

This church dedicated to Saint John the Evangelist has been renovated many times since 1374, most recently in 1823 when the façade was redone. The church was completely restored in 1986 to mark 150 years since it was consecrated. The Neo-classical bell tower is to one side of the church and was built between 1862 and 1873. Due to an error made during its construction, the tower leans heavily to one side.

Madonna delle Tosse Church
This church is in Piazza della Repubblica, next to the new headquarters of the Cassa di Risparmio di S.Miniato Bank.

Ancient Pievana (Baptistery)
The ancient Pievana is on left of San Giovanni Church. It was built around the year 1400. Visitors can admire the coat of arms of Ponsacco. The baptismal font is of particular interest.

Villa Medicea di Camugliano
(Camugliano is 3km from Ponsacco on the road that leads to Volterra)
This villa was built by Duke Alessandro in 1533 and finished under Cosimo I. The construction is square shaped with corner towers and was meant to be both a residence and military post. The neighbouring buildings therefore were used as barracks and stables. The villa was given to Giulio Gondi for services rendered to the Medici family but became property of the Medici family again in 1620. In 1637, Ferdinando II sold the villa to Filippo Niccolini who had the title of Marquis of Camugliano and Ponsacco.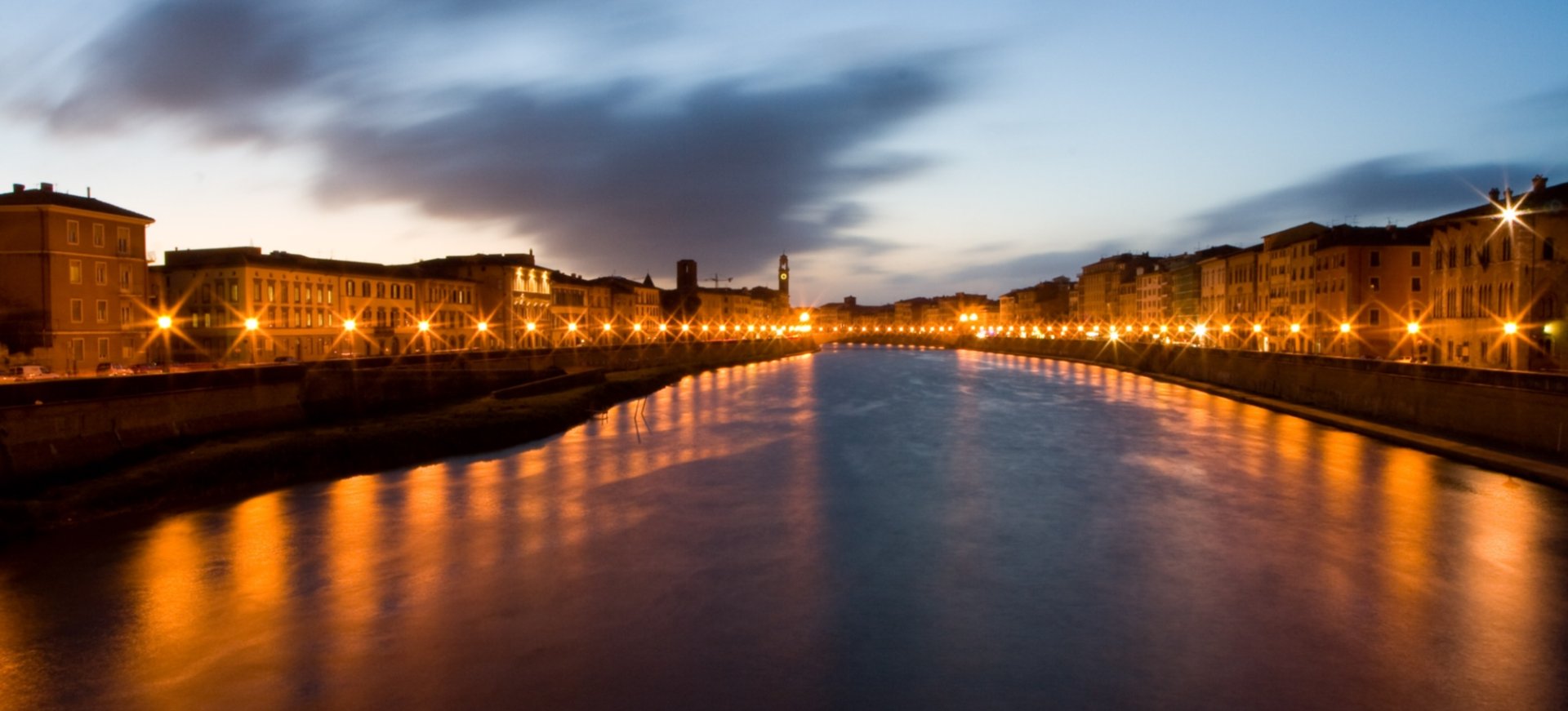 Characteristic villages surrounded by countryside
The Valdarno offers a landscape in which the typically Tuscan surrounding San Miniato, covered with olive groves and dotted with medieval villages, contrast with the valley's lively production ...
Morekeyboard_backspace
Other towns and cities in Valdarno Inferiore