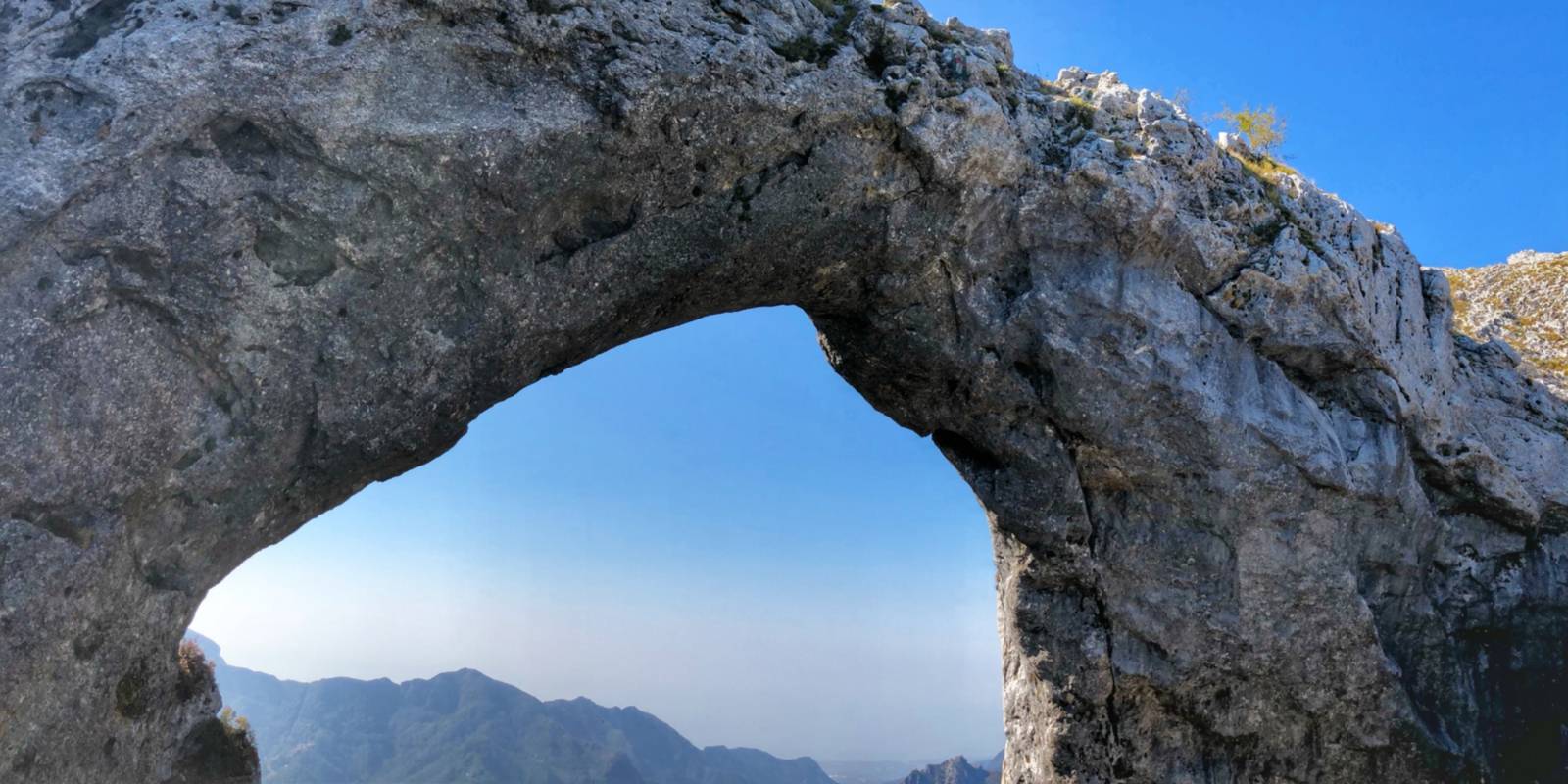 directions_walkTours
info
Important information:
The deals are subject to extraordinary measures adopted by the Italian Government to contain the Covid-19 epidemic. Please contact the operator for more information. For further information on the situation in Tuscany Stay updated
here
Trekking in Garfagnana: ring of Monte Forato
Excursion in the Apuan Alps to a place unique for the particularity of its hole, which has always attracted hikers, travelers and scientists
At 1,223 meters high, Monte Forato is certainly not one of the highest mountains in the Apuan Alps chain, but it is certainly the most distinctive. Our route starts from the characteristic village of Fornovolasco, overlooked by the "queen" of the Apuan Alps, the "Pania della Croce".
A ring-route will take us up along the ancient salt road to Foce di Petrosciana, from where we can admire another particular Apuan peak, Mount Procinto and its characteristic cylindrical shape. Leaving the small pass that descends towards Versilia, we continue our route along a beautiful and panoramic ridge with splendid views of the Tyrrhenian coast and other beautiful peaks such as Monte Croce.
We will soon leave the ridge to enter a beautiful beech wood. The arch of Monte Forato suddenly appears, allowing us to glimpse the sea in the distance. After stopping for lunch in front of the arch, we begin our descent along a path that will give us other beautiful views of "Pania della Croce" and the Tuscan-Emilian Apennines in the distance.
Notes:
Minimum participants: 2
The price of the excursion decreases as the number of participants increases and you will be reimbursed for the extra cost paid
For 8 or more people the cost will be 24 euros each
Duration: Full day - 6 hours
Difficulty / Commitment: 6 (on a scale of 1 to 12)
4 to 5 hours of walking with a fair amount of height difference over sometimes challenging terrain
When
From 15 April 2021 to 15 October 2021
Supplemental charges
Packed lunch (not included)
Necessary equipment: hiking boots, small backpack (25/30 litres), waterproof jacket, sportswear
Organization
Garfagnana Experience by I Viaggi di Andrea
P.IVA: 01186580468
Piazza del Duomo, 6/7
Castelnuovo di Garfagnana