ATV Adventure in Chianti area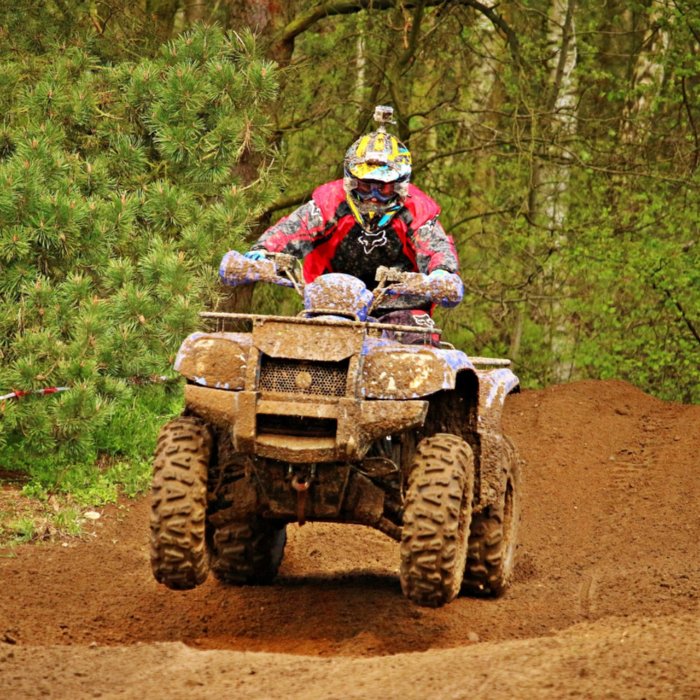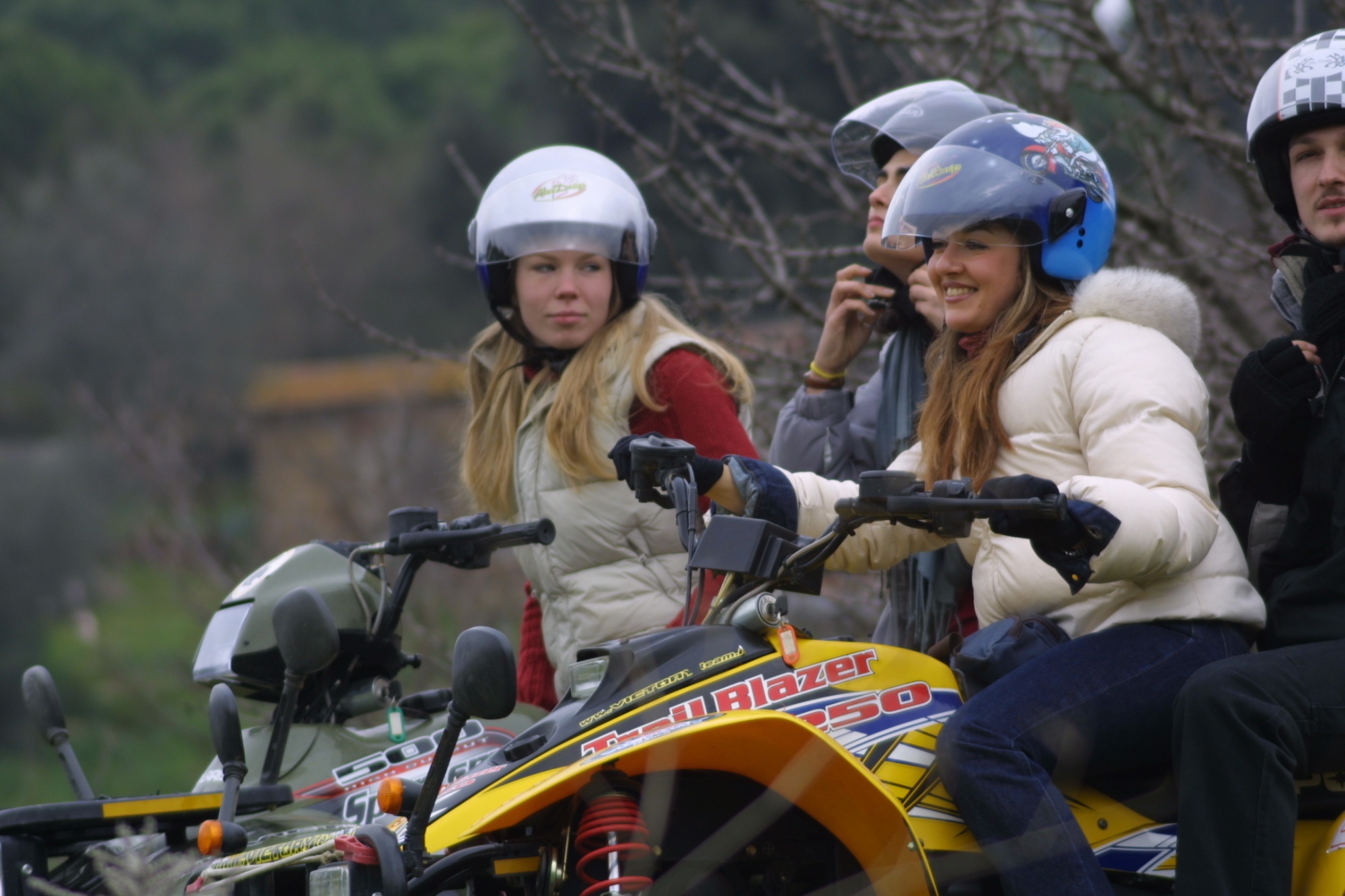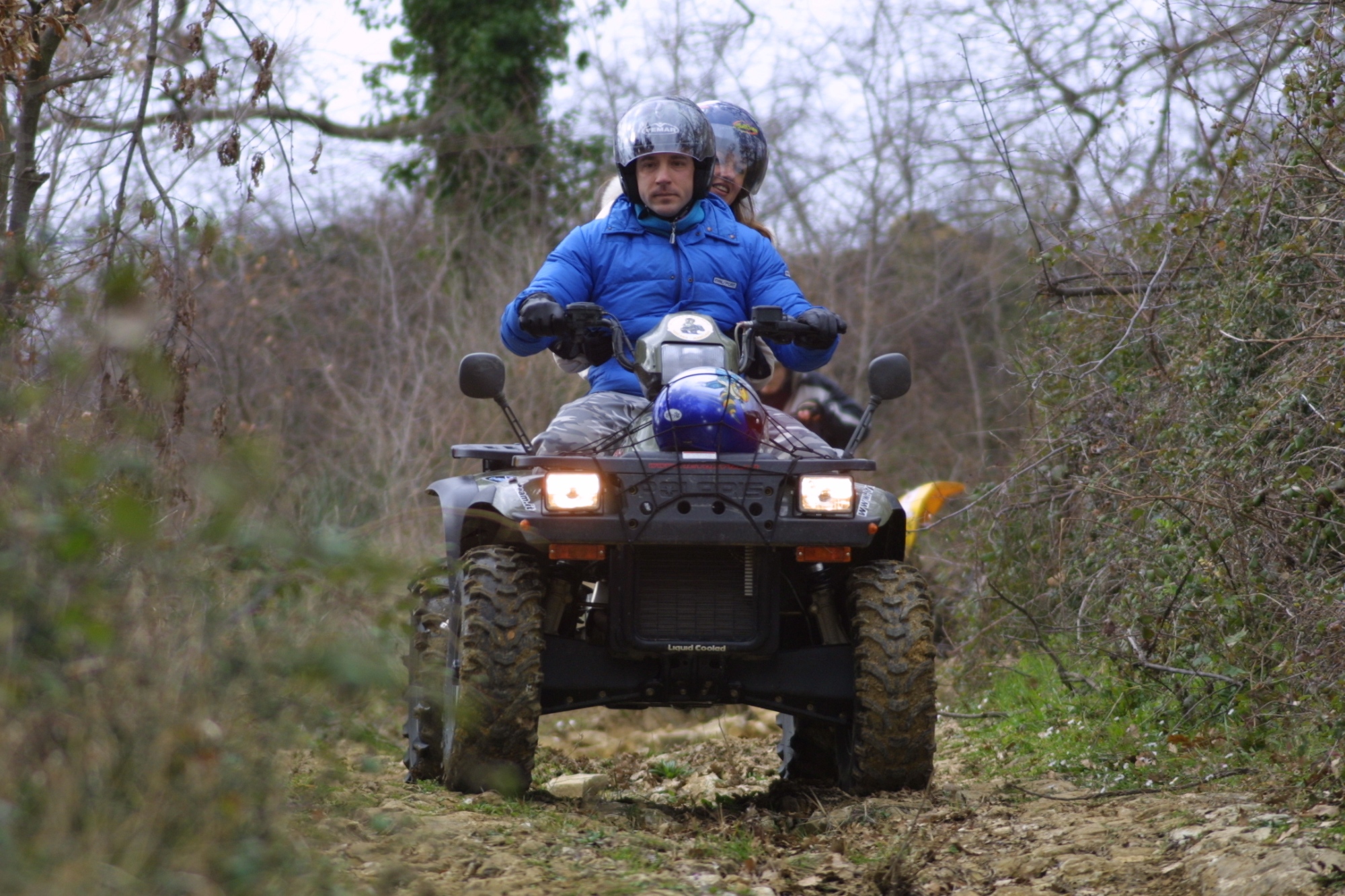 Venture on this exciting journey to discover the hills of Chianti
Start-up and set off on this pure adrenaline-filled ATV adventure in the Chianti Area, aboard our ultra-modern, fast ATV. Explore scenic trails among the typical landscapes of Tuscany, among expanses of golden fields and verdant vineyards, and enjoy a wonderful day in close contact with nature and its elements.
On board our ATVs, you will have the opportunity to ride one of our quadricycles firsthand, living a unique and unprecedented experience! To convey the authentic excitement of ATV adventure, our experienced escorts will show you the best routes to take in the Chianti Area! Thanks to the agility and compactness of our vehicles, you will have an experience that will send shivers running down your spine as you find yourself immersed in the striking scenery of this 4x4 adventure.
To complete your experience in the beautiful Chianti region, you will be taken to an exclusive winery with breathtaking views that only myTour in Italy can take you. In fact, as you traverse the classic cypress path worthy of any postcard depicting our beloved wine region, you will feel as if you are the protagonist of one of those films that portray Italian beauty. Admire the unparalleled splendor of the rolling Tuscan hills while sipping a glass of wine and taking a relaxing moment for yourself!
At the end of your trip, you will return to the starting point of the tour, where your ATV adventure began. Share this journey with your friends and be enchanted by the idyllic landscapes of Chianti.
check_circle
Prices include
ATV
Helmet
Expert escort
Fuel
Wine tasting in exclusive winery
cancel
Supplemental charges
Via della Resistenza 95, Badesse, Siena
Tour and Travel Services SA