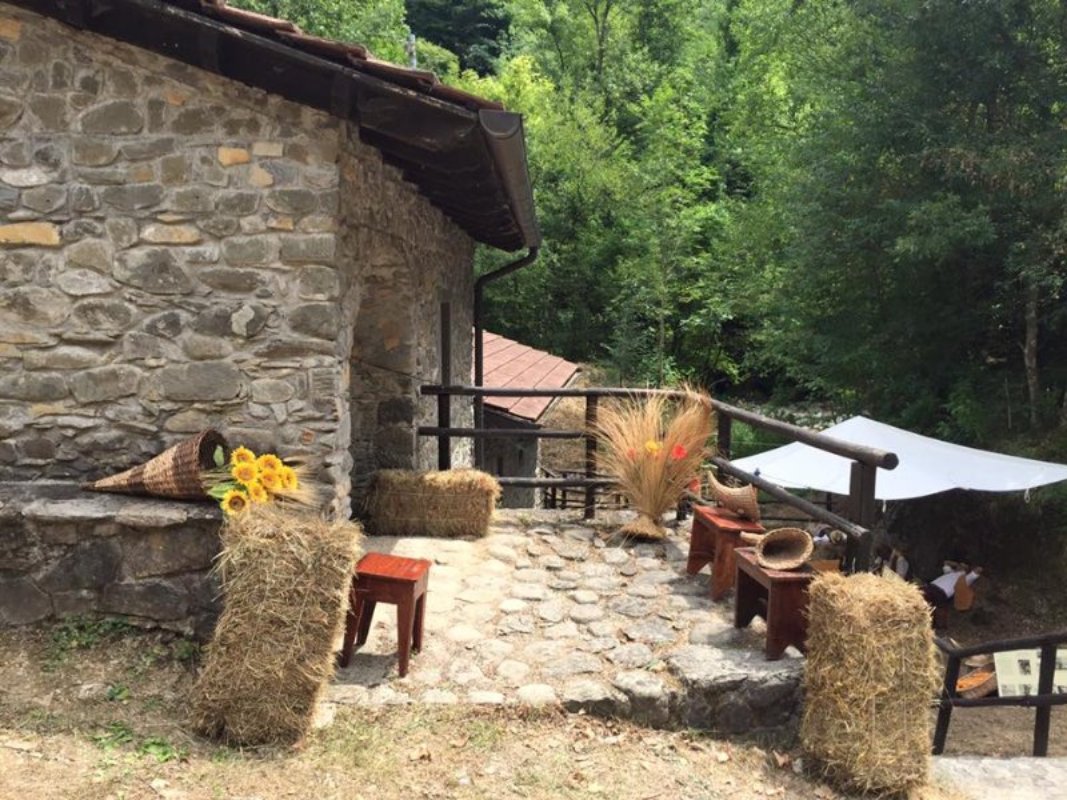 location_cityHistorical Buildings
Water Mill in Arlia
With its three grindstones for chestnuts, grain and maize, the mill has been active since the 19th century
The historic water mill is located near Fivizzano, on the right bank of the Rosaro, not far from the small village of Arlia.
With its three grindstones (for chestnuts, grain and maize), storehouse and shelter for the mules used to transport heavy sacks up and down the steep trail, the mill was active from at least the 19th century, as the date engraved on one of the stones attests to, up until 1968, and served many of the surrounding communities.
The Lunigiana Mountain Community, or Comunità Montana della Lunigiana, restored the building in its entirety, which had been reduced to a ruin, and is once again functioning, though now with a hydraulic system. In the space used originally as a storeroom, there's an exhibition with panels about mills in the Lunigiana.
Today, the Arlia mill is a tourist and educational site managed by Legambiente and Cooperativa l'Ospitale, and visitors can come here to see how water-powered flour grinding works.
Fivizzano
FOLKLORE, CULTURE AND NATURE ITINERARIES, DISCOVERING THE ATHENS OF THE LUNIGIANA
Known for its history, folklore and strong humanistic culture, Fivizzano is one of the most interesting towns in the Lunigiana. Thanks to its unique characteristics, it's had many nicknames over the course of centuries: "Celebrated land," " the town with beautiful windows," "beautiful corner of Florence" and "Athens of the Lunigiana". ...
Morekeyboard_backspace
You might also be interested in