location_cityHistorical Buildings
Villa La Foce
An elegant building and surprising garden in the countryside outside Chianciano Terme
The villa, today belonging to the network of Historic Italian Residences, was bought by the Origo family in 1927 and the Marchioness Iris Orgio commissioned the garden to the famous landscaper Cecil Pinsent, who transformed it into a veritable aristocratic residence.
The architect created a splendid Italian-style garden that extends out towards the Val d'Orcia and Monte Amiata, in a harmonious balance between the buildings, garden and nature of the Sienese hill that surrounds the villa.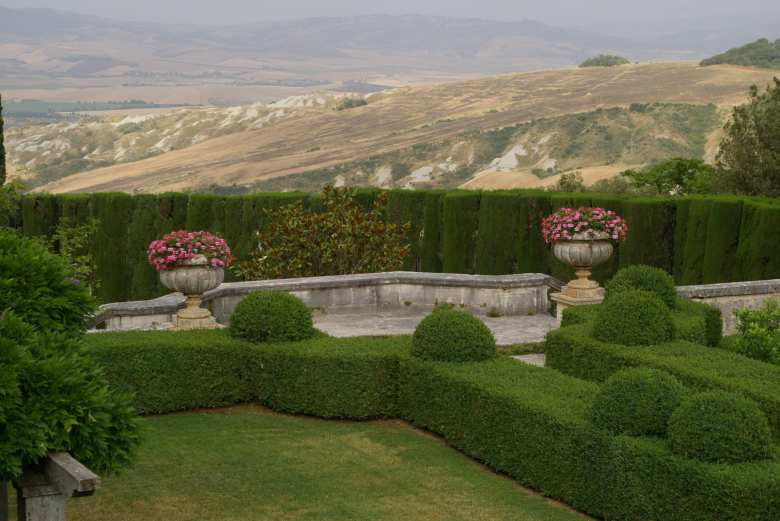 The garden is arranged across different levels, with the rose garden bordered by geometric boxwood hedges and the hill, with its terraced slopes and cheery, pine, cypress and wild broom trees that live alongside thyme, rosemary, lemons and lavender.
The renovation of the garden by Pinsent took place in different phases from 1827 to 1939. In 1938, the final part of the garden was completed, connected to the lemon garden via a scenic travertine stairway. Under the stairs, decorated with vases, obelisks and a pillared balustrade, there is the "blue grotto," inside which are seven niches.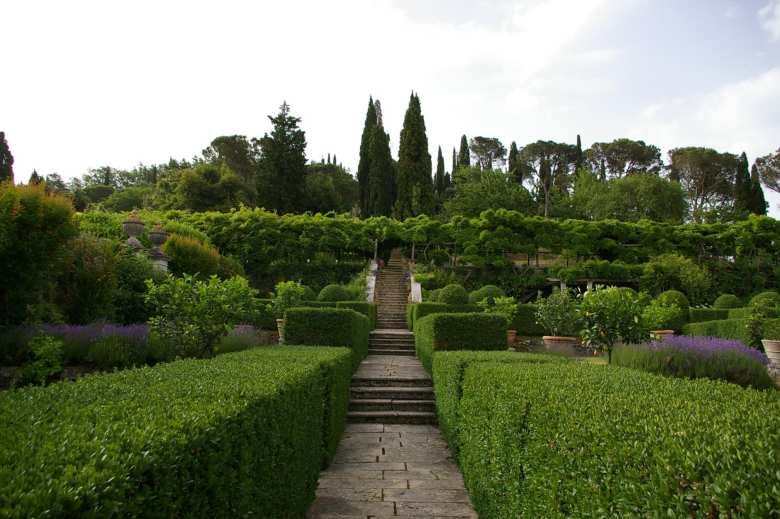 The park vaunts other architectural touches, including a travertine fountain depicting two fish holding up the basin with their tails, a 17th-century statue representing Nature, which carries the fruits of the earth on its shoulders, and a beautiful pergola of wisteria.
Chianciano Terme
One of the most admired thermal bath destinations in the whole of Europe, surrounded by beautiful countryside
Chianciano Terme, one of the most famous thermal spa destinations in all of Europe, is located right between the Val d'Orcia and the Valdichiana, perfectly placed to enjoy some of the most renowned, beautiful parts of Tuscany. Chianciano enchants visits both with its historic town centre and its spa area, rich in mineral healing waters.
Morekeyboard_backspace