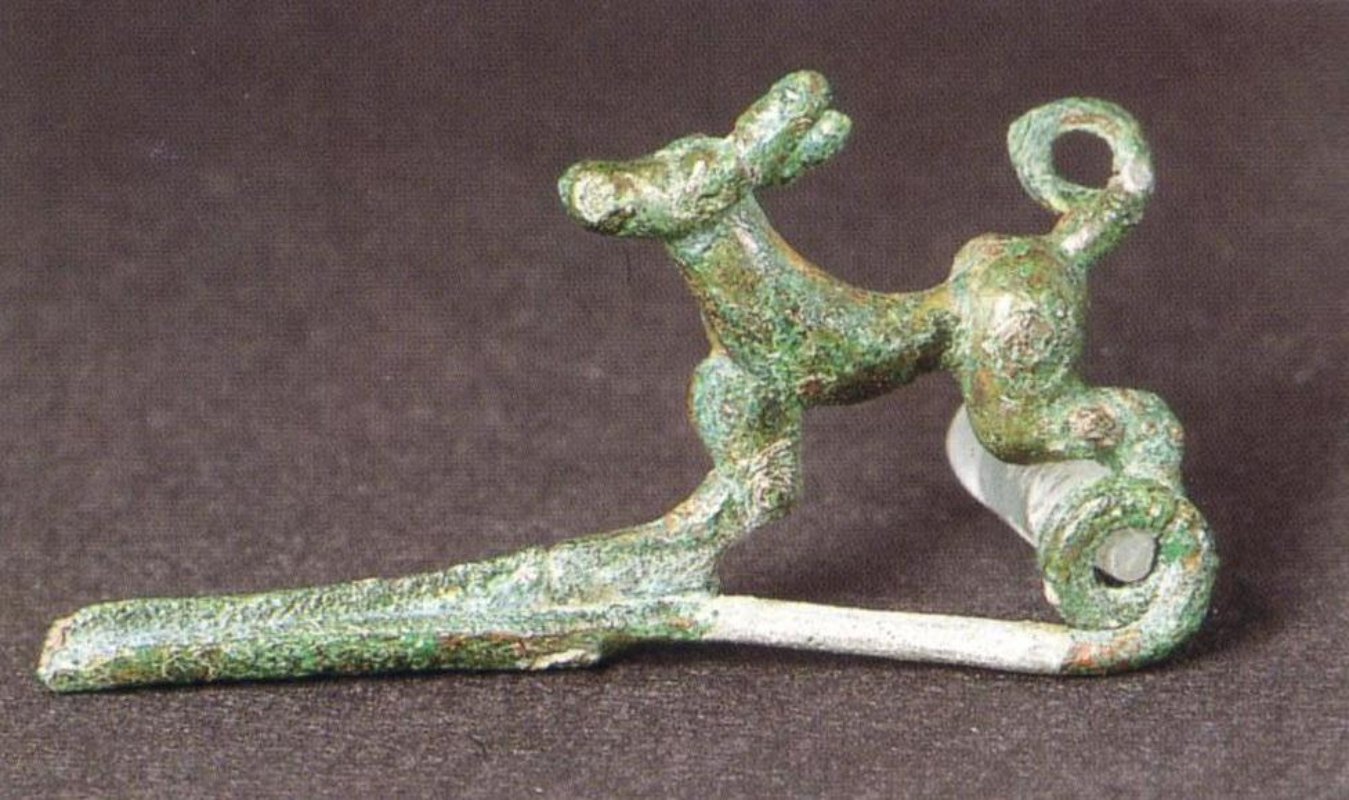 Archaeological sites
The "warrior princes" of Casale Marittimo
The Etruscan tombs of Casa Nocera
Two young men dressed in short loincloths with richly decorated belts. One with his hair tied back in a long plait, the other with a shorter plait, immortalized in whilst mourning. The two sandstone statues that the Monuments and Fine Arts Office found privately owned in the mid 1980's are the oldest known full-relief Etruscan antique statues, and the key for entering into one of the most interesting cemetries of this ancient and mysterious population.The warrior princes infact belonged to the monumental Casale Marittimo burial complex, located in Casa Nocera in the lower Val di Cecina. There are ten tombs of men and women, each of which containing objects that would have accompanied them on their journey into the other world; representing an evolution of the funeral rites adopted at the end of the 8th century b.C., and the first half of the 6th century.

They all belong to the same family group, of sure aristocratic extraction. The oldest tomb in the cemetary belonged to the head of the family and was placed in a prominent position as regards the rest, which were distributed in a circular fashion. The deceased are buried with their arms and the remains of two charriots burnt on the funeral pyre. A fast charriot used in war and a slower one for parades. The period in which the the two princes lived at Casale is characterized by the ascent to power of aristocratic groups, within a dynamic complex of contacts and commercial exchanges with the Greek and Phoenician worlds, founding a flourishing culture full of oriental influences.

Casale Marittimo
ONE OF ITALY'S MOST BEAUTFUL VILLAGES ALONG THE ETRUSCAN COAST WINE ROAD
Casale Marittimo is sheltered on a hill that dominates the valley of the River Cecina. The sea is scarcely 12km away and from the coast you can see the Tuscan Archipelago islands. In the surrounding area, a fertile and cultivated countryside stretches between the village and the sea, producing grain, oil, honey and its distinguished wine - the DOC of Montescudaio. ...
Morekeyboard_backspace
You might also be interested in