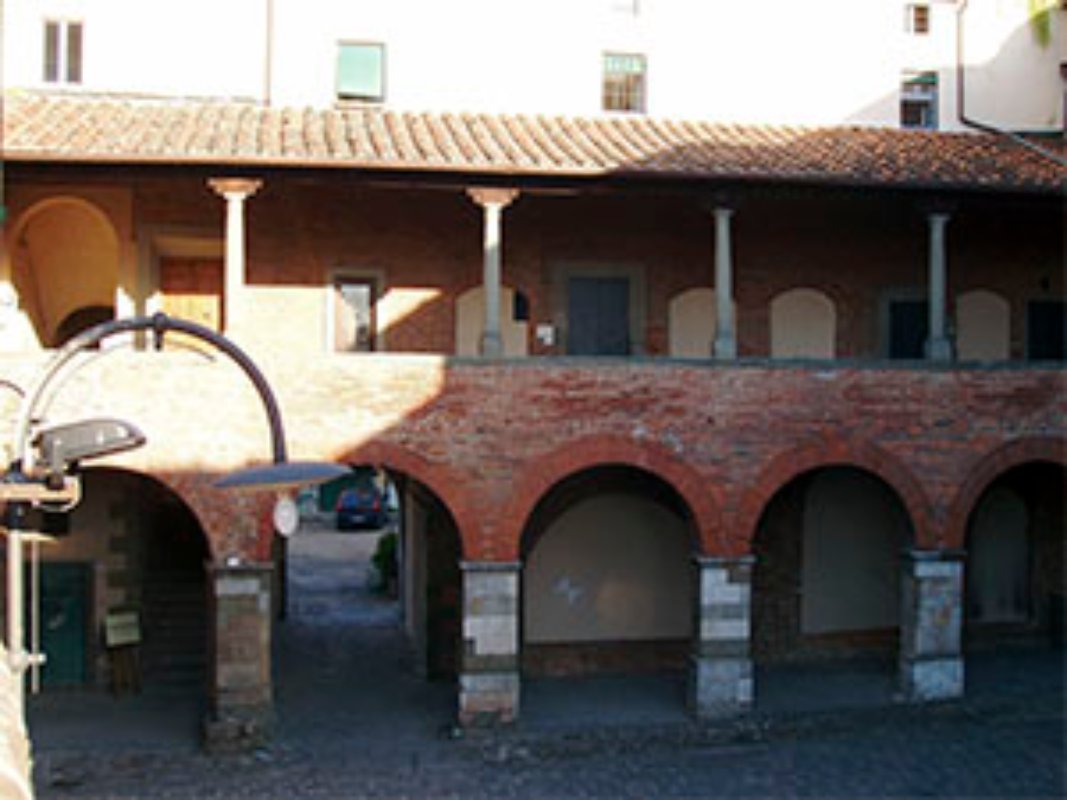 Monuments
The "Spedale" in Altopascio
Hospital was envy of all of Europe during the Middle Ages
Altopascio has a long history of charitable institutions, thanks to its proximity to the Via Francigena pilgrimage trail and its religious works. The Spedale dall'Ordine Ospedaliero dei Frati di San Jacopo d'Altopascio was founded in the 11th century. The Knights of the Tau (named for their black capes boasting a Tau cross) took care of the pilgrims coming from the Via Romea including meals, security and health care and the center soon turned into a medical hospital.The hospital owes its fame to the innovation in medical assistance as it was one of the first to offer specialized medical care from lay surgeons and doctors.

The hospital flourished between 1100 and 1200 and its decline came about in the 14th century when the Pope moved to Avignon and the area was under heavy siege during battles between Lucca and Florence for control of the territory. In 1544 it was reopened by Cosimo I de' Medici who assigned its goods to the Santo Stefano Order. Pope Sixtus V closed the hospital indefinitely. The bell tower and the church of San Jacopo were also part of the hospital complex. The structure was surrounded by a strong wall resembling a fortress, which is still visible today. The interior boasted two large courtyards—one dedicated to the priests and the other to hospitality. The area was turned into a fort then a farm by the Capponi family between the 15th and 16th centuries.

Altopascio
KNOWN AS THE CITY OF BREAD, THIS HISTORIC STOP ALONG THE VIA FRANCIGENA HAS A CHARMING HISTORICAL CENTER
Altopascio has been known as a rest stop for pilgrims traversing the Via Francigena (a pilgrimage route running from Canterbury to Rome) for centuries, but it is also called the "city of bread" because of the long-standing traditions passed down through generations in a region known for its abundance of grain. ...
Morekeyboard_backspace
You might also be interested in