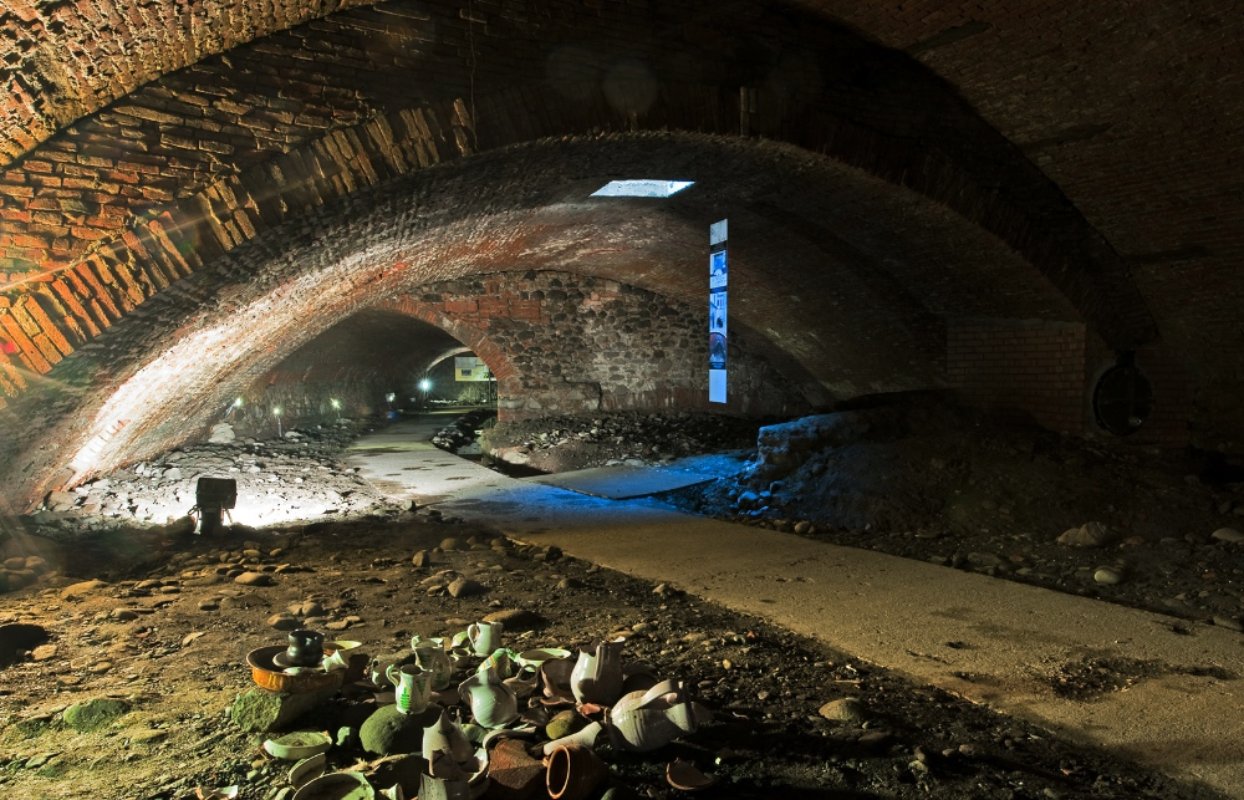 account_balanceMuseums
The Museum of Pistoia Underground
A journey through the labyrinth of the history of Pistoia
One of the most widespread urban legends in the city of Pistoia is one of a long underground passageway that connected the area to the Porta al Borgo with the Santa Barbara Castle.

At the end of the 1970s, the Institute of Historical Research and Archeology began an excavation of the convent of San Mercuriale, in the historic center of Pistoia, where the discovered the old Gora di Candeglia was discovered, which was thrown under a bridge near via dei Baroni.

The Museum of Pistoia Underground has several features that make it attractive to a wide range of visitors. One of the most interesting is the Ceppo Hospital of Pistoia, one of the oldest continuously operating hospitals in the world since its founding in 1277, and which began literally from the ground up.

The visitor, accompanied by a guide, which is included in ticket price, is led to the discovery of the oldest architectural remains of the city, now only visible along this underground route, which winds for about 650 meters, below the hospital. During the tour, the construction phases of the hospital are explained as well as its relationship with the city during different periods of history.

The museum tour then, stands as an integral part of fully understanding the history of the city and the importance of water. Guests will pass along the ancient bed of the stream passage, which ran along the walls of Pistoia until the fourteenth century, then reduced and diverted to Gora di Scornio, still present today. This archaeological site is the longest underground tour in Italy to be accessible to disabled and visually impaired people.

After this first part, the tour continues through the historic rooms of the hospital, a testament to the great medical tradition of the city. The Anatomy Amphitheatre, the world's smallest, has been perfectly preserved since its founding in 1785 and the Medical Academy Room "Filippo Pacini," which houses a remarkable collection of surgical instruments from the eighteenth and nineteenth centuries will be stops on the tour. Indeed, it was in Pistoia that an improved cutting tool, the modern knife or "Pistoian knife" was developed.

The Museum of Pistoia Underground, open everyday, can be visited in large groups or individually, with guided tours hourly in foreign languages.

The picturesque and charming location of Pistoia underground is suitable for children and adults. Events include concerts and lectures in the underground theater.

The Pistoia Underground Museum is one of the largest underground projects in Europe at about 1800 meters.


Collodi
A town rich in history and beauty
Collodi, like all towns which are in a strategic geographical position, has had a very troubled history. The town's history has been marked by events revolving around the Garzoni family. They were part of the Ghibelline family, and therefore historic enemies of the Florentine Guelfs. ...
Morekeyboard_backspace