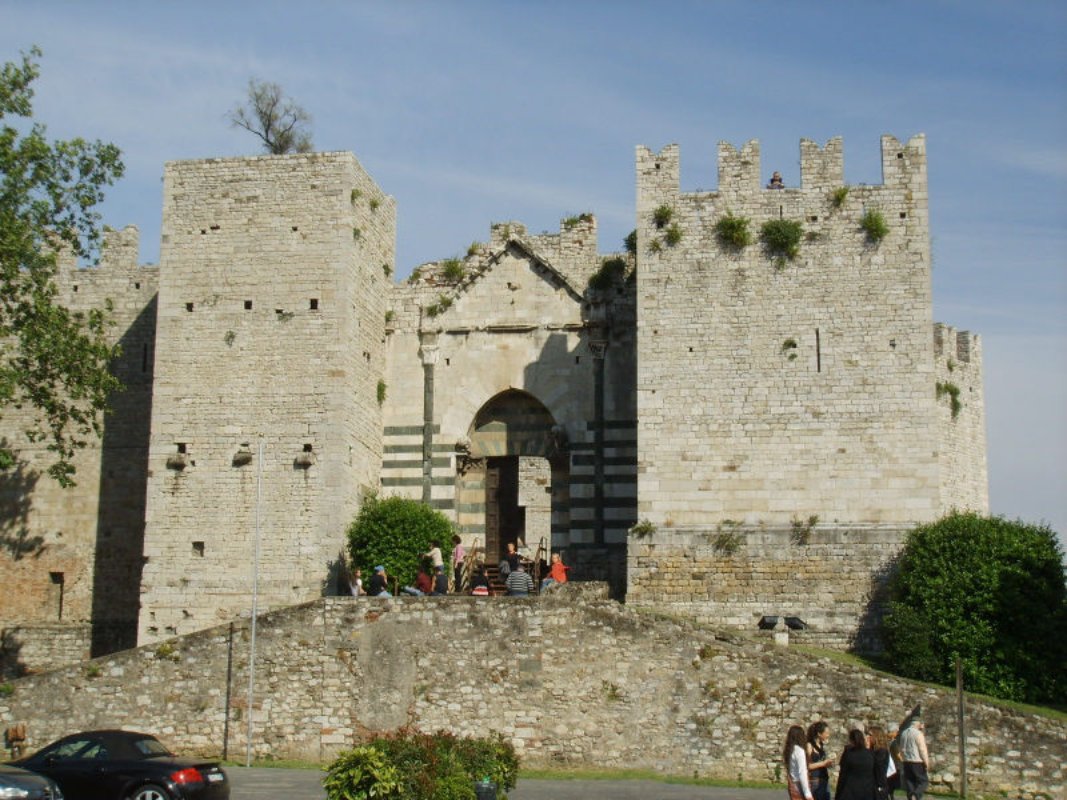 location_cityArchitecture
The Emperor's Castle
Two highlights of the historical city
The 'Castrum Prati' was formed in 1200 with the union of two small hamlets: Borgo al Cornio, based around the parish church of Santo Stefano (now the city's Duomo) and the hamlet around Pratum Castle, the modest residence of the noble Alberti family.
This family had close ties to the Germanic emperor and it was their humble home that later became the Emperor's Castle. With the fusion of these two small towns, Prato was large enough to necessitate its own defence system. Over a period of time, the walls, towers and the ditch around the castle were enlarged and the castle became the Tuscan home to Emperor Federico II's vicar.
THE EMPEROR'S CASTLE
In 1240, the architect Riccardo da Letini was asked to design a new castle. He based his model on medieval architectural forms (by using alberese stone for example) although he also introduced some Gothic elements in the design. The result was an elegant yet imposing structure which has echoes of the Federican castles in the south of Italy. The external walls of the castle, with their Ghibellina battlements, were completed while the internal areas were only provisionally finished.
CASSERO GATEWAY
During the 14th century, the city of Florence gained both military and political domination over Prato. Florence wanted the Emperor's Castle to be connected to the city walls (the Florentine Gate) with a corridor or 'Cassero' which would allow them free entrance to the city. The Cassero was rebuilt in the 1990s and has since become part of a local cultural initiative. The most recent restoration work on the Castle itself was in 1975.
Prato
In the heart of Tuscany, a city of art and prestige
If there is one city that can impress those looking for lesser-known destinations, it's Prato. Considering how the city is presented in the press, visitors will be surprised to discover an elegant and well-preserved historic city centre, as impressive as the most famous Medieval cities dotting Tuscany. ...
Morekeyboard_backspace
You might also be interested in