location_cityHistorical Buildings
Emperor's Castle in Prato
The imposing structure was built on the request of Frederick II, Holy Roman Emperor
The Emperor's Castle in Prato is the only example of Swabian architecture in central-northern Italy. It was built by the Sicilian architect Riccardo da Lentini between 1237 and 1248 on the request of Holy Roman Emperor Frederick II, who never went to Prato: his vicegerent in Tuscany lived in the fortress, who was charged with presiding over the road that connected the Holy Roman Empire to Southern Italy and Sicily.
The lions of Swabia sculpted on the sides of the entrance gate in green serpentine and alberese are imperial symbols, just as the classic tympanum recalls the imperial power of the Rome of Caesars.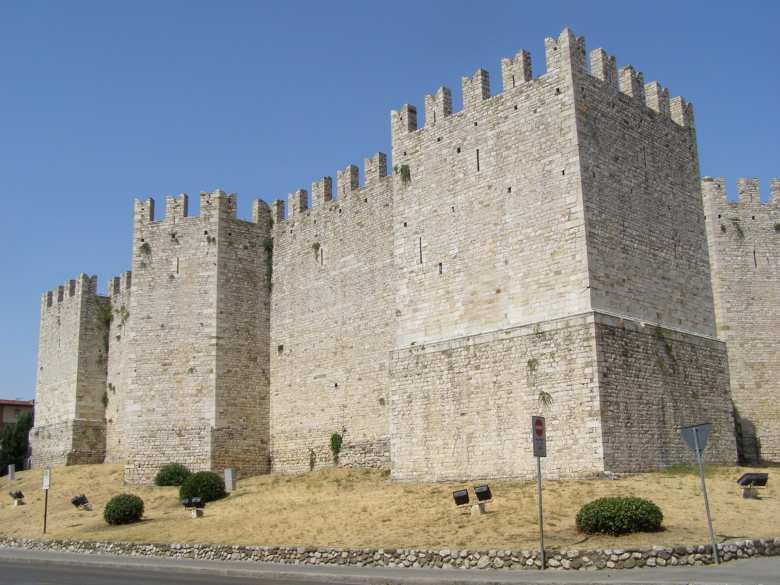 Over the course of the 14th century, the Florentine government transformed the building into to a military garrison and prison, linking it with the 14th-century city walls by way of a covered walkway: the Cassero.
Inside is a large courtyard and tower rooms. An internal stairwell in the eastern corner leads to the upper walkway that runs along three sides of the building. From here, you can enjoy a magnificent panoramic view of the city's monuments and the surrounding hills and plain.
Info: cittadiprato.it
Prato
Explore culture from the middle ages through to contemporary art in one city
Prato is a city that never ceases to amaze and is perfect for those in search of less touristy destinations. The capital of the provincial territory of the Prato area is also the third largest city in central Italy. The city combines the ancient charm of its historic centre with the modern business and contemporary art district, in an itinerary that ranges from the Middle Ages to Avant-garde. ...
Morekeyboard_backspace