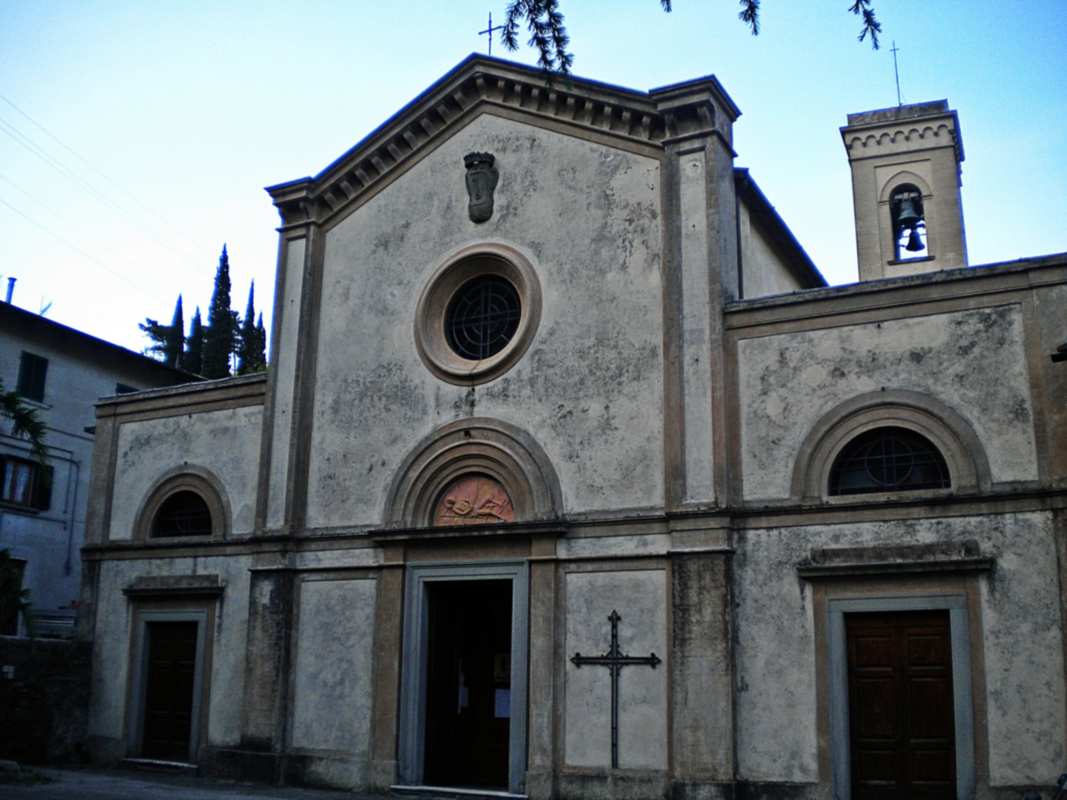 Photo ©Massimilianogalardi
Places of worship
The Church of San Lorenzo, Usella
One of the oldest churches in the valley, appearing in documents as early as the tenth century
The church of San Lorenzo is located in Usella, in the municipality of Cantagallo, province of Prato. According to records, this country church goes back at least as early as the year 997; a village of Usella subsequently grew up around it. The complex, which comprises the church, its bell tower and its rectory, was significantly restored at the beginning of the 1900s along the designs of the Pratese architect Giuseppe Bacci.

The church's simple façade carries the Riccardi coat of arms. It originally had a single nave, but Bacci created two additional lateral ones by incorporating adjacent buildings as part of the main structure. It is home to several works of high artistic value, including a seventeeth century painting 'The Virgin and Child with Saints Lorenzo and Barnaba', attributed to Empoli.
Near the entrance, visitors will find a baptismal font in sixteenth century marble, carved in the late-Mannerist style. The church's rectory is an ancient structure which is still characterised by an seventeenth century setting, but enhanced by various decorative elements added at the beginning of the 1900s.
Cantagallo
Discovering pristine woods and majestic trees in Bisenzio Valley
What characterizes Cantagallo more than anything else is its panoramic, woodsy setting, abundant in charm and bursts of beech and chestnut trees. It is also home to classic conifers and mixed, forested stretches, along with more monument-esque examples of trees, too, such as the centuries-old Faggione di Luogomano (a large beech), the crown of which covers an astonishing surface of ...
Morekeyboard_backspace