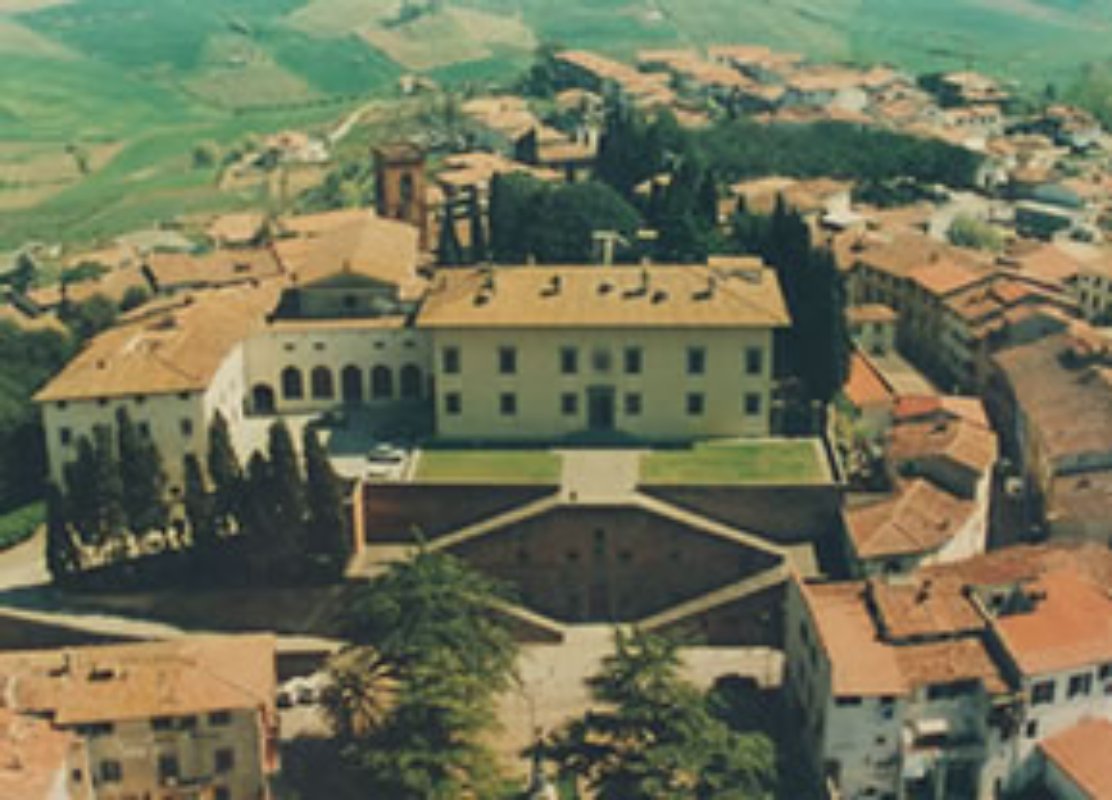 Places of worship
The Church of San Leonardo
A spiritual gem in the heart of Cerreto Guidi
Near the Medici Villa in the heart of Cerreto Guidi, you'll find the town's main Church, dedicated to San Leonardo. The building was probably constructed in 1180, by unifying the more ancient country church of San Pietro with the new Church of San Leonardo. Throughout the course of the centuries, the complex has undergone significant reconstruction projects, including one aimed at widening the building. This project, which occurred in the XIX century, gave the church its three-nave structure. The entrance, preceded by a portico, is flanked by a medieval bell tower which was added to the complex at a later date.

Inside, you'll find several noteworthy works from the 1500s. The church's canvas depicting 'The Virgin Mary on a throne with the Christ-child, sitting between Saint Paul and Saint Leonard' was created by Ghirlandaio. There is also a work by Cristofano Allori called 'San Leonardo' and a wooden crucifix created by Giambologna in the XIV century. Additionally, visitors will notice a lovely baptismal fount in glazed terracotta created by Giovanni della Robbia in 1511. Its decorative elements represent stories from the life of Saint John the Baptist. One will also see a painting called 'The Apparition of the Virgin Mary to Saint Bernard in the presence of Saint Girolamo and the Archangel Michael' by Giovan Battista Volponi, the famed painter from Siena.
Cerreto Guidi
CHURCHES AND HISTORIC HOMES IN THE ROLLING MONTALBANO HILLS
Cerreto Guidi sits in scenery of rolling hills, dominated by traditional vineyards and olive groves. Visiting this countryside, looked after over the centuries and dotted with farmhouses, villas and churches, is a way of seeing the Tuscan landscape anew and at its most typical. The earliest historical documentation dates to 780 and refers to Cerreto in Greti, as it was known as the time. ...
Morekeyboard_backspace
You might also be interested in