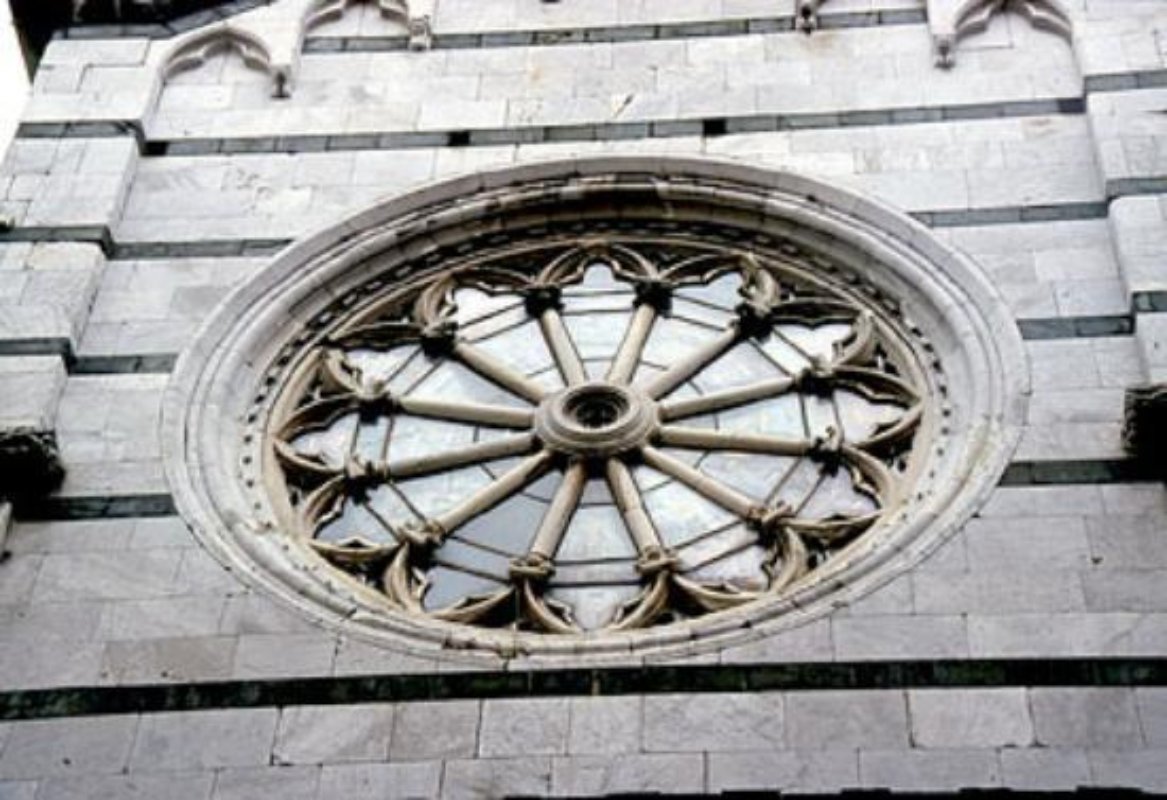 Places of worship
The church of San Cristoforo
Pisa's influence seen in Lucca
The church of San Cristoforo in Lucca is mentioned for the first time in 1053. It is located in the central part of town, along via Fillungo. This basilica with three aisles has a roof that is supported by trusses. The façade, complete with rows of perfectly squared limestone ashlars, is richly sculpted; its remaining parts are made of sandstone blocks and brick. This building is considered a perfect example of the influence of Pisan architecture in the area of Lucca. This interpretation is confirmed by the presence of an inscription inside the church which attributes its construction to 'maestro Diotisalvi', who has been identified as the homonymous creator of the baptistery in Pisa.

Near the town market situated in the so-called 'classo Salaiolo', the church of San Cristoforo played an important political role in the Middle Ages as seat of the 'consoli delle Cause Lucchesi'. It was rebuilt during the XII century upon the remains of an older construction; the new structure had three aisles separated by pillars and a single apse. The bell tower in the south-east corner of the church is probably from the XIII century. The church was restored during the XIV century when the upper portion of the façade was built with its large rose window.

In the XV century, the aisles were covered with vaults and during the Baroque period, the altars were rebuilt together with a number of stucco decorations. Its first restoration in the Contemporary period dates back to the years 1843-1844. A second restoration was carried out in 1940: the latter changed the church considerably, turning it into a memorial chapel for Lucchese soldiers who died in war. During that occasion, the church's plaster and fittings were taken away, its vaults destroyed, while, the names of fallen soldiers were carved in the walls along the aisles.
Source: luccapro.sns.it
Lucca
A bastion-protected medieval city and a blast of comics, culture and colors
Many people born and bred in Tuscany consider Lucca an outlier—it's not uncommon to hear Florentines mutter "that's not Tuscan", probably when referring to the bread, which is salted in Lucca and strictly plain elsewhere in Tuscany; or to the Lucchese people's mode of speaking (unique, to say the least); or to the fact that Lucca is the region's only city-state to have preserved its ...
Morekeyboard_backspace
You might also be interested in