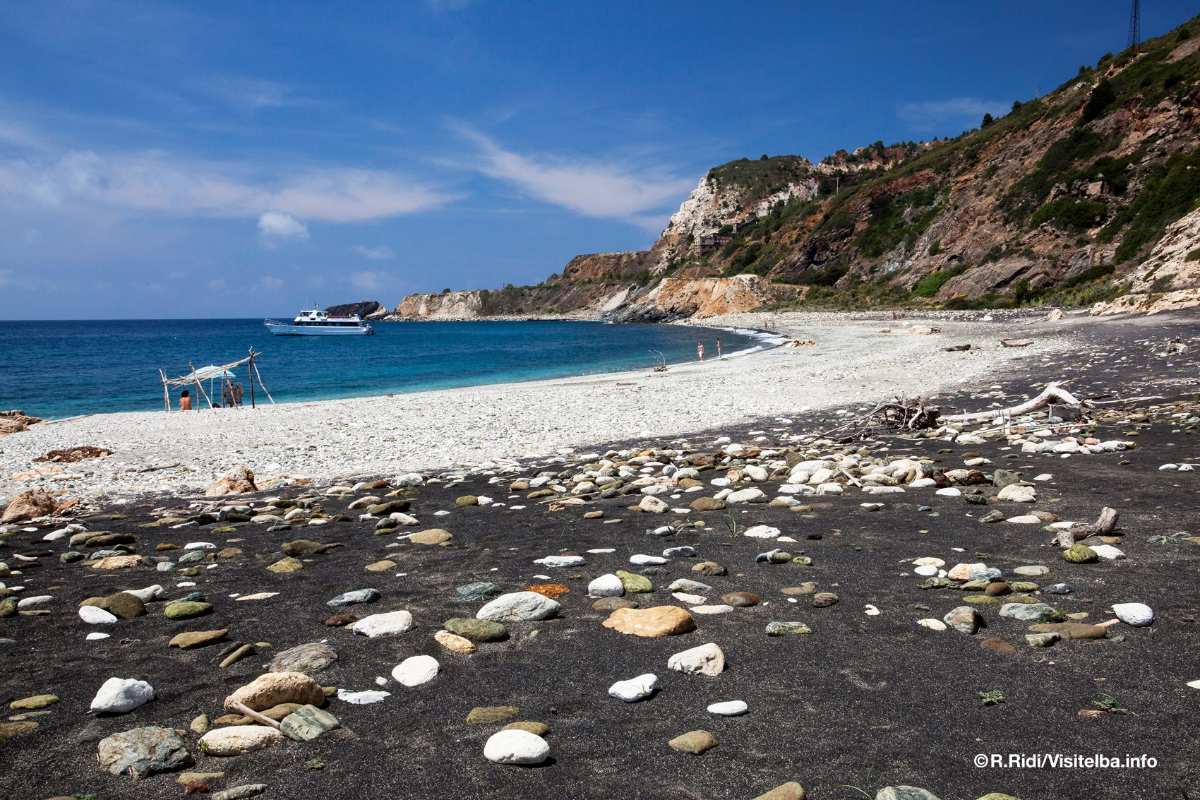 Photo ©R. Ridi - Visitelba.info
natureNaturalistic attractions
Punta Calamita
The peninsula near Capoliveri offers one of the most beautiful panoramas on Elba
With its dense network of dirt trails and tracks that wind high above the sea and through a large pine forest, the peninsula of Punta Calamita in Capoliveri is one of the most panoramic places on Elba, ideal for going wild on your mountain bike in total safety.
An important mining area known and used since the Etruscan era, this promontory owes its name to the presence of magnetite (the only mineral that's magnetized in its natural state), whose characteristics are the root of some evocative legends. If it's true that compasses on board ships, as they travel inshore, abandon north and point to Punta Calamita, then it's equally fascinating and improbable that the force of the large natural magnet was even able to uproot nails from the planking of old boats.
Punta Calamita can be reached on foot or by bike from Capoliveri, following the road that also leads to the Spiaggia dell'Innamorata (Lover's Bay) and arrives at the pine forest on Monte Calamita, 413 metres above seal level.
Elba Island
An island that bears the traces of every culture that has crossed the Mediterranean
There does not exist a single civilization in the Mediterranean that hasn't left a mark of their time on Elba Island. Nature, art and a culture thousands of years old, enclosed in a microcosm of 224 square meters, create a truly unique atmosphere and evoke extraordinary scenery marked by the interactions of so many different peoples. ...
Morekeyboard_backspace