Hamlets, districts and squares
Piazza del Comune in Prato
Piazza del Comune in Prato
Piazza del Comune in Prato has been the heart of the city since the Middle Ages: it was built in the late 13th century at the crossroads between the two medieval roads that divided the historic city into four districts, and is the political and geographical centre of Prato.
It's an interesting space for the community to gather, but it also has a wealth of treasures and is well-designed. The medieval structure of the public buildings in the historic comuneblend with the 16th-century buildings and their airy porticoes.
This is where the town hall and Palazzo Pretorio are located.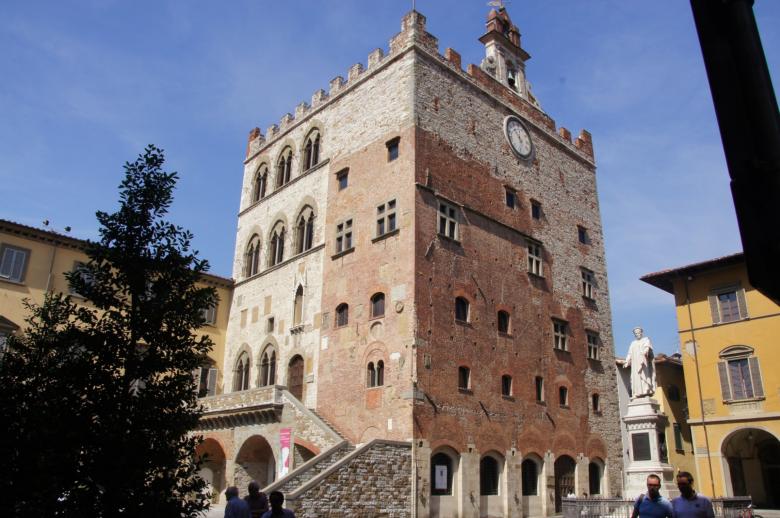 The piazza, enlarged in 1408, underwent further alterations until the end of the 16th century. Originally protected by wooden porticoes, the piazza was used as a market space for meat, oil and grains, as well as a meeting place for assemblies and rallies.
At the centre of the piazza is a statue of the merchant Francesco di Marco Datini (1335-1410), made by Antonio Garella in 1896.
The piazza is also home to the famous bronze fountain of Bacchus, depicting the god of wine as a young boy sitting atop bunches of grapes. The current version is a copy of the original by Ferdinando Tacca, which is today housed in the atrium of the municipal offices.
Prato
Explore culture from the middle ages through to contemporary art in one city
Prato is a city that never ceases to amaze and is perfect for those in search of less touristy destinations. The capital of the provincial territory of the Prato area is also the third largest city in central Italy. The city combines the ancient charm of its historic centre with the modern business and contemporary art district, in an itinerary that ranges from the Middle Ages to Avant-garde. ...
Morekeyboard_backspace