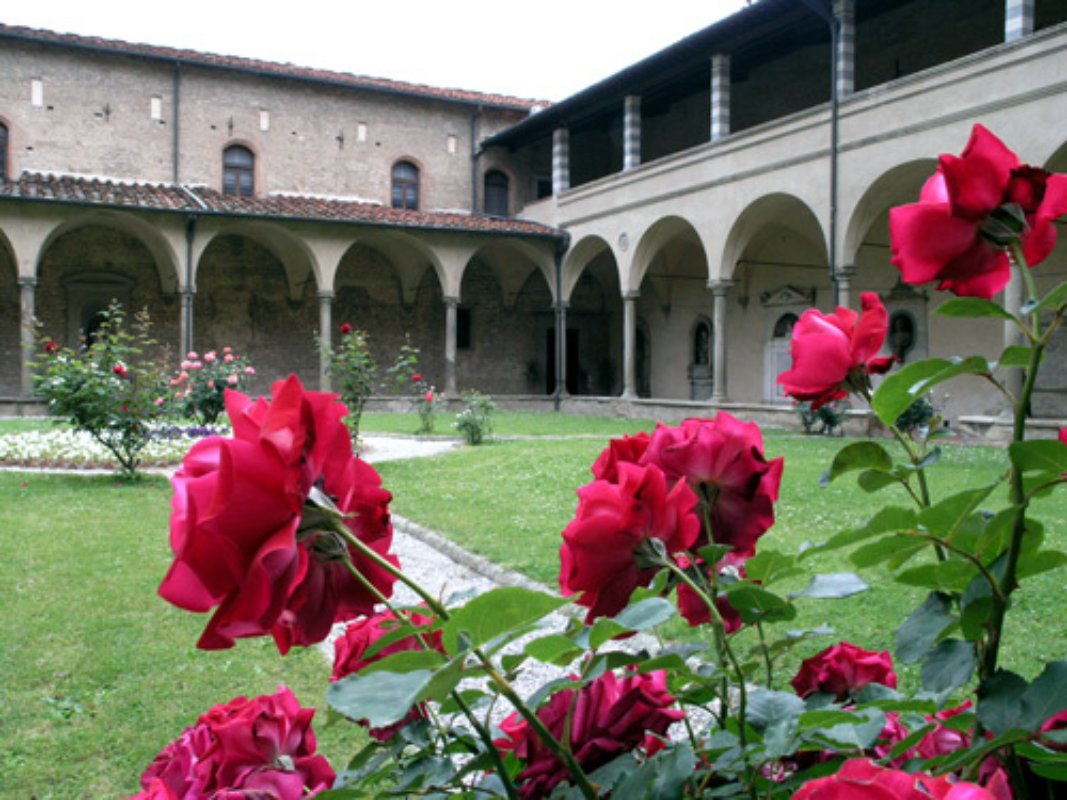 location_cityArchitecture
Palazzo Pretorio
Prato's ancient city hall
Prato's ancient city hall was built between the 13th and 14th centuries by fusing three different palazzos—the headquarters of the podestà, the magistrate's office and the jail.
The construction is an imposing medieval building whose structure is partly covered by red brick and partly by white stone from the late Gothic period.

On the right, we can still see the 13th century house-tower which can be reached through an alabaster covered porch. Also partially visible are frescoes by Bettino di Corsino and Pietro and Antonio di Miniato. The building originally belonged to the Pipini family before being purchased by the Capitano del Popolo Fresco dei Frescobaldi in 1284 for use as the city hall.


The left side dates back to the 14th century. Visitors can note the elegant tabernacle where a 14th century statue of Roberto d'Angiò's was preserved. The small bell tower dates back to 1500 following a restoration after a portion of the building collapsed.
Prato
In the heart of Tuscany, a city of art and prestige
If there is one city that can impress those looking for lesser-known destinations, it's Prato. Considering how the city is presented in the press, visitors will be surprised to discover an elegant and well-preserved historic city centre, as impressive as the most famous Medieval cities dotting Tuscany. ...
Morekeyboard_backspace
You might also be interested in