account_balanceMuseums
The Museum of Rural Work and Traditions in Historic Versilia
Instruments of rural life, craft work tools and home furniture in Seravezza
The Museum of Rural Work and Traditions in Historic Versilia is located in Seravezza, inside the palazzo Mediceo built by Cosimo I de 'Medici and probably designed by Buontalenti. Among artefacts and work tools, the museum shows the typical activities of Versilia in the Medici era. Through a multi-themed itinerary, the path winds through eleven rooms which deal with work activities, but also those belonging to the daily life of the local community.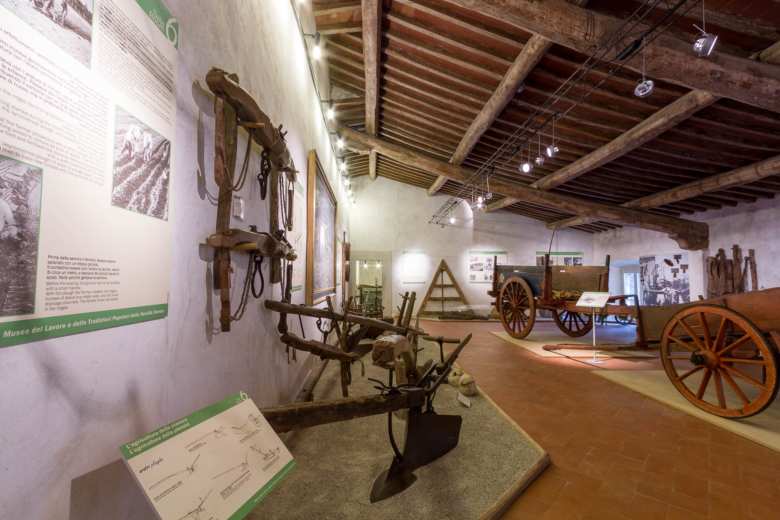 The exhibition opens with an overview of the area from an environmental and historical point of view, with an emphasis on the influence of the Grand Duchy of Tuscany. The museum explores the deeply rooted traditions and the strong connection with the land, as well as the production of wine, cereals and products obtained from the forests.
Daily life is also examined; the simplicity of the kitchen of the past and all the activities connected to the house, including loom-work, which is given a special focus. Finally, we move on to the sectors that for years – even since the Etruscan era in some cases - have been the wealth of the area. Thanks to the initial investment of the Medici, the economy of Seravezza has long been the industry that deals with the excavation and world-renowned processing of marble.
Seravezza
Between Michelangelo's beloved quarries and the gateway to the Apuan Alps
Follow the Versilia River to discover the two torrents that give it life; explore the region from the inside out, an area known for both for its sea and majestic mountains; discover hamlets embedded in lush forests and marked by the savory tastes of local cuisine… all this and more in beautiful Seravezza, a town nestled between age-old marble quarries and wooded mountains. ...
Morekeyboard_backspace