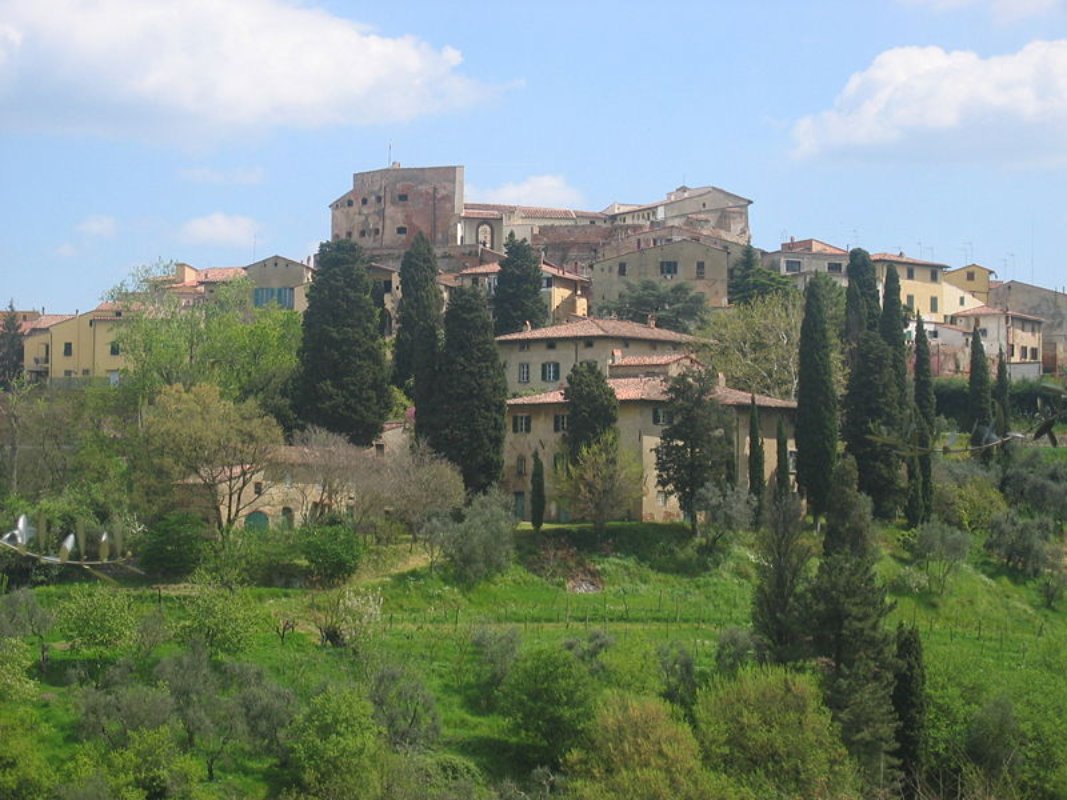 location_cityHistorical Buildings
Lari Castle, haunted by a former prisoner?
This castle near Pisa has a long and ancient history
Giovanni Princi, better known as the 'Rossa della Paola', died on 16th December 1922 in the prison of the Castello dei Vicari in Lari. This forty-one year old bachelor and farm labourer was the son of Luigi Princi and Paola Giannessi.
He hated the Fascist regime and led various non-violent actions against it. Stories of anti-Fascist movements in Lari are still told in the town today. He was soon caught and sent to the prison in Lari where he underwent heavy interrogation.
On 15th December 1922, he severely insulted a Fascist Party Official and what subsequently happened that night is still shrouded in mystery. What is known for sure is that the next morning, the Princi's body was taken to his family home. The official version of events was that Princi had hanged himself from the bars of his cell, which was cell number 5, and so his death was simply the result of suicide. Despite not being a particularly credible story, Princi's family chose not to investigate, also because it would have been almost impossible to ascertain otherwise at that time.
Nonetheless, in the town, a rumour began to spread with a different version of the story of Princi's death. The rise of the Fascist party, the Second World War and the passage of time meant that for many years, this tragic story lay untold. The prison was closed in 1962.
An ex-guard by the name of Annibale Badalassi and his family moved into the building and claimed that on the night of the 15th December every year, Princi's ghost roamed the corridors in search of peace. Drafts, banging doors and the sound of rattling chains made the atmosphere truly terrifying. So much so, that the Badalassi's wife wouldn't let him leave her to go to the bar on that evening because she couldn't stand to be left there alone.
Many other people have also testified to hearing strange an inexplicable noises there, such as R.B., who has lived in the castle since 1990. He claims to have seen a black cat when he was coming home one night, followed by the shadow of a man which quickly disappeared into the darkness.
A few years ago a town council workman was doing some cleaning work in the castle when he saw a man standing near the old court room,, surrounded by a strange kind of mist. This figure quickly passed through a wall and disappeared.
Another person, a woman who is said to be capable of 'hearing' the presence of spirits and who frequently spends time at the castle for work, claims to have felt the presence of Princi several times, especially near the cistern. This woman also claims to have spoken to Princi and to know what really happened on the night of his death in 1922.
According to her, Princi was killed during his interrogation. He didn't take his own life, but rather was murdered. It is said that his troubled ghost roams the prison, seeking justice, and can be heard by certain people on the night between the 15th and 16th of December each year.
You might also be interested in