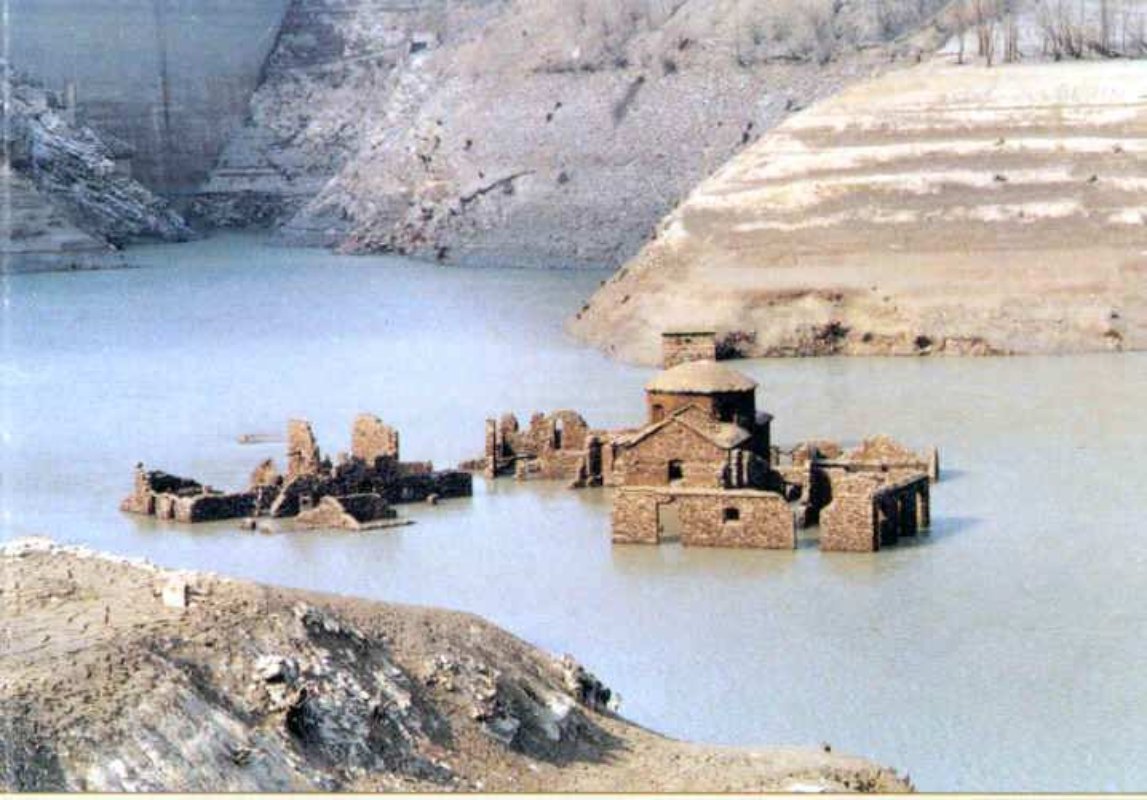 Historical sites
Lake Vagli and a ghost town
Fabbriche di Carreggine lies beneath the man-made basin
How would you like to visit a ghost town buried beneath 34 million cubic meters of water? This isn't something out of a science fiction novel: it's a real place. It's Fabbriche di Careggine, a Garfagnana town that was filled with water in 1946 to build Lake Vagli, an artificial basin owned by Enel and forming part of a dam, used for hydroelectric purposes and as a water reserve for the entire area in case of fire.
Fabbriche di Careggine's residents had to move to a new town, Vagli di Sotto, on the promontory of the lake, and the twelfth century town vanished forever. Today the ghost town emerges from underwater only when the dam is drained for maintenance work. So far, this has only happened four times: in 1958, 1974, 1983 and 1994.
There have just been these four occasions to see Fabbriche di Carreggine emerge, with its stone houses still standing, along with its cemetery, bridge, and the Church of San Teodoro, whose belltower is now in ruins. Since 1994 Enel hasn't emptied the dam: the next chance to see the town will likely be in summer 2016, but this hasn't yet been officially confirmed.
Vagli di Sotto
Town survives despite numerous population decreases over time
During the first millennium BC, the high Serchio valley was populated by the Liguri-Apuani who based their economy on farming and shepherding. Around the 4th century BC, Etruscans settled in the high Edron valley. During the High Middle Ages, the Byzantines ruled the Garfagnana before the Longobards made it an important military area. ...
Morekeyboard_backspace