Places of worship
Church of San Michele Arcangelo
Discover the Church of San Michele Arcangelo in Paganico, a 14th-century jewel that conserves priceless paintings dating to 1368
The church, located in the historic centre of Civitella Paganico, was built between 1297 and 1345 by the Humiliati, who had a convent in the town. The church has a rectangular layout with a choir and a bell tower at the back, though it has been restored many times over the centuries. The interior conserves many priceless works of art.
Around the beginning of the 18th century, several Baroque altars were added to the church that covered the Sienese school frescoes. It was only during recent restorations finished in the 1960s that these frescoes – or what remained of them – came to light: along the walls and the vault above the choir, there is a fresco cycle dating to 1368, a highly important masterpiece of medieval painting in the Maremma.
The work of Biagio di Goro Grezzi from Siena, the frescoes depict the Stories of St. Michael the Archangel, the Annunciation and the Nativity and vaunt a style similar to that of the great Sienese painter Ambrogio Lorenzetti.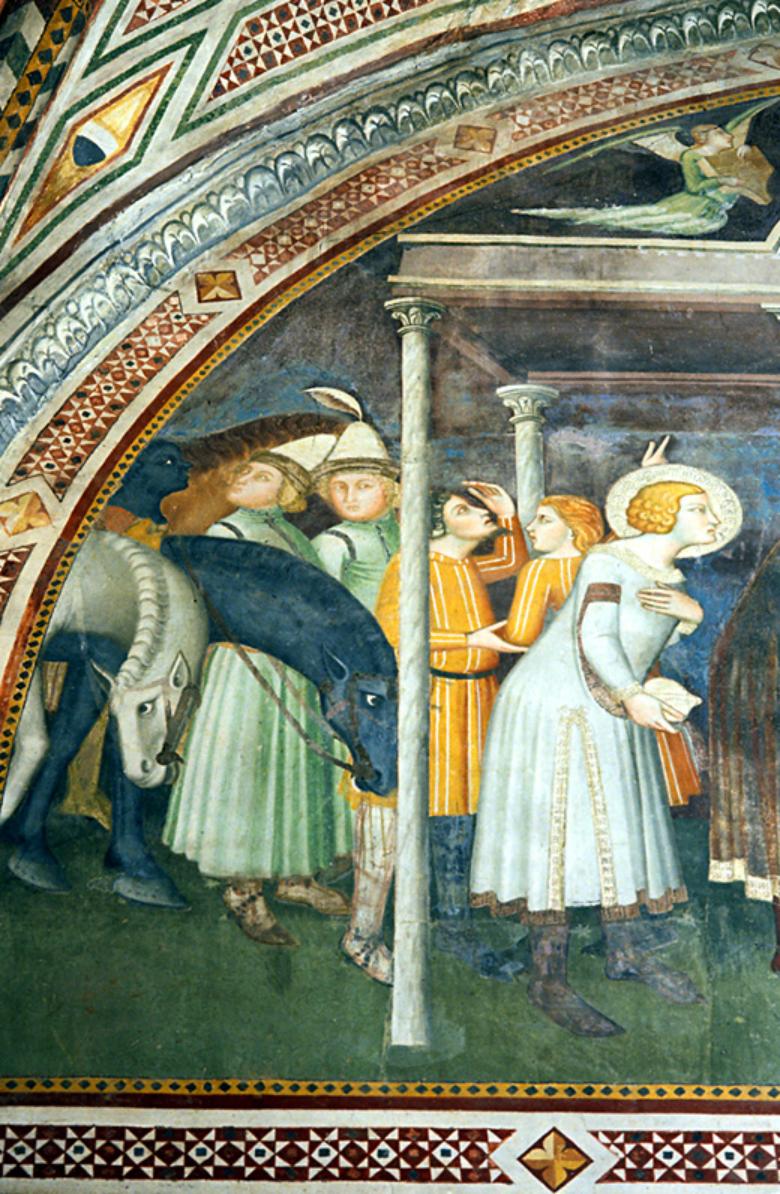 The Allegories of the Afterlife, the figures of the Four Evangelists and a series of female saints are particularly interesting. On the high altar, there is a 15th-century altarpiece by Guidoccio Cozzarelli of Madonna Enthroned with Saints. Also noteworthy is the large, wooden ciborium decorated with elegant imagery of holy figures; the structure was made by the Sienese artist Bartolomeo Neroni, known as "Il Riccio," who was active in this area in the mid-1500s.
The church conserves other artworks as well, like the polychrome, wooden Crucifix from the 15th century, recently restored and highly venerated by the community.
Civitella Paganico
A small village immersed in Grossetano's countryside, amidst historic churches and famous hot springs
Civitella Paganico is located in Maremma, bordering the provinces of Siena and Grosseto; it's for this reason that the village has been greatly affected by the traditions and influences of both areas. The commune is composed of various centres: Paganico, Casenovole, Casale di Pari, Civitella Marittima, Dogana, Monte Antico, Pari. ...
Morekeyboard_backspace