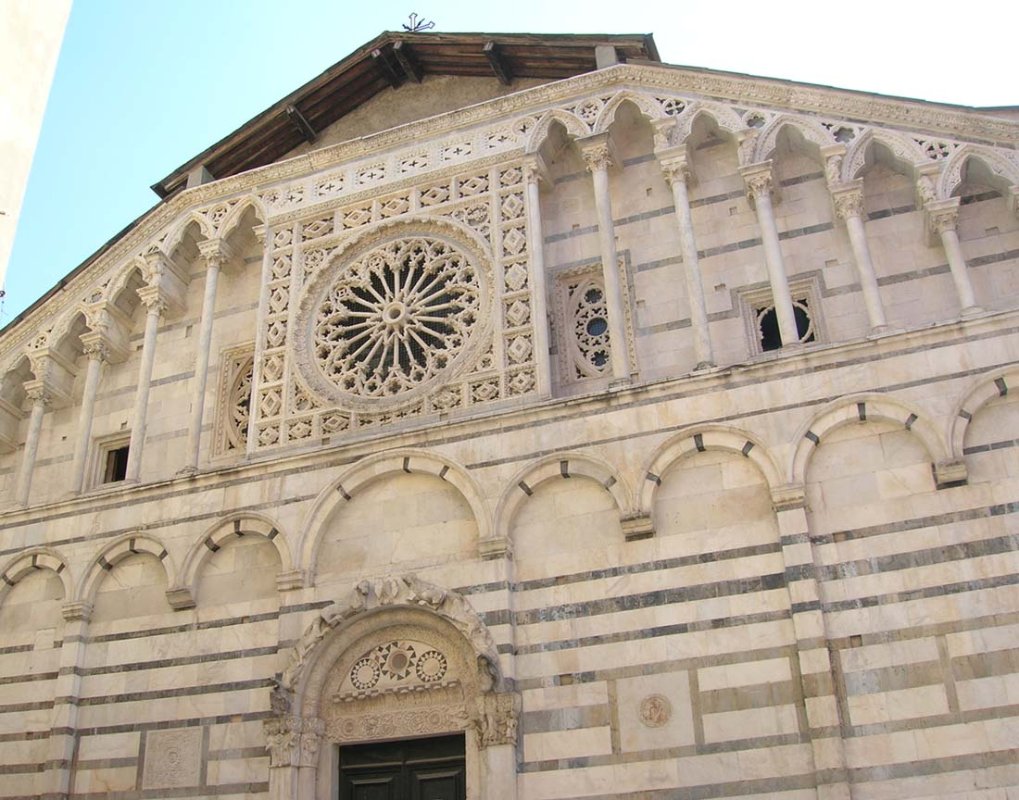 Places of worship
Cathedral of Sant'Andrea
Gothic and Romanesque architecture merged into a single church
The Cathedral of Sant'Andrea is located at the centre of the ancient town of Carrara. The piazza surrounding it is a typical example of urban medieval planning and the town itself encompasses and expands around the building.
The church has a rectangular plan and features three naves, a trussed ceiling and lateral cross vaults, meanwhile the absis is in the shape of a semicircle. The "Ecclesia Sancti Andrea" was likely built in 1035, but construction of the building was finished years later in 1395, and in three consecutive phases: the first phase of construction occurred in the 11th century and only some architectural elements on the facade from this phase still remain today; the second phase dates back to the 12th century, when a colonnade and other medieval motifs were built alongside some classical and pre-Christian decorations; and the third phase occurred in the 14th century, when the splendid rose window and loggia was added, in Gothic style.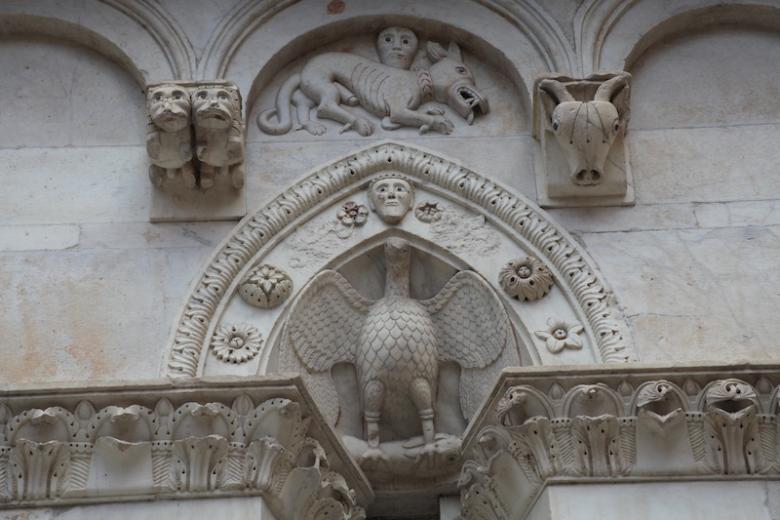 The interior, very suggestive, displays some artworks with a significative artistic value, such as the Annunciazione sculpture group (XIV sec.) commonly known as "Le Cassanelle", in french Gothic style.
Carrara's Stunning Marble Cathedral https://www.tuscany-villas.it/to-tuscany/2017/tourist-attractions/architectural-gems/carrara-cathedral #italy #tuscany #travel

Pubblicato da Tuscany Villas su Martedì 20 giugno 2017
Carrara
Don't miss Malaspina Castle and the Apuan Alps Park
Carrara has always been considered the city of marble, and for good reason. The identity of this centuries-old city—with strong ties to both the mountains and the nearby Ligurian Sea—has always had marble at its heart: the pristine stone has been extracted from area quarries since Roman times. When you hear or utter "Carrara," marble and quarries are the immediate associations. ...
Morekeyboard_backspace
You might also be interested in