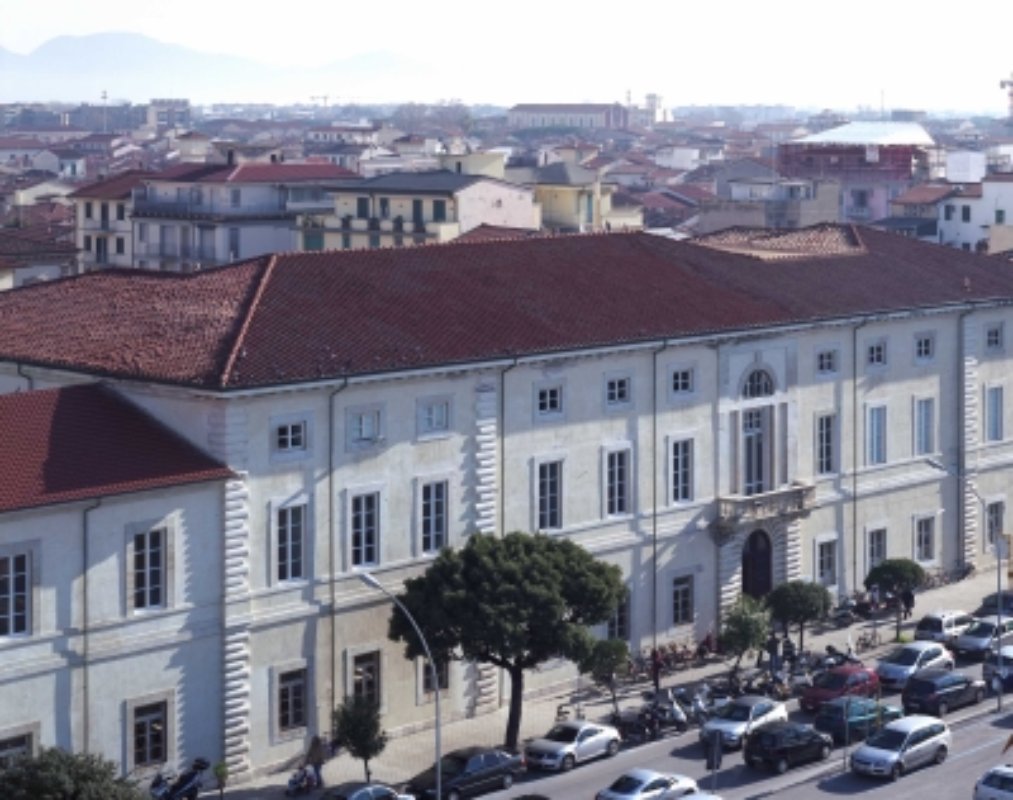 account_balanceMuseums
Art and color in Viareggio
GAMC hosts works by Lorenzo Viani
The permanent collection at Viareggio's
Gallery for Modern and Contemporary Art
is made up of nearly 3,000 works of art that primarily come from private donations. Its first nucleus was created in 1979 with the acquisition of 50 works by Lorenzo Viani from the Varraud Santini Collection. Thanks to the purchase of additional works, this became the most important public collection by this noteworthy master who was an original exponent of European Expressionism. The Lucarelli Donation, which included 45 works from twentieth century Italian painters and the Piaraccini Donation (including 2,300 contemporary European works) brought about the museum's inauguration in Palazzo delle Muse.
Palazzo delle Muse: The building's construction was promoted by the Committee of Ospizi Marini, founded in Florence by the physician Giuseppe Barellai. In his book, 'Gli Ospizi Marini d'Italia', the author retells of the circumstances that brought about the building's name change. Originally named for reigning king Vittorio Emanuele II, it was subsequently called 'Palazzo delle Muse' or 'Palace of the Muses'.
Lorenzo Viani (1882 – 1936)
An exponent of European Expressionism, Viani was born in Viareggio. GAMC's collection includes his masterpiece 'The blessing of those who died at sea' as well as 'The Sacred Face' and 'the Crazy woman's head', his sole known sculpture. Additionally, the museum hosts 17 matrixes that bear witness to the artist's work as an engraver.
Time table:
From Tuesday to Friday – 9am to 1pm
From Thursday to Sunday – 3.30pm to 7.30pm
Admission:
Full price: € 3 ; Reduced rates: € 1.50
For more information:
tel. 0584 581118
fax 0584 581119
gamc@comune.viareggio.lu.it
www.gamc.it
www.viareggiomusei.it
Source:
GAMC
Viareggio
More than just a beach town, Viareggio boasts culture and is the Carnevale capital of Italy
Sparkling sea on one side, gleaming white marble mountains of the Apuan Alps on the other: this is Viareggio, pearl of Versilia. First created as the port of Lucca, Viareggio owes its name to the "via Regis", the street that connected it to the area's capital during the Middle Ages. Its foundations date back to 1172 when the Lucchesi and Genoese allied against Pisa, built a famous fortress. ...
Morekeyboard_backspace
You might also be interested in