account_balanceMuseums
The Archeological Museum in Sarteano
Showcasing extraordinary Etruscan artefacts found in the local necropolises
The Archeological Museum in Sarteano is located in the 16th century Palazzo Gabrielli and boasts a collection of artefacts coming from the numerous Etruscan necropolises in the area, dating from the 9th century to the 1st century BCE.
The visit begins with artefacts coming from the well tombs in Sferracavalli and the tombs in Poggio Rotondo, including splendid human-shaped canopic jars, that is, funerary urns; the urn depicting a female stands out, made to be holding an ax in her hand, the symbol of power. On display in the third room is the elegant memorial stone in anthraconite from the town of Sant'Angelo, which depicts scenes of an Etruscan funeral.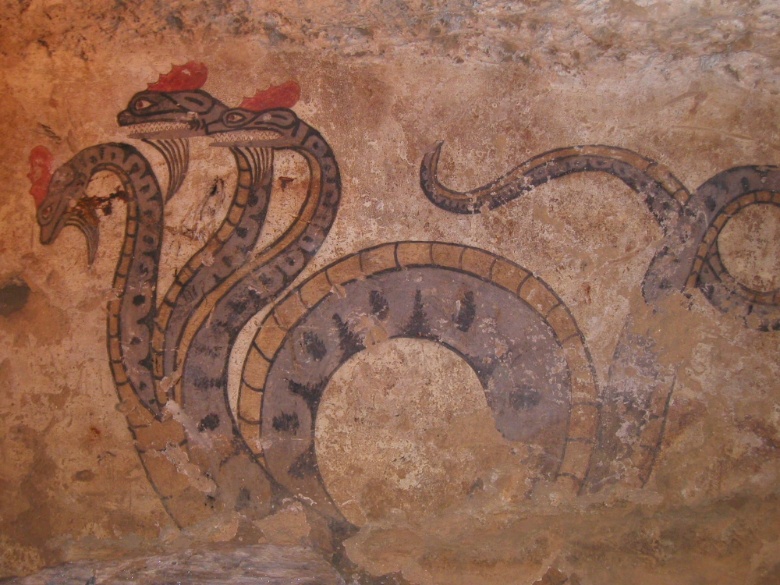 The entire lower floor of the Museum is dedicated to artefacts from the Pianacce necropolis, with a room containing a life-size reconstruction, made with a technique never before used in Italy, of the extraordinary painted tomb from the 4th century BCE known as the Infernal Chariot, one of the most important examples of Etruscan art, with exceptionally intact scenes depicting the spiritual world.
There are also sculptures made from anthraconite on display, including the incredible group of funerary urns containing the ashes of the dead and the demon Vanth, a male funerary statue and ossuary memorial stones with elegant relief decorations. Together with ceramic Attica vases and luxury objects, the artefacts showcase the wealth of aristocratic families between the 6th and 2nd centuries BCE.
Info: museosarteano.it
Sarteano
Visit one of Tuscany's best conserved Etruscan tombs
Sarteano is a charming medieval hamlet located on a plateau between the Val d'Orcia and Valdichiana. An area rich in breathtaking views, the town of Sarteano has been inhabited since ancient times. Indeed, it boasts some of the area's most important Etruscan tombs in Tuscany. ...
Morekeyboard_backspace
You might also be interested in