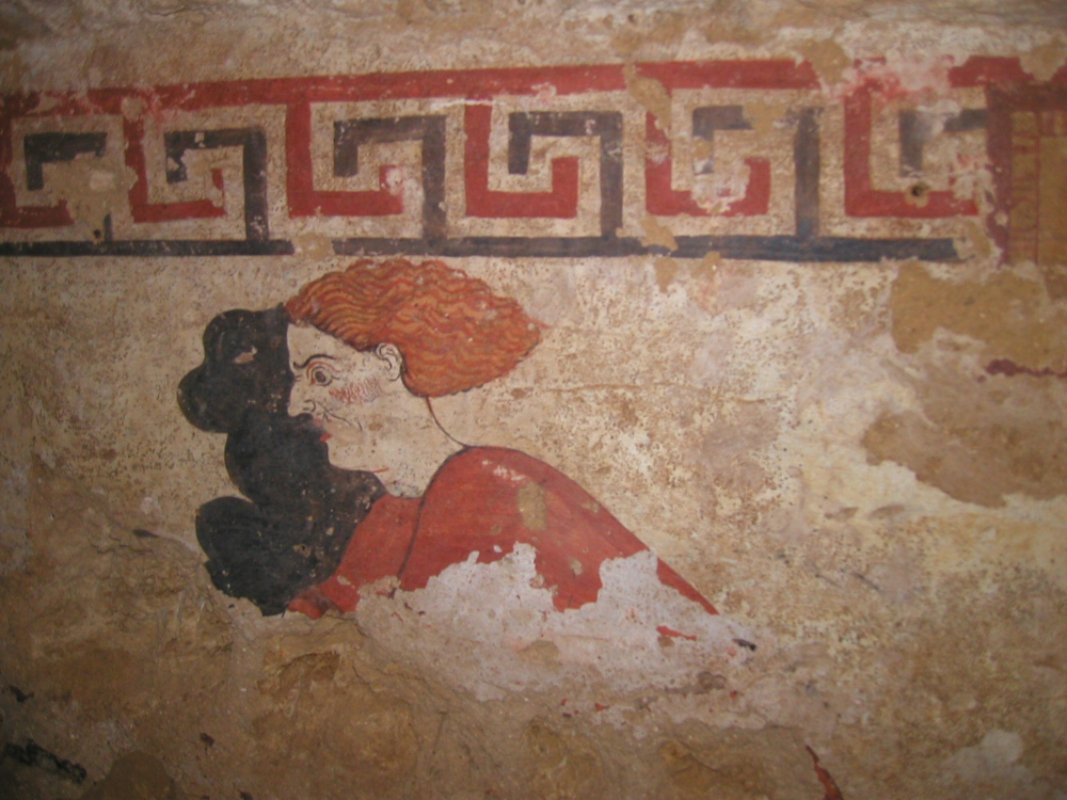 account_balanceMuseums
Archeology Museum of Sarteano
Pre-history, Etruscans, and thermal structures from Ancient Rome
Located on the ground floor of the 16th century Palazzo Gabrielli, the museum gathers materials from the local area with a small prehistorical section; significant development on the theme of Etruscan necropli, and the relative canopic jars from the so-called horizontal period (7th century BCE); and a section dedicated to the uncovering of the numerous thermal bath structures from Ancient Rome, with architectural slabs and sculptural portraits. Among the monumental sepulchres carved into the rock, one was discovered with traces of painting in the small town of Palazzina, where a number of painted ceramics—a few imported from Attica, a few made locally—were found. Even more important is the recent discovery of the Tomb of the Hellish Quadriga (Tomba della Quadriga Infernale) inside the Pinacce necropolis which dates to 2400 years ago and is decorated with, among other things, remarkably well-preserved frescoes depicting the otherworld. The museum runs didactic activities and research as well as occasional excavations supervised by the Superintendent of Archeology for Tuscany, as well as thematic conferences.
Source: Province of Siena
Sarteano
Visit one of Tuscany's best conserved Etruscan tombs
Sarteano is a charming medieval hamlet located on a plateau between the Val d'Orcia and Valdichiana. An area rich in breathtaking views, the town of Sarteano has been inhabited since ancient times. Indeed, it boasts some of the area's most important Etruscan tombs in Tuscany. ...
Morekeyboard_backspace
You might also be interested in