Exploring the Val d'Orcia on two wheels
A cycling route through nature and spa towns
The views are stunning over the Val d'Orcia. The route goes through many interesting places such as Bagno Vignoni, Radicofani and Castiglione d'Orcia which are located in strategic positions and dominated by medieval fortresses.

Note: Challenging route - you will need to be in shape.

Departure and arrival: Castiglione d'Orcia
Level of difficulty: challenging
Distance: 72 Km
Difference in altitude: 1.400 m
Type of road: asphalt
Type of bike: all terrain, road bike
For who: amateur cyclists and tourists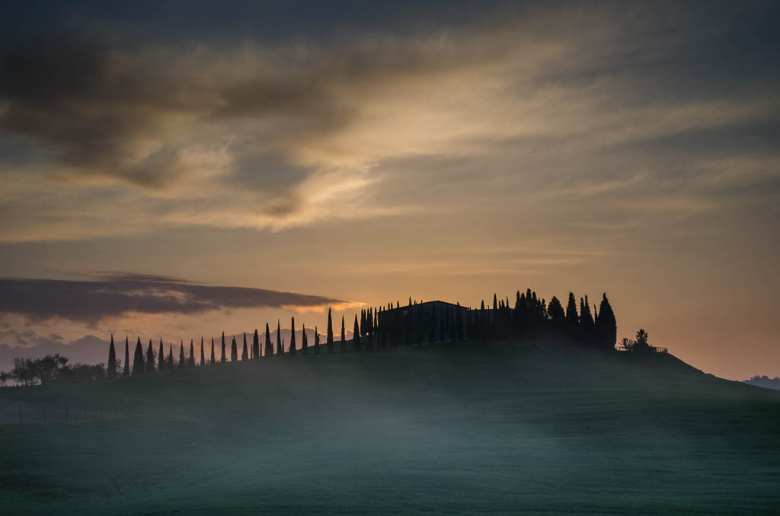 The route starts off downhill from Castiglione d'Orcia to Bagno Vignoni, before continuing for a short stretch along the Cassia road and then heading to the right towards Spedaletto and uphill along the Orcia route. After crossing three intersections and passing La Vittoria, take the first street on the right to San Piero in Campo.

After around 14km you will get to the road which connects Sarteano to Radicofani, and here you should turn right towards Radicofani (2,5 km, uphill), situated in a beautiful position with panoramic views over the Val d'Orcia and the mountains of Cetona and Amiata. From Radicofani, continue downhill until S.S. 2 "Cassia", where you should turn right to Bagni San Filippo, a thermal spa at the foot of Mt. Amiata. From here, head uphill for a while towards Campiglia d'Orcia, passing through the village of Zaccaria and then continue along a road with beautiful views until arriving back at Castiglione d'Orcia.
You might also be interested in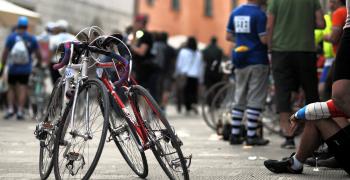 directions_bike
Learn more
Cycling
Cycling is the best way to delve deep into the soul of a territory. It allows you to reach the most beautiful places by taking the less-travelled
continue...