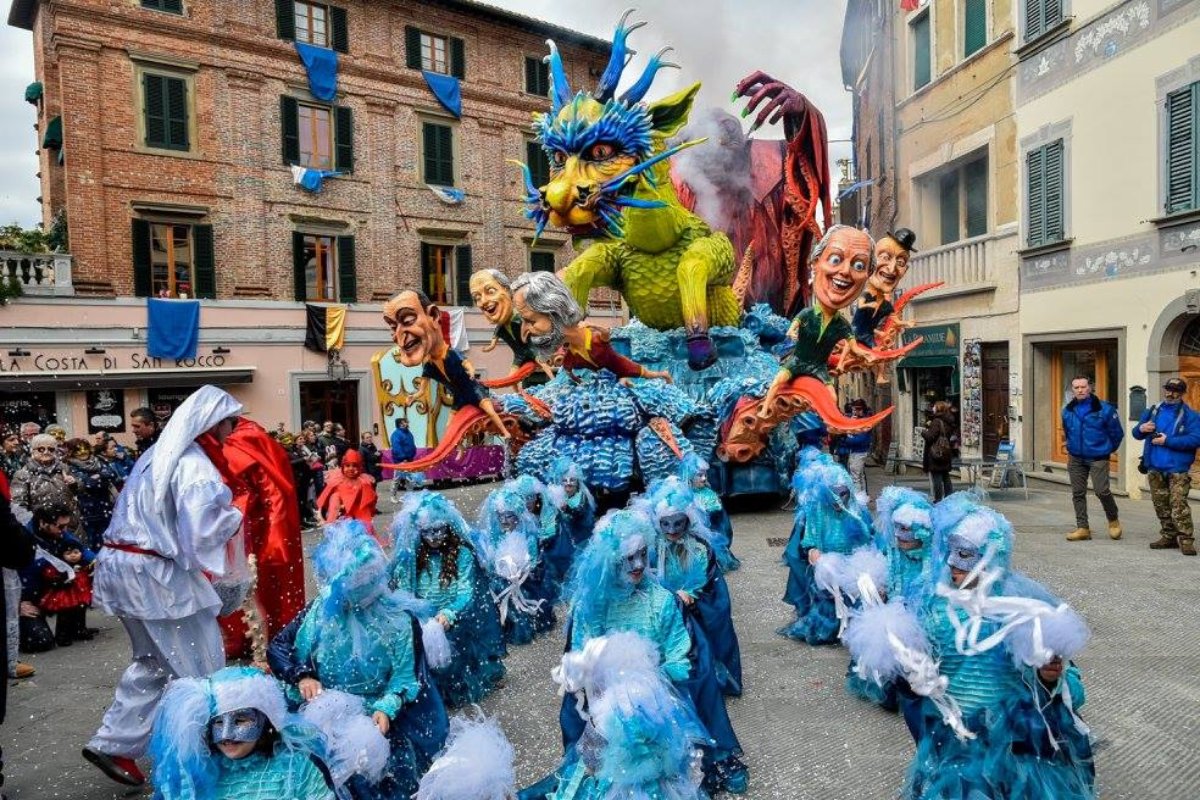 With its history that spans five centuries, the Foiano della Chiana Carnival is Italy's oldest. For five consecutive Sundays the streets of the historic town turn into an open-air theatre of celebrations honoring the Re Giocondo, roughly translated as "Carefree King," the mascot of the local festivities.
Four grand allegorical floats, created by the four different town "factions" – Azzurri, Bombolo, Nottambuli and Rus – parade through the streets. They battle it out with their papier-mâché prides and joy, making incredible artistic works that are revered all over the world.
Ahead of the floats, the Re Giocondo is first in line in the processions, depicted as a puppet made of rags and straw. Through this archaic symbol, rural farming culture pays tribute to its rebirth, celebrating the death of darkness and the past. During the final day of the celebrations, the figure is burned in the main square of Foiano in a spectacular ceremony. Legend has it that in the past, the king gave a "testament" – or, rather, read before the crowds all of the (generally) good things that happened over the recently-concluded year, and that the event then evolved into a "funeral" of sorts for the winter that was soon to end.
Organization
Associazione Carnevale di Foiano
Tel. 0575642100
Social & Web
Find out what they say about us, and tell us about your Tuscany!
Foiano della Chiana
Important Renaissance works alongside the famous carnival
Foiano is located in Valdichiana, an area full of hills and the distinctive flavours of its typical dishes. With the reddish colours of its terracotta buildings, the town is a small, deeply historic gem, drenched in Etruscan and Roman history. ...
Morekeyboard_backspace