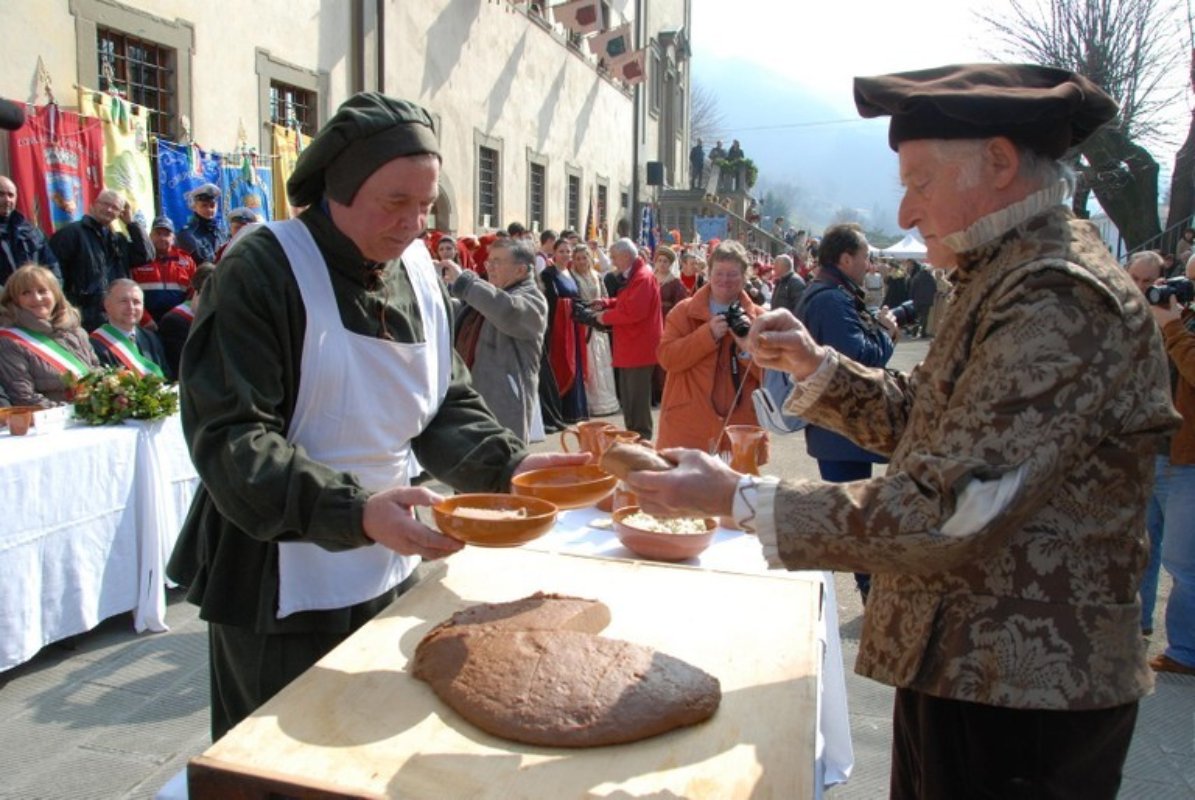 With more than 400 past editions in the bag, the Festa della Polenta (Polenta Festival) returns every year on the first Sunday of Lent in San Quirico a Vernio (Prato). The event celebrates one of the traditional dishes of the Bisenzio Valley, sweet chestnut flour-based polenta. Also known as Festa della Miseria or Pulendina, it's an important moment of historical remembrance, too: at the beginning of the 1500s, the Pratese territory and the Bisenzio Valley was sacked by mercenaries, but the population of Vernio was saved by the generosity of the Bardi counts (nobles and lords of the countship), who distributed chestnut polenta, herring and codfish for free to all of the hungry. These are the very same foods that you'll find in the food and wine stands, along with other products like chestnuts, chestnut cake and sweet fritters.

Also worth noting is the historic court procession which will take place in the morning, followed by a reading of the "historic parchment." Then in the afternoon there are performances and exhibitions by historic troupes. Of course you'll also find plenty of stands with artisanal handmade products carried out according to local tradition.
Organization
Società della Miseria
Tel. 0574 957458
Prato
Explore culture from the middle ages through to contemporary art in one city
Prato is a city that never ceases to amaze and is perfect for those in search of less touristy destinations. The capital of the provincial territory of the Prato area is also the third largest city in central Italy. The city combines the ancient charm of its historic centre with the modern business and contemporary art district, in an itinerary that ranges from the Middle Ages to Avant-garde. ...
Morekeyboard_backspace