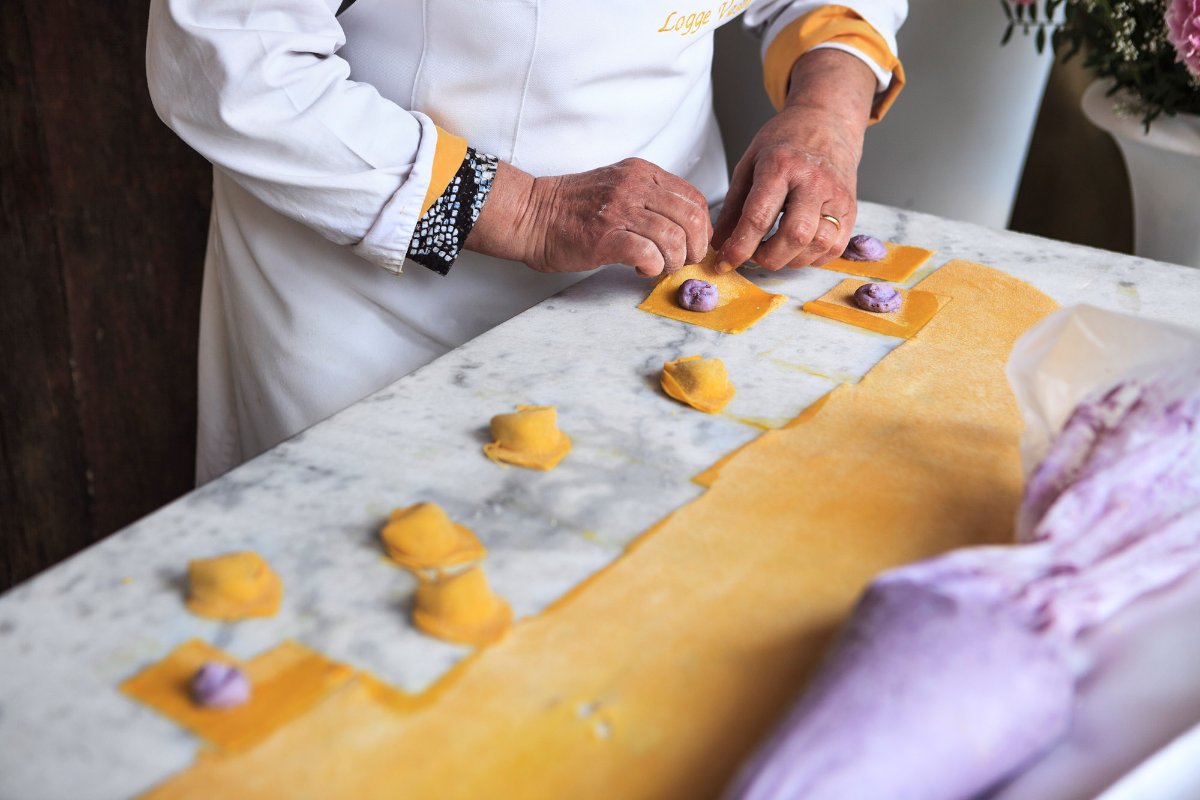 ??????
Fettunta with Zolfini beans or...Beans soup with croutons
by Juddy Witts One of the best ways to enjoy the new oil which comes out if fall is with a simple traditional tuscan recipe
Fettunta
. Fettuna is simply a thickly sliced piece if unsalted Tuscan bread, rubbed with a clove of garlic and then drizzled with the new oil and a sprinkle of salt.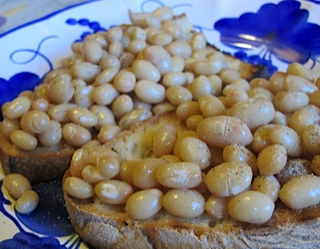 If you want to make it tastier yo can serve it topped with
Zolfini beans
which have been cooked with garlic and sage.  It's also possible to turn the 
Fettunta
into a Beans soup with croutons. Here is the Judy's recipe. Enjoy!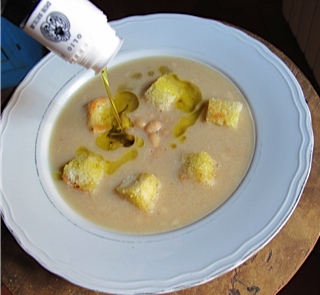 INGREDIENTS
Zolfini beans,
2 Garlic cloves,
A sage branch,
4 tbs of extra virgin olive oil,
Salt and pepper.
INSTRUCTIONS
Fettunta with zolfini beans
Cover the beans with cold water, add 2 garlic cloves and a sage branch,
Add 4 tbs of extra virgin olive oil,
Let cook slowly until done, about 2 hours,
Using the tostapane, toast both sides of the bread,
Rub one side with raw garlic,
Lightly salt,
Place the bread in a soup bowl and cover with a ladle of beans and their broth,
Add more broth if you want more soup,
Grind some black pepper on top.
Beans soup with croutons
Puree the cooked beans in their broth, leaving some whole beans for garnish,
Prepare the croutons, cut the tuscan bread into cubes and saute in olive oil and chopped garlic in a skillet,
Lightly salt,
Serve the soup with croutons and garnish with whole beans and a nice drizzle of olive oil.
ABOUT JUDY WITTS
Judy Witts is a cooking teacher a food writer and an italian life coach. She is a member of the Italian Personal Chef Association, the International Association of Culinary Professionals, a member of Slow Food International and a student of cooking for over 30 years.
Judy Witts Food blog
Do you have your own original recipe using typical Tuscan products or a new version of a traditional Tuscan dish?  Send your picture + your recipe to tuscanycious@gmail.com
You might also be interested in