Starters
Courgette flan with basil sauce and fresh tomatoes, recipe by Arturo Dori
On the hottest summer days (or for special occasions) try this courgette flan with basil sauce and tomatoes by Arturo Dori: fast, gluten-free, light, savoury and...very chic!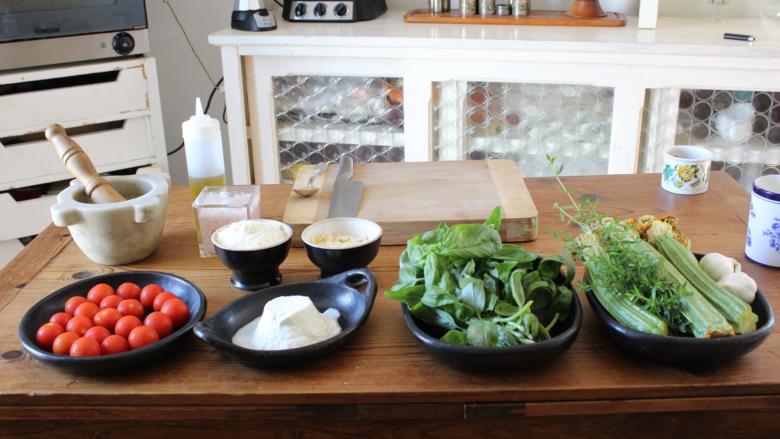 For the flan
500 g courgettes,
300 g ricotta cheese,
3 eggs,
3 tablespoons of grated Parmesan cheese,
1 clove of garlic,
1 sprig of thyme,
4 or 5 leaves of basil,
200 g tomatoes,
Freshly ground pepper.
For the basil sauce
A bunch of basil,
A small clove of garlic,
Two tablespoons of grated Parmigiano cheese,
A tablespoon of almonds,
Extra-virgin olive oil to taste,
Salt.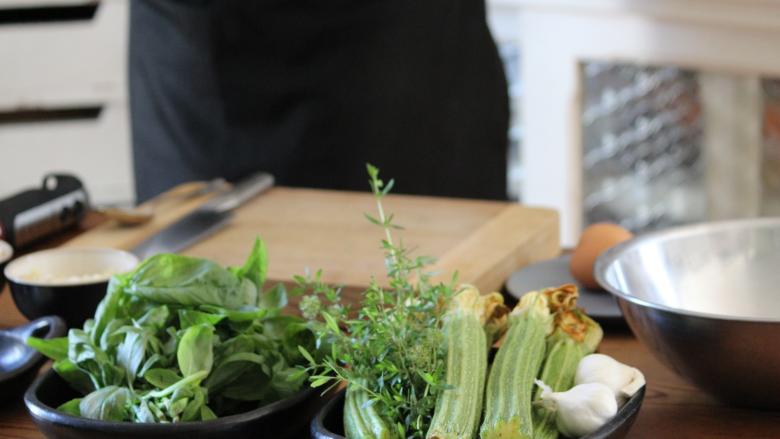 Blend the basil with the salt, the garlic and the extra-virgin olive. Cover and refrigerate.
Cut the courgettes in large pieces. Cook them in boiling water for about 5 minutes.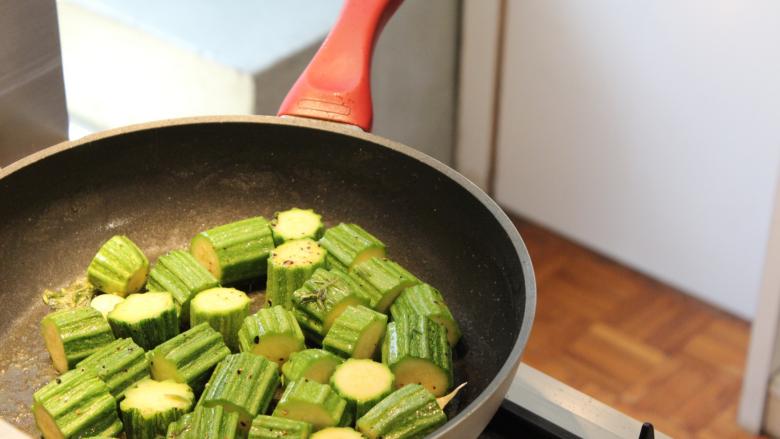 Sauté the courgettes in a pan with chopped garlic, thyme and freshly pepper for a few minutes. Blend them with the eggs, the ricotta, the Parmesan and the basil.
Grease a baking dish and pour in the mixture. Cook in a double saucepan (bain marie) for about 20 minutes.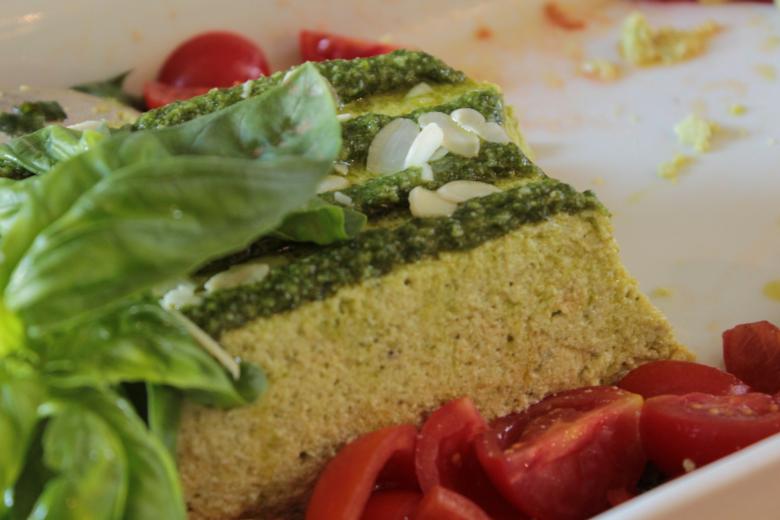 Let cool before turning out the flan. Put the basil sauce into a piping bag and decorate the flan. Serve with fresh dressed tomatoes and a glass of chilled white wine.
You can try the same recipe with different vegetables, such as carrots, broccoli and artichokes. In winter you can garnish the flan with a béchamel sauce instead of the basil one.
You might also be interested in