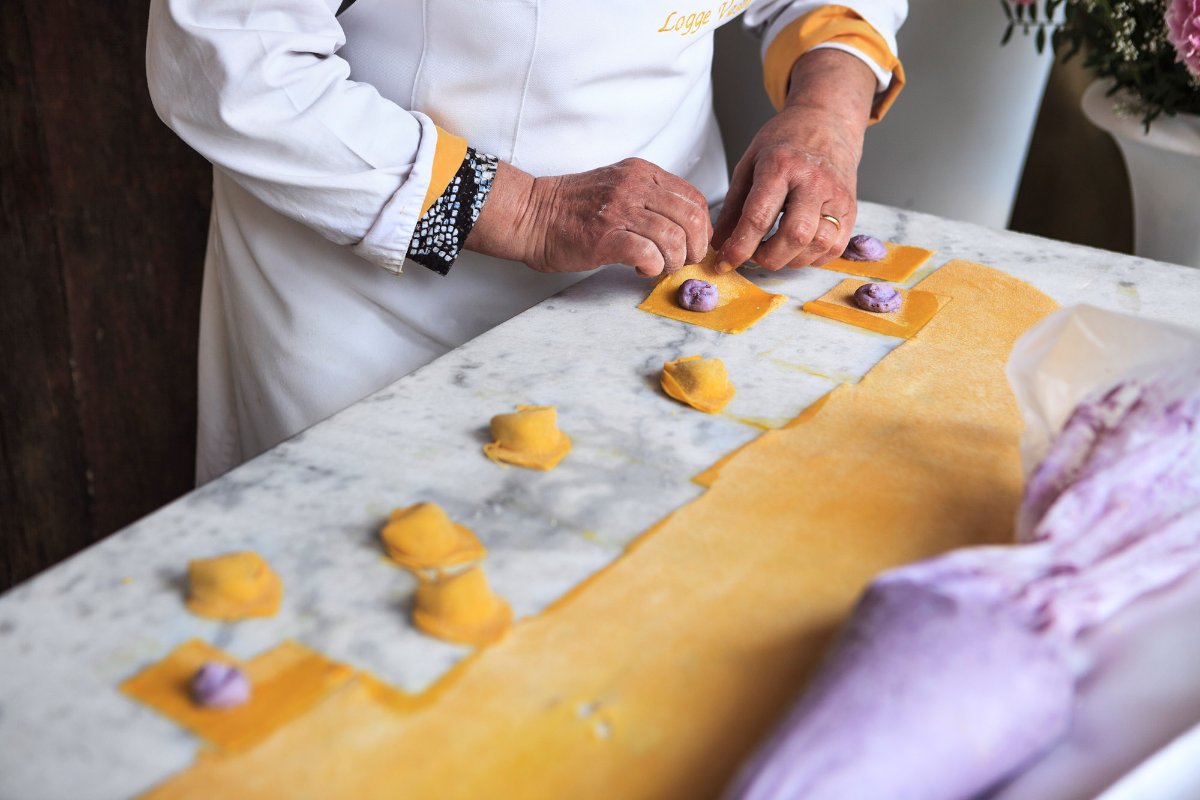 ??????
Courgette flan with basil sauce and fresh tomatoes, recipe by Arturo Dori
Summer is magical, crazy and it's finally here! Now we can happily enjoy aubergines, tomatoes and courgettes in our gardens. On the hottest days (or for special occasions) try this courgette flan with basil sauce and tomatoes by
Arturo Dori
: fast, gluten-free, light, savoury and...very chic! [new_royalslider id="7"] [Photo Credits & Graphic design: Lara Musa Tuscany Social Media Team]
Ingredients
For the flan
500 g courgettes,
300 g ricotta cheese,
3 eggs,
3 tablespoons of grated Parmesan cheese,
1 clove of garlic,
1 sprig of thyme,
4 or 5 leaves of basil,
200 g tomatoes,
Freshly ground pepper.
For the basil sauce
A bunch of basil,
A small clove of garlic,
Two tablespoons of grated Parmigiano cheese,
A tablespoon of almonds,
Extra-virgin olive oil to taste,
Salt.
You can try the same recipe with different vegetables, such as carrots, broccoli and artichokes. In winter you can garnish the flan with a béchamel sauce instead of the basil one.
About Arturo
Who wouldn't want to have a chef at home?
Arturo Dori
is a personal chef: upon request he creates personalised menus with a special focus on food and wine pairings. He lives in Florence, but he usually works around the world. His menus include traditional dishes from Tuscany and from other regions of Italy, vegetarian or seafood dishes.
You might also be interested in