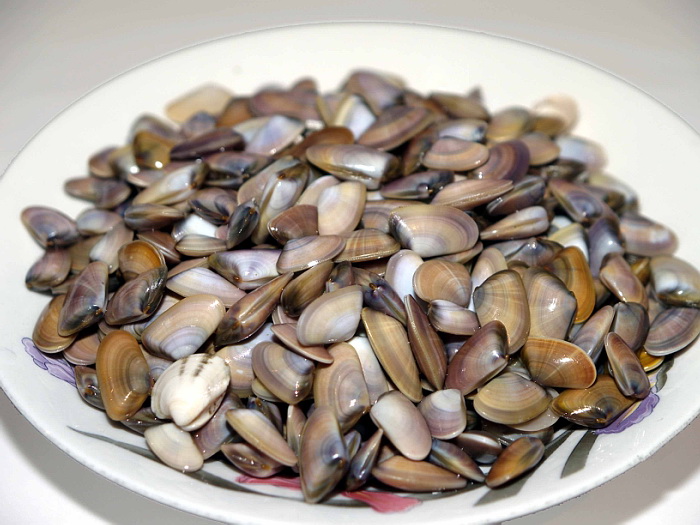 When I was little I remember spending some of my summer holidays in Viareggio along the coast of Versilia. I would swim and play but when I was tired (and my parents were just as tired) I was given a time consuming chore that kept me good and gave me a culinary goal; digging in the sand and finding arselle or telline! Arselle, telline or zighe are tiny clams found in some areas of coastal Tuscany, they are small but have a distinct flavor and if you're patient enough to collect quite a few the resulting recipe will be unforgettable.
3 pounds of arselle (tiny clams)
5/6 mature tomatoes
2 garlic clove
1handful of parsley
½ cup of extra virgin olive oil
Salt and chilli
Purge the clams in a bowl full of clean sea water for about 4 hours.
Sauté finely minced garlic together with chilli in a large pan.
Add sliced tomatoes. Let it go medium fire for about 10 minutes, stirring now and then.
Add the arselle, cover the pan with a lid. Wait till they are all open.* Sprinkle with chopped parsley. Salt if needed.
Serve hot on toasted Tuscan bread or use them as spaghetti sauce. You'll love them!


Tip * Now the best thing to do at this point is pull out the clam from the shell, however, this is a long process - you will need lots of patience. The result is however better because you can eat your pasta or crostone without having to take shells away while you're eating.
This article was originally written by Oriana Papadopoulos.
You might also be interested in