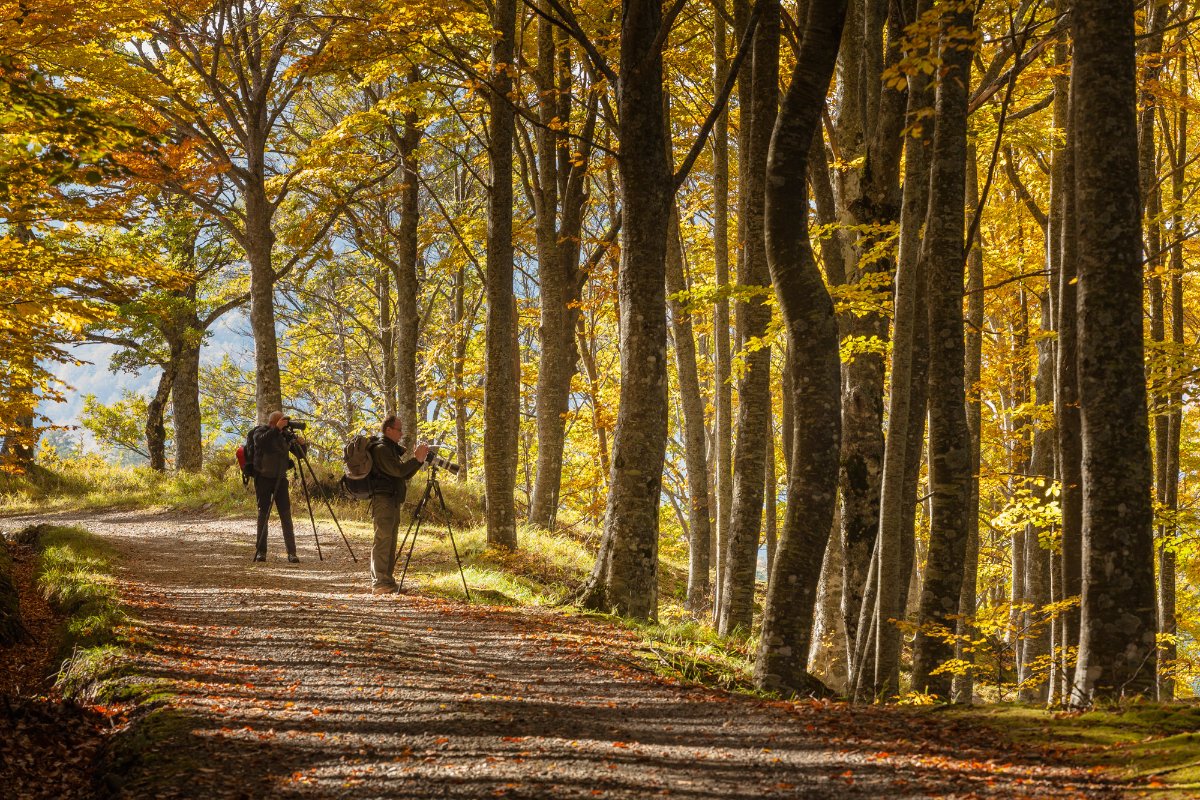 The path to San Rabano
A path this is among the most suggestive in the Regional Park of the Maremma
Length: 6km
Duration: 5 hours
Point of departure: Parco Natural della Maremma can be reached by taking the SS Aurelia and following the signs for Alberese (Grosseto) .This itinerary takes place inside the Regional Park of the Maremma, and it is one of the most suggestive routes in the park. The route begins in the area of Pratini (which can be reached from the Visitor's Center in Alberese), where the path takes a steep climb up the hilly landscape that characterized by the thick Macchia Mediterranea. Along the path, you can admire a series of very beautiful panoramas that overlook pine groves and the Mediterranean coastline. The path continues up the hillside toward Poggio Lecci, which is located 417 meters above sea level and is the highest point in the park.

Then you will descend toward the ruins of the Abbey of San Rabano (a Benedictine monastery from the 10th century), which are surrounded by a suggestive wood. Next to the abbey, there is a watchtower that was part of a complex defense system along the coastline. Moving away from the ruins, you will once again enter the Macchia Mediterranea and descend toward the Tre Fonti spring, which was used in ancient times by the inhabitants of San Rabano. The route continues in descent toward the bottom of the valley, and ends at the olive groves of Collelungo. From here, you can easily reach Pratini, the starting point of the itinerary.

The San Rabano Abbey:
The Benedictine Abbey of Santa Maria Alberese was built around 1000 AD with the name Santa Maria Alberese. After 1000 AD, it was surrounded by walls and watchtowers because of its strategic position along the coastline. It was at its most beautiful in the 12th century. From the 1200s onwards, due to the crisis experienced by the Benedictine order of monks, the abbey passed on to the Knights of Jerusalem in 1307. In the mid-15th century, they tore down the fortifications, anticipating its eventual decline. Santa Maria Alberese was left abandoned the following century and became the place where the hermit Rabano lived. He was later sanctified and the abbey was given his name.
Maremma
Southern Maremma is a wild land, where the most unspoilt nature reigns supreme, made up of Mediterranean scrub that inebriates with its various aromas, from the hilltops to the sea. ...
Scopri Maremmakeyboard_backspace