Monte Forato is a rocky peak with two summits connected by a large, open natural arch.
Monte Forato ring-route
Duration: 5 hours
Difficulty:Demanding
Among the many paths that climb the summit of the Garfagnana mountains, the Monte Forato ring is certainly one of the most fascinating. Monte Forato (Holed Mountain) is a rocky peak with two summits (1223 and 1209 meters) connected by a large, open natural arch that has always attracted scientists and hikers.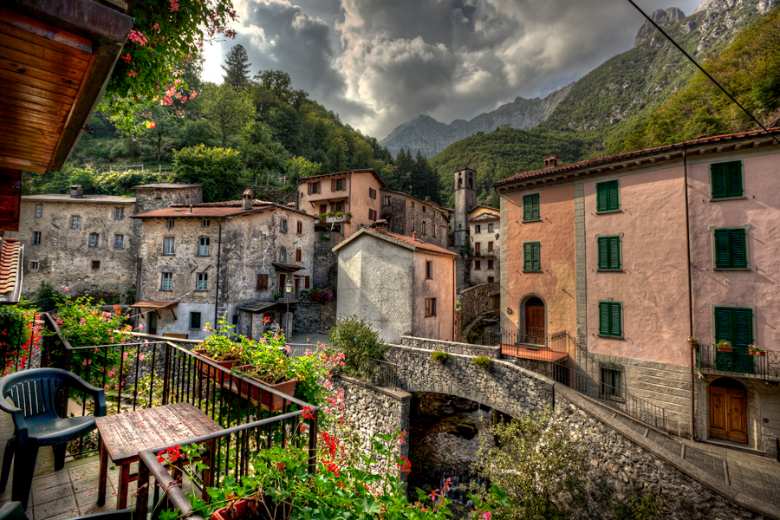 Fornovolasco (483 m), the starting point of our trail, is a small town famous for the little river that divides it into two sections. Start the journey by following the signs to the Grotta del Vento and then pass over the bridge overlooking the Turrite river.
By taking the path N.6 after 1 km you reach a small cave: it's the Tana che Urla (Screaming Den) or Vallisneri cave, a 400 m long karst cavity. Thanks to the experience he had in this cave, the Italian Naturalist Antonio Vallisneri (1661-1730) was able to demonstrate in 1715 the meteoric origin of springs.
Putting your ear against the cave's mouth, you can always hear a strange noise, like a man, yelling and shouting. According to legend, they are the pickaxes of a miner calmed by a sweet song. Madly in love with a fairy, the young miner followed her into the dark depths of the Tana, finding eternal love but renouncing the light forever.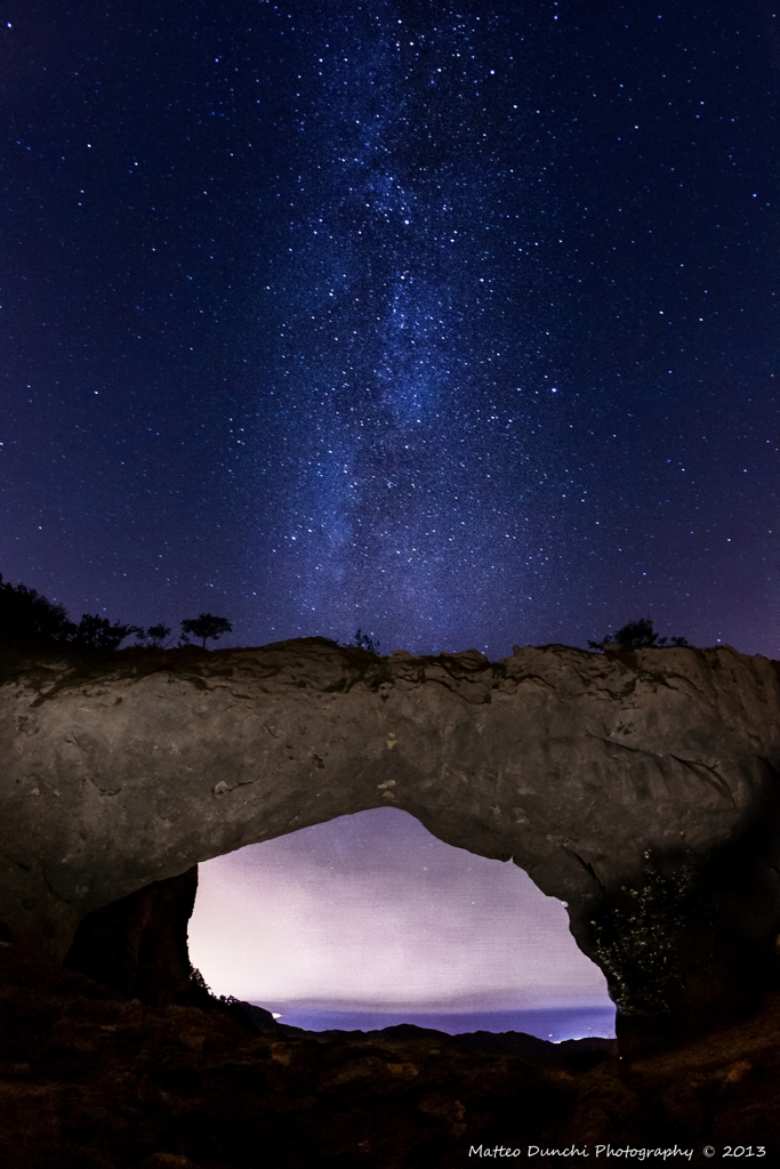 After the Tana che Urla you'll reach the junction between path 12 and path 6. Both lead to Monte Forato even though path 12 is more suitable for trained hikers. You can climb the mountain by walking the path n°6 and then climb down through the n°12 (or viceversa).
The natural arch of Monte Forato was formed by erosion through wind and water on the limestone rock. It spans 32 meters and is 25 m high, while the thickness of the rock that forms the arch is about 8 meters. These dimensions make it one of the largest Italian natural arches. Legend has it that while San Pellegrino was praying in the wood, spirits, demons and goblins attacked him. He lifted up his cross, and they escaped into the sky towards the sea, creating a big hole in the Mountain.

When viewed from some spots, the arch creates a "double sunset" or sunrise effect when the sun falls behind the arch, soon reappearing for a short while in the hole below.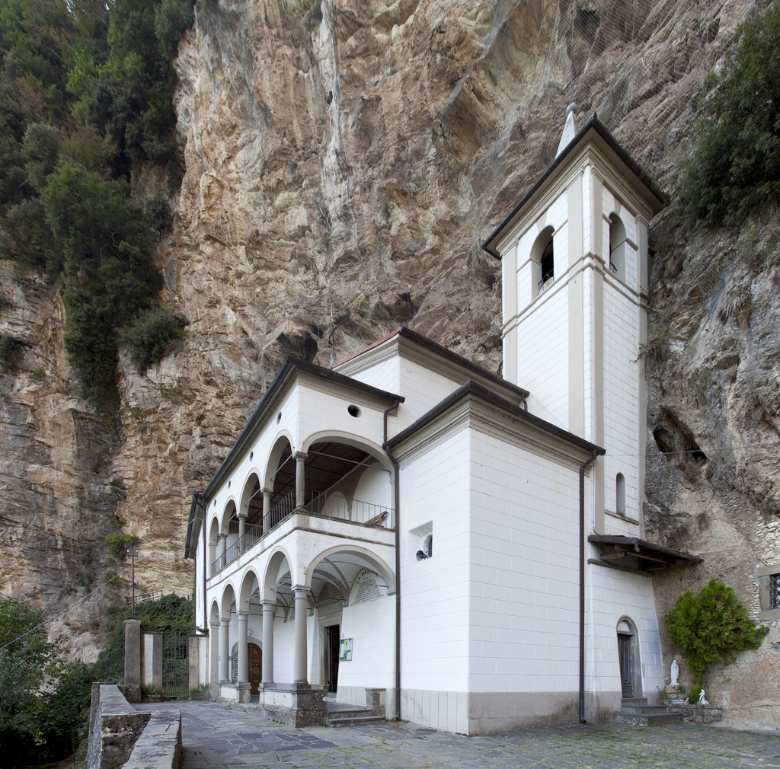 Once you are back in Fornovolasco, you can stop for a visit at Grotta del Vento (Wind Cave), one of the best known tourist caves in the world. But if you want to get right on the road, a few km from Fornovolasco you'll find the Eremo di Calomini, an ancient religious retreat perched on an impressive sheer rock face, where the Virgin Mary appeared in a vision to a young shepherdess.
You might also be interested in