A cyclotourist trail that includes Terranuova Bracciolini and Loro Ciuffenna
In pursuit of the Zolfino Bean
This circular bike ride will bring you up close to the beauty of the Valdarno: here is what you need to pass a sunny day in the saddle, in harmony with the world. On this cyclotour, we recommend that you go through the municipalities of Terranuova Bracciolini, Loro Ciuffena and many villages on this side of Pratomagno, such as Penna, Gropina and Campogialli. This area is heavily agricultural and is known above all for its typical product par excellence: the Zolfino bean.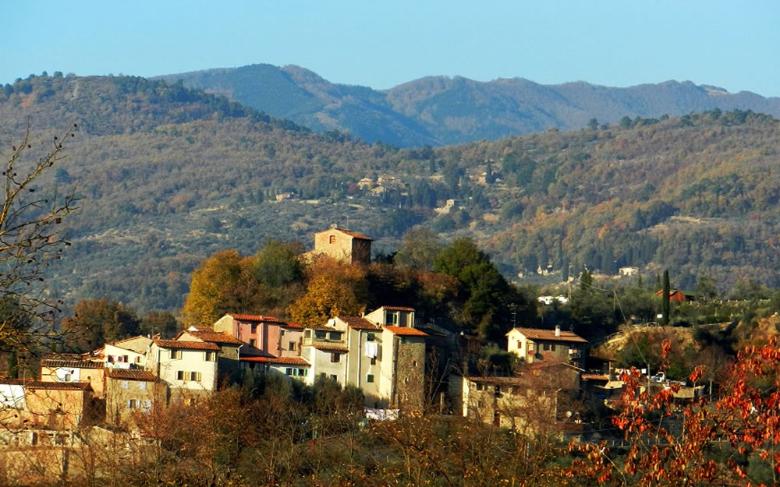 Starting from Terranuova Bracciolini, you cycle along a track that passes a great deal of farms and local produce shops, before arriving in the hamlet of Campogialli. Here, the church of Santa Maria in Campo Arsiccio is worth a visit, a little, aisleless medieval church, with wooden trusses supporting the roof.
Inside there is an interesting cycle of flaking frescoes, some of them superimposed on others, which date back to the fourteenth and fifteenth centuries. The paintings, which decorate the walls almost in their entirety, show the cycle of the Via Crucis on the right: the Last Supper, the Agony in the Garden, the Judas Kiss, the Derision of Christ, the Trial for Pilate, the Flagellation, the Weeping of the Pious Women. The wall at the back, meanwhile, is frescoed with a depiction of the Last Judgement, and painted onto this is an Annunciation, dated to 1363. The paintings on the walls on the left are fragmented and not clearly identifiable.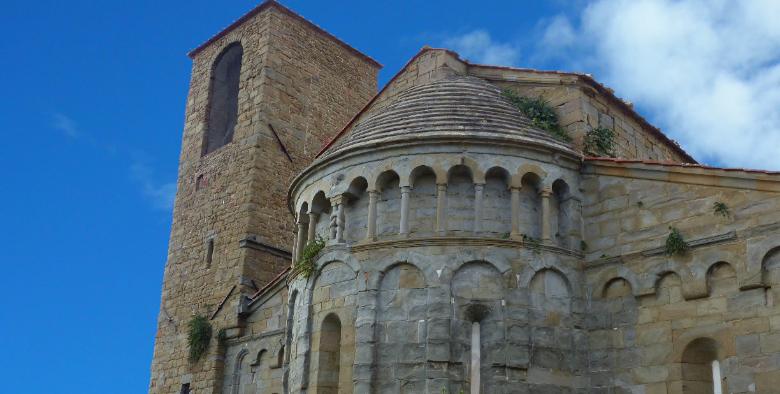 The cyclotourism circuit continues in the direction of Gropina, where you should visit the parish church, which lies 2 kilometres from Loro Ciuffenna on the via dei Sette Ponti and represents one of the greatest examples of the Romanesque in Tuscany. The church was built around the year 1000, and its façade is fashioned from great hefts of stone. Inside, it is divided into three naves with bizarre capitals: the columns on the left depict episodes taken from the Old and New Testaments, while those on the right portray figures taken from pre-Christian art, Etruscan and Eastern.
After this, the route brushes the locality of Penna, and then returns to its starting point.
This itinerary is part of the Valdarno Bike Road project.
You might also be interested in