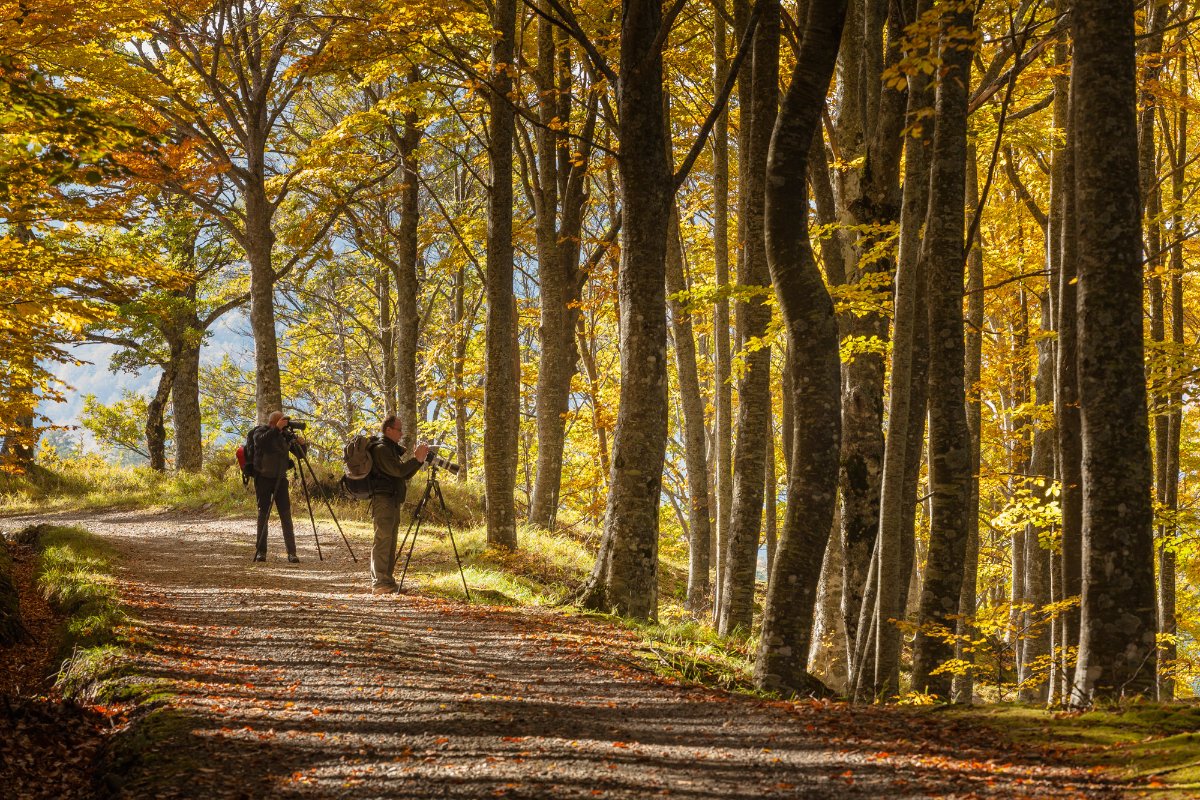 History and tradition in the Metalliferous Hills
A cycling itinerary in Castellaccia
Ideal for families with children due to its shorter length, lack of significant incline, and untrafficked roads. The course on foot towards Castel di Pietra, a memorable Dantean spot where it seems Pia de' Tolomei met her tragic end.

ROUTE
Departure and arrival point: Castellaccia
Difficulty level: easy
Incline: up to 500 m
Type of road: mixed
Length: 16.5 km

You start from the hamlet of Castellaccia: a few houses and a restaurant. Pedal along the S.P. 27 in the direction of Ribolla. After 2.2 km you pass the Cava Nuova Bartolina and then, at the first intersection, turn left, leaving the local road, and enter the Rurale Comunale road called "Castel di Pietra". The road continues straight ahead for 2 km alongside the Bruna river's course (on the left) and crosses arable fields. After a sharp left turn (4.7), continue straight on, pedaling now on dirt track. Almost immediately you cross the flowing course of the Bruna river and proceed uphill until reaching the block of buildings of the Azienda Agricola Castel di Pietra - Fattoria Vaticano (5.4).

Once past the farm you proceed downhill on a tree-lined road for about 1 km until reaching a crossroads on the left, near a lone cypress tree and a large boulder (6.4): make a sharp left turn here heading uphill toward Podere Serratona, continuing on uphill towards the high ground of Castel di Pietra, and you come to a wooden fence with an informational sign about the archeological excavations of Castel di Pietra (7.1), easily reached on foot.

The bike tour continues, returning to the Castel di Pietra agricultural complex with the Fattoria Vaticano (8.7), where you take a downhill dirt road on the right that is lined with young cypresses. You cross the Pozzolino stream (9.3) and immediately afterwards proceed straight ahead on asphalt through the crossroads. From this point the road, in gentle up and down fashion, winds through planted fields, pasture and small farms. Ignore all the side paths, continuing on the main asphalted road. When the S.S. 1 Aurelia (a large, four-lane highway) comes into view, the smaller road turns to the left (12.5), running parallel to the highway. After 2 km you pass under the Aurelia (14.5), arriving at a T-crossing after 200 m: turn left onto the S.P. 27 which passes again under the S.S. 1 Aurelia and, in a few hundred meters, leads to another intersection where you turn left in the direction of Ribolla, heading back to Castellaccia, where the tour began (16.5).
You might also be interested in