Etruscan Coast Wine and Olive Oil Trail
A journey through the flavours of medieval villages and Tuscan countryside
The Etruscan Coast Wine and Olive Oil Trail covers over 150 km along the Tyrrhenian coast and Elba Island in the province of Livorno, as well as a part of the province of Pisa. In this area, visitors can enjoy a glass of wine in one of the wineries surrounded by vineyards and the Mediterranean scrub, with the deep blue sea in the background, visit an olive oil mill to learn how to recognize oils made from different varieties of olives and taste flavourful Tuscan cuisine in typical restaurants and agritourisms.
We are in a part of Tuscany where the Italian revolution of wine began, thanks to the precursor to the Supertuscans, Sassicaia, which was followed up with initiatives by many winemakers throughout the territory's five DOC areas, enriched by the production of exquisite extra-virgin olive oils and high-quality food products used in delicious local cuisine.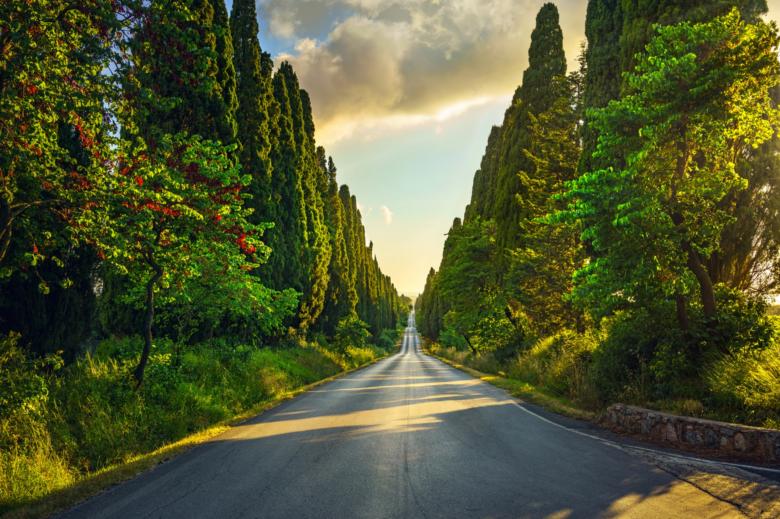 To discover the flavours and beauty of the Etruscan Coast Wine and Olive Oil Trail, we recommend following this itinerary that crosses through towns that offer some of the most exquisite wines.
The first DOC area can be reached from the north, Terratico di Bibbona, the newest DOC, where large companies and small producers have already began producing excellent wines. Immediately after, we find the Montescudaio DOC, in the province of Pisa, a hilly and fresh territory where the wines are elegant and aromatic, with almost austere qualities. A few kilometres later, we will find ourselves in the heart of the Bolgheri DOC, home of Sassicaia and other major wines in the history of Italian winemaking in recent years. From Bolgheri, we cross through the double row of cypress trees immortalized by Carducci and declared a national monument to get to San Guido, where we find the Sassicaia winery and the Wine and Olive Oil Trail information office.
Heading south, we come to the Val di Cornia DOC, where the wines have a strong personality and where the soil's minerals bestow the reds with austere and deep qualities. Next we'll cross the sea from Piombino to Elba Island, where the Aleatico is the most typical and interesting product. Here, a handful of producers offer pure reds and flavourful, structured whites.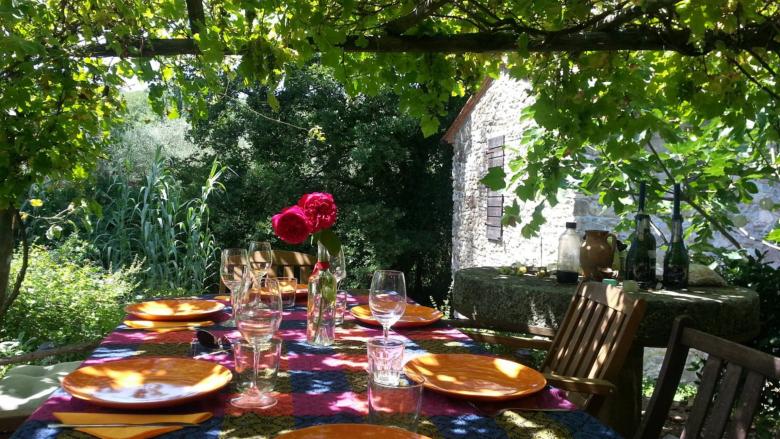 Wine and olive oil are the stars of the Etruscan Coast. These two products are paired with several local recipes. Seafood lovers, for example, can enjoy bonito in a variety of dishes; this fish is now a protected Slow Food variety. There are also octopus and dried cod alla piombinese as well as briao tuna, a traditional dish from Bolgerhi. There are many non-seafood specialties too. The area around Sassetta, which is full of forests, produces excellent chestnuts that can be eaten in soups, made into jam or simply enjoyed roasted. The countryside near the Etruscan Coast is well-known for recipes using wild boar meat, mushrooms and vegetables.
Info: lastradadelvino.com
You might also be interested in