Discovering the colours of Val di Cornia by bike
A unique trail for experienced cyclists
This moderate/difficult route ventures into the Metallifere Hills, passing through Monterotondo, an area where geothermic energy is produced. The route comes down the Val di Cecina, crossing over for a short stretch into the province of Livorno. The road surface is tarmac and the route has a total elevation of 720m.
First Stage
Massa Marittima to Monterotondo
From Massa Marittima, take the S.P. 162 towards Siena. After passing through Ghirlanda, continue straight along the valley road, which is mostly uphill, until you reach Pian dei Mulcini (4). After 700m, when you come to an 'osteria', bear left and follow the signs for Monterotondo and Larderello before joining the S.R. 439 which, after passing through Pian del Mucini (3km of level ground), starts to climb steeply. Continue following the signs for Larderello. After around 4.5km, there is a downhill stretch for 1.5km and then you'll begin to climb once more for a further 3km until you reach a fork in the road (16.7). Here, bear left, heading towards Monterotondo along the S.R. 398 "Val di Cornia". The uphill section ends here and you'll soon start the downhill ride towards the village of Monterotondo (20).
Second Stage
Monterotondo to Suvereto
At the crossroads in the centre of the village, take the road on the right which heads downhill towards Piombino and Venturina. The road drops sharply through wide bends as it heads towards the bottom of Val di Cornia. You'll travel across the flat lands surrounding the small town of Frassine (37.5), continuing the gentle descent for around 9km until you reach an unmissable right turn (46.7). At this point, leave the S.R. 398 which heads towards Suvereto and instead take the left turn, following the S.P. 19 towards Follonica and Massa Marittima. After 8km this road will bring you to Montioni (54.7), where you'll be able to find somewhere for a refreshment break. From here, continue on the S.P. 19, which crosses the border between the provinces of Livorno and Grosseto: the S.P. 19 becomes the S.P. 33 and after 3.2km bears left to join the S.P. 143 "Marsiliana" (57.9). Winding through the hills of the picturesque Tuscan countryside, this is one of the most beautiful roads to explore by bike.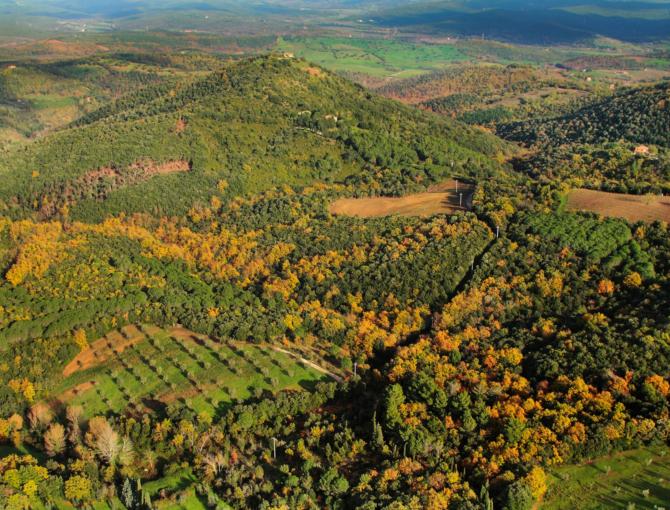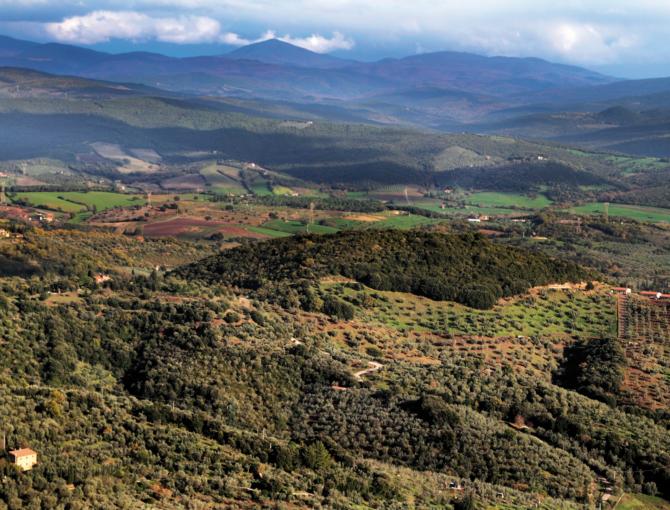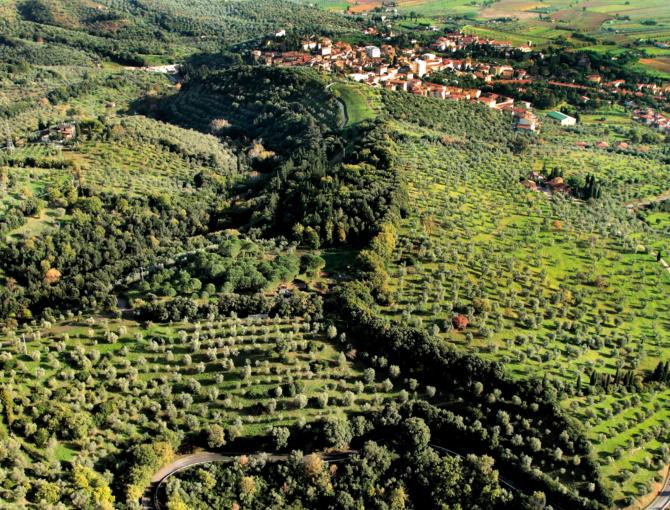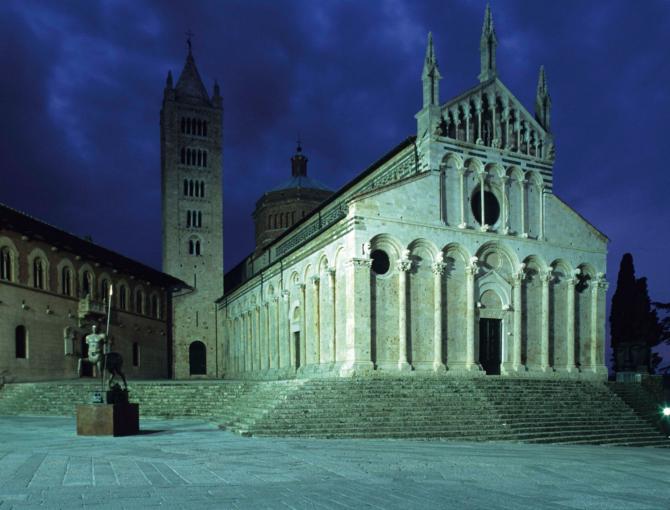 Third Stage
Returning to Massa Marittima
The road undulates for 8km, with continual ups and downs, before levelling off for a further 4km, after which Massa Marittima will come into view. At the T-junction, (70.1), bear right and cycle along a beautiful road lined with cypress trees, which will take you to a crossroads. Here you'll need to cross the S.R. 439 and take the S.P. 151 which heads uphill to the historic centre of Massa Marittima (73.3).
You might also be interested in