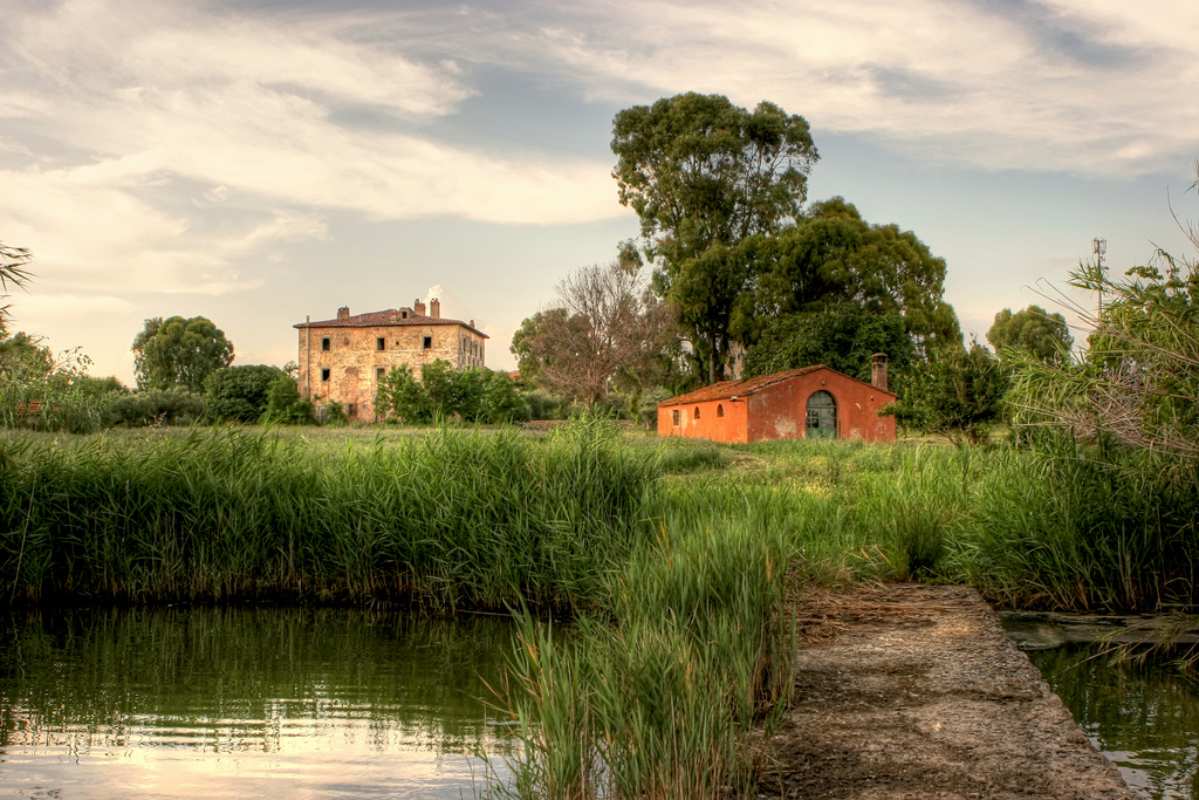 Discover the Costa d'Argento by bike
A family route along the Maremma coast in south Tuscany
This itinerary is geared towards cyclists without any special training. There are no difficulties with steepness, and the journey touches on two points of interest for tourists: the WWF Oasis of Burano and the Tarot Garden. The one weak moment of the course is the entry to the S.S.1 Aurelia and the 200 meters that split off from the Ansedonia intersection. This short tract must be undertaken with maximum care, by keeping strictly to the right, perhaps waiting for a moment of respite from traffic. Alternatively, you could walk through the neighbouring fields.
first stage
WWF Oasis of Burano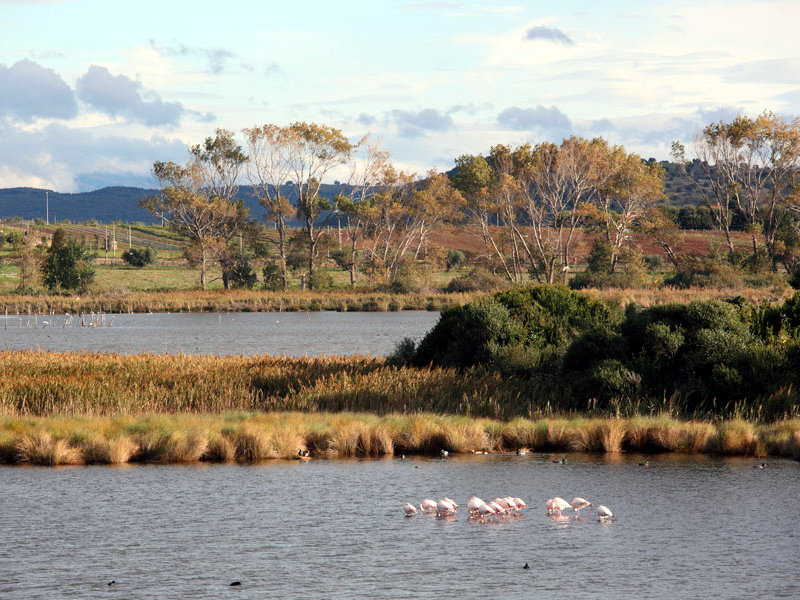 Departure is from the crossroads near the Ansedonia train station. Ignore the signs for Ansedonia Mare and for the S.S. 1 and head straight towards Capalbio Scalo on the S.P. 68. You cycle on level ground through the countryside, between the railway and the coast. After about 5 km you cross the crossroads on the left towards the Capalbio train station, sticking to the S.P. 68. After another 2.4 km you reach the entrance to the WWF Oasis of Burano (7.2), an ideal stop for naturalists and birdwatchers.
The journey continues without presenting any challenges, running along the mirror-like lake basin of Burano and arriving at an intersection (13.8) where the road bends off to the left, passing under the railroad near Chiarone and the S.S. 1 Aurelia.
Having passed under the railway, you bear left in the direction of Aurelia and Pescia Fiorentina and arrive at Chiarone Scalo. Passing through the small town centre with its train station, turn right when you come near to two large pine trees (14.7), embarking on the S.P. 75 towards Aurelia. After 3.5 km you pass under the S.S. 1 Aurelia (4 lanes) heading in the direction of Pescia Fiorentina.
Second stage
The Tarot Garden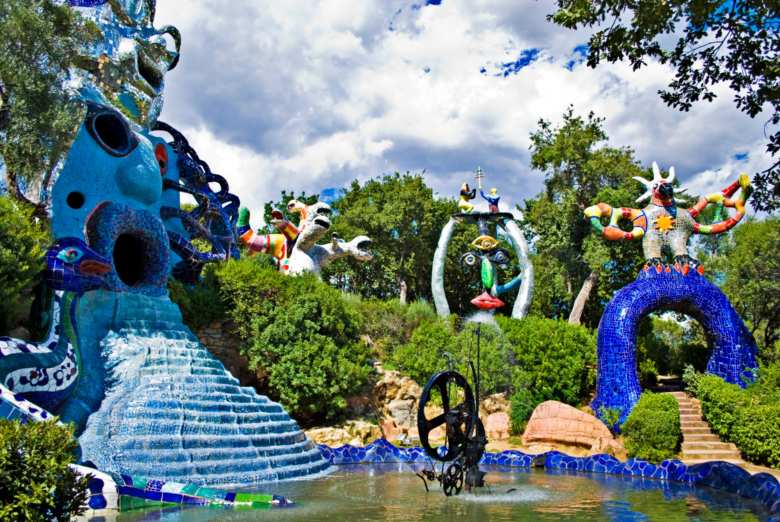 At the next crossroads (19.2), turn left onto the S.P. 93 "Pedemontana" towards Carige. Almost immediately after hitting this road, the Tarot Garden is visible on the right, and well deserves a visit. The Pedemontana winds to and fro and its path, lined with cork oak trees, passes through some typically Maremman countryside with olive groves, vineyards, wheat fields and farm houses.
You pass Borgo Carige, and turn right at the next intersection (23.9), which takes you onto the S.P. 93. This road offers a gentle descent for roughly 10 km until the (highly dangerous) entrance onto the S.S. 1 Aurelia. Here you turn right (or, in light of the dangerous road, walk in the nearby fields) and after 250 meters turn right (34), following the signs for Ansedonia. You cross the highway overpass, go under the railway and return to the starting point (35.1).
You might also be interested in