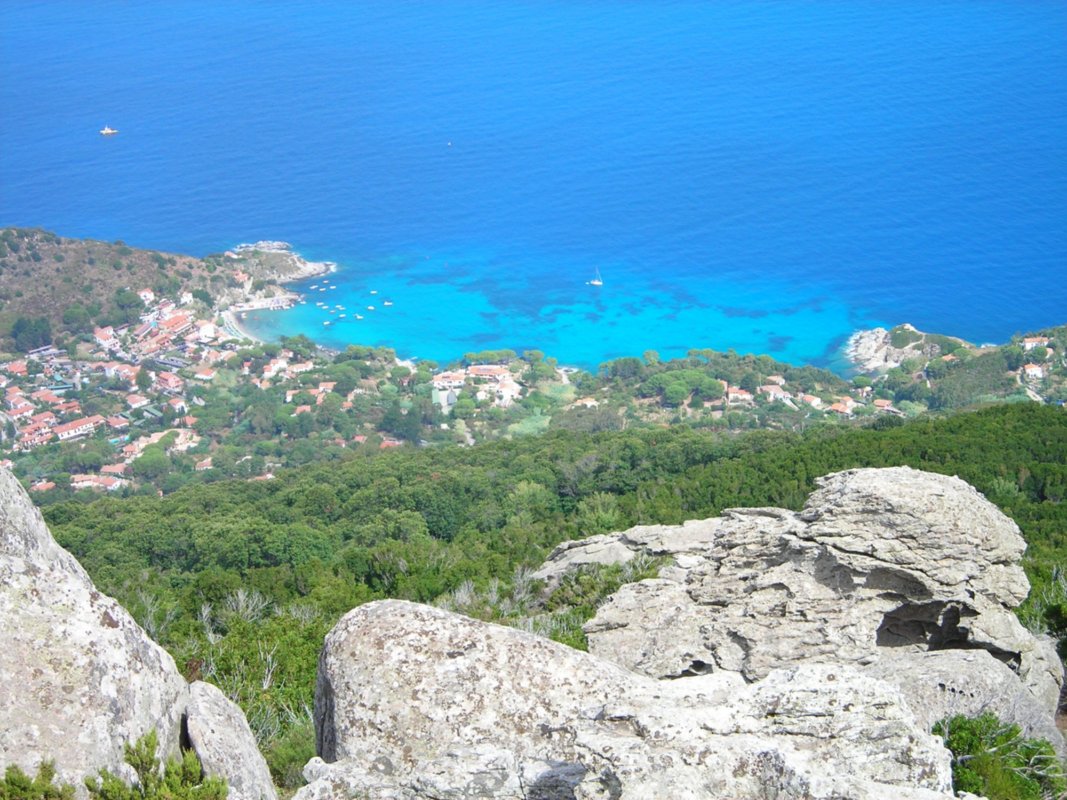 Cycling in the hills of Elba
Breathtaking panoramas on this Mediterranean gem
Delight in the views of the Gulf of Portoferraio with its Medicean fortresses and beaches.
Point of departure: Colle Reciso
Distance: around 15km
Type of road: all dirt track
Duration: 1.5 hours
Difficulty: medium

Near the stone quarries of Colle Reciso (halfway between Lacona and Portoferraio), take the unpaved road to the right. There, you'll enter the Mediterranean bush with its strong scents of wild rosemary, sage, strawberry-tree and lentisk—all of which are typical plants on the island. Continuing along this totally unpaved road, you will see a small round hill to your right which hosts the small church of Santa Lucia (you can reach it on foot via trail N.66). Further along the unpaved road, after about 3 kilometers, you will see the old windmill on your left. Though it is completely abandoned, it is a great spot from which to view the northern and southern sides of the island. Visitors will delight in the view of the Gulf of Portoferraio with its Medicean fortresses (Forte Stella, Forte Falcone, Forte Inglese) on one side, and the Gulf of Lacona and its famous beach on the other side. Back on the trail, you will come to a fork: proceed to the right, where the road goes uphill; once at the top, take time to admire the Gulf of Procchio.

You might also be interested in